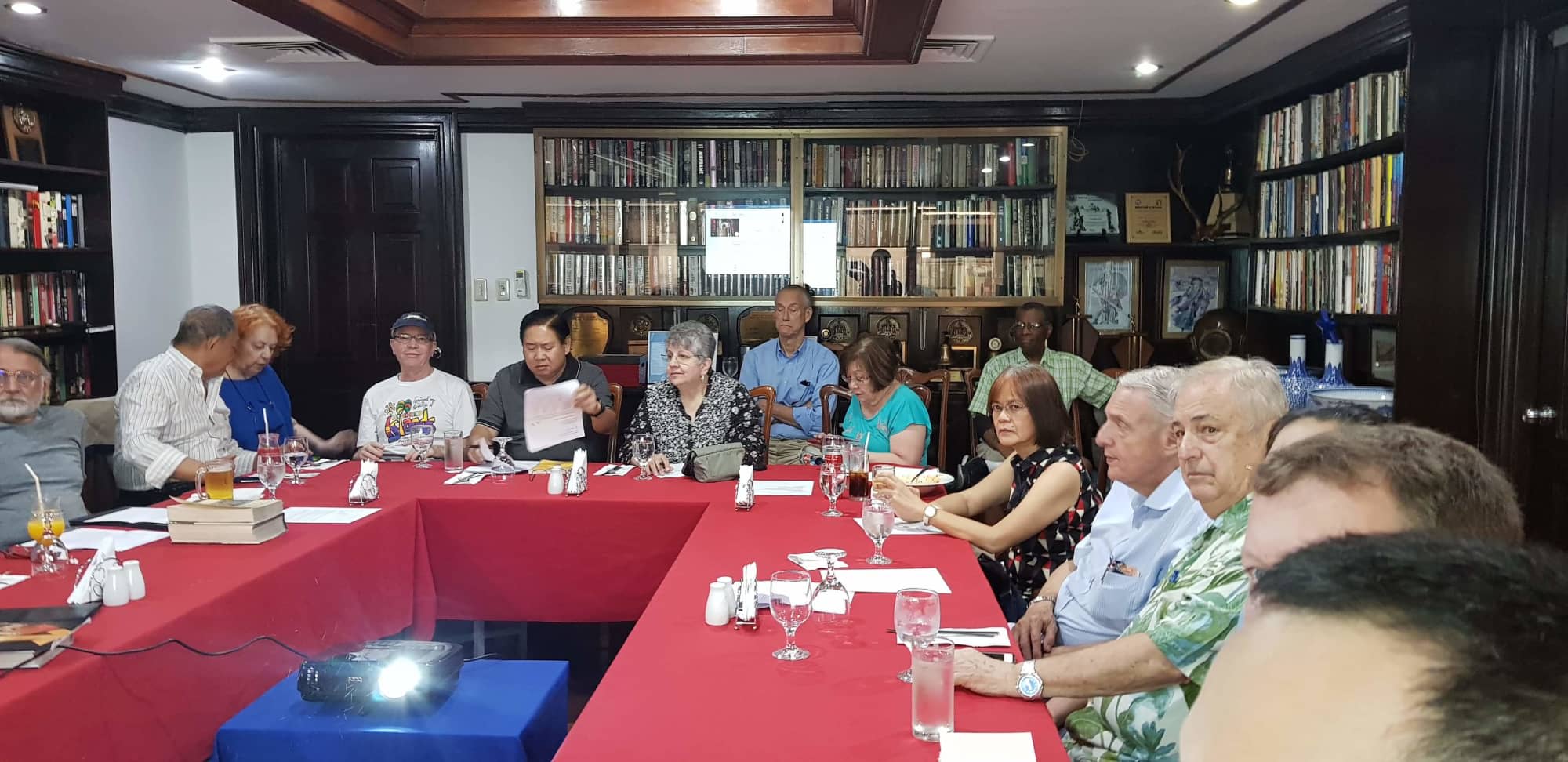 Photo by Democrats Abroad (DA) Philippines (DAPh) member Joan Corpuz shows (left to right) DAPh members Dean Shuey, Donald Kwok, Vicki Indiati, John Sachs, DAPh Communications Manager Morrie Kayanan, DAPh member Omar Tiwana's sister Yasmin Tiwana, DAPh members Dave Kuchenbecker, Angela Reyes, DAPh former Vice-Chair Gene Boggs, DAPh member Tricia Jimenez, DAPh former Chair John Boyd, DA Lion City (Singapore) former Vice-Chair and DAPh former Treasurer Bill Gelman, DAPh Events Committee Bing Gelman, DAPh Secretary and Events Committee Chair Jeremy Slagle, and DAPh Vice-Chair and Database and Social Media Manager Angelo Goode at the Elks Club in Makati City.
DA Philippines held its Annual General Meeting on Saturday January 19, 2019 from 4-6pm at the Elks Club, 7th Floor Corinthian Plaza, Paseo de Roxas corner Legaspi Street, Makati City. We reported on activities held in 2018, elected officers for 2019-2021, and discussed activities for 2019.
Here are the:
If you are not yet a member of Democrats Abroad, you can become one by signing up at DemocratsAbroad.org. Visit Democrats Abroad Philippines website, like us on Facebook, and follow us on Twitter.
Do you like this post?