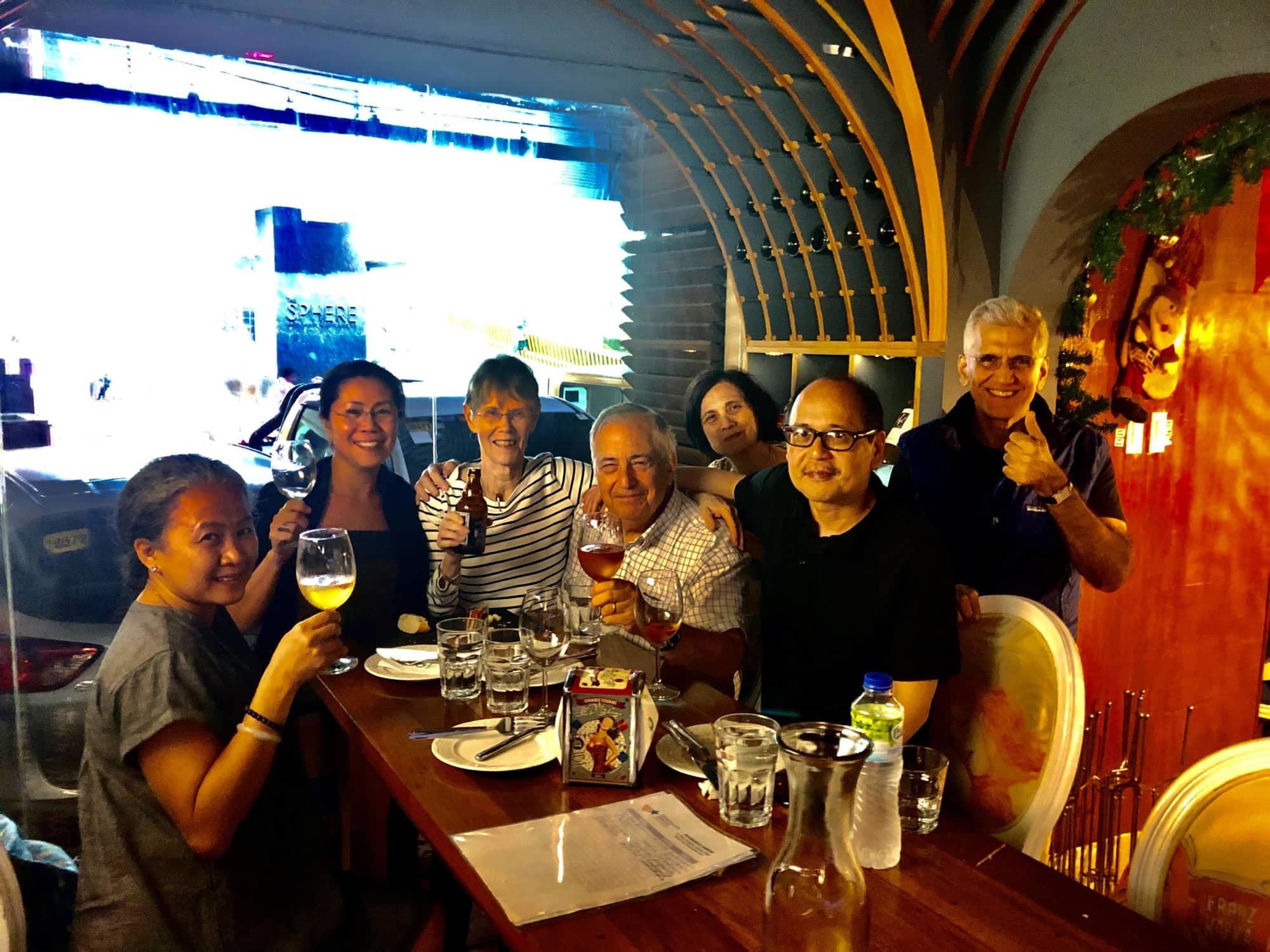 Photo shows Democrats Abroad (DA) Philippines Makati Ward Omar Tiwana, Events Committee Member Bing Gelman, and former DA Lion City (Singapore) Vice-Chair Bill Gelman, with other Democrats, progressive drinking on November 20, 2019 at La Petite Parisienne, Makati City.

DA Philippines held our second "Progressive Drinking" event on Wednesday November 20, 2019 from 5-7pm at La Petite Parisienne, LPL Center, 130 Leviste St, Salcedo Village, Makati City.
We got to know Democrats in the area better toward developing specific activities or initiatives based on the felt needs of our members.
Hopefully many more of these get-togethers to follow!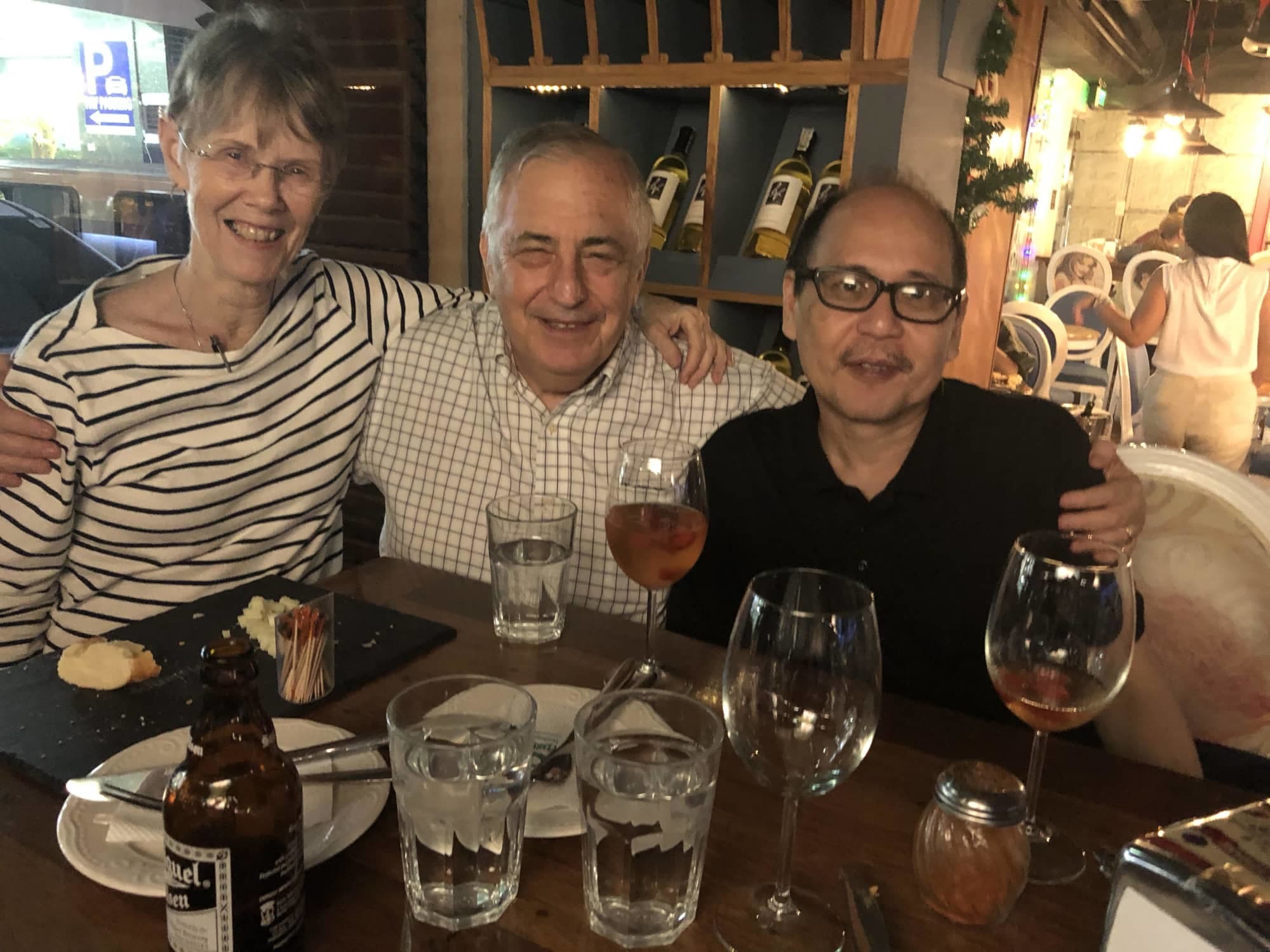 Visit Democrats Abroad Philippines homepage, like us on Facebook, and follow us on Twitter.

Democrats Abroad is the official organization of the Democratic Party for US citizens living permanently or temporarily abroad. The organization is given state-level recognition by the Democratic National Committee (DNC), with eight positions on the DNC, and sends a voting delegation to the Democratic National Convention to select our presidential candidate.
Press contact: email Democrats Abroad Philippines da-ph@democratsabroad.org
Do you like this post?