Democrats Abroad Philippines held a Voters' Open House on Saturday October 6, 2018 from 2-5pm in Ortigas at Profiles Asia Pacific, Inc., One Magnificent Mile-CITRA Building, 39 San Miguel Avenue, Ortigas Center, Pasig City. Thanks to Democrats Abroad Philippines member Jocelyn Pick for providing the space for us!
We helped people with registering to vote, requesting ballots, and answered questions about voting in the November 2018 election. For those who already had ballots, we provided a "voting booth" where voters could privately fill out their ballots. And we provided information about whether or not voters needed to mail their ballots or if they can email or fax it back, and answered other questions they had.
Due to new state laws regarding absentee ballots, we could only provide verbal assistance and couldn't assist with putting ballots in envelopes or mailing them. Voters could either drop their ballots off at the US Embassy or mail it through the Philippine Post Office with registered mail safest.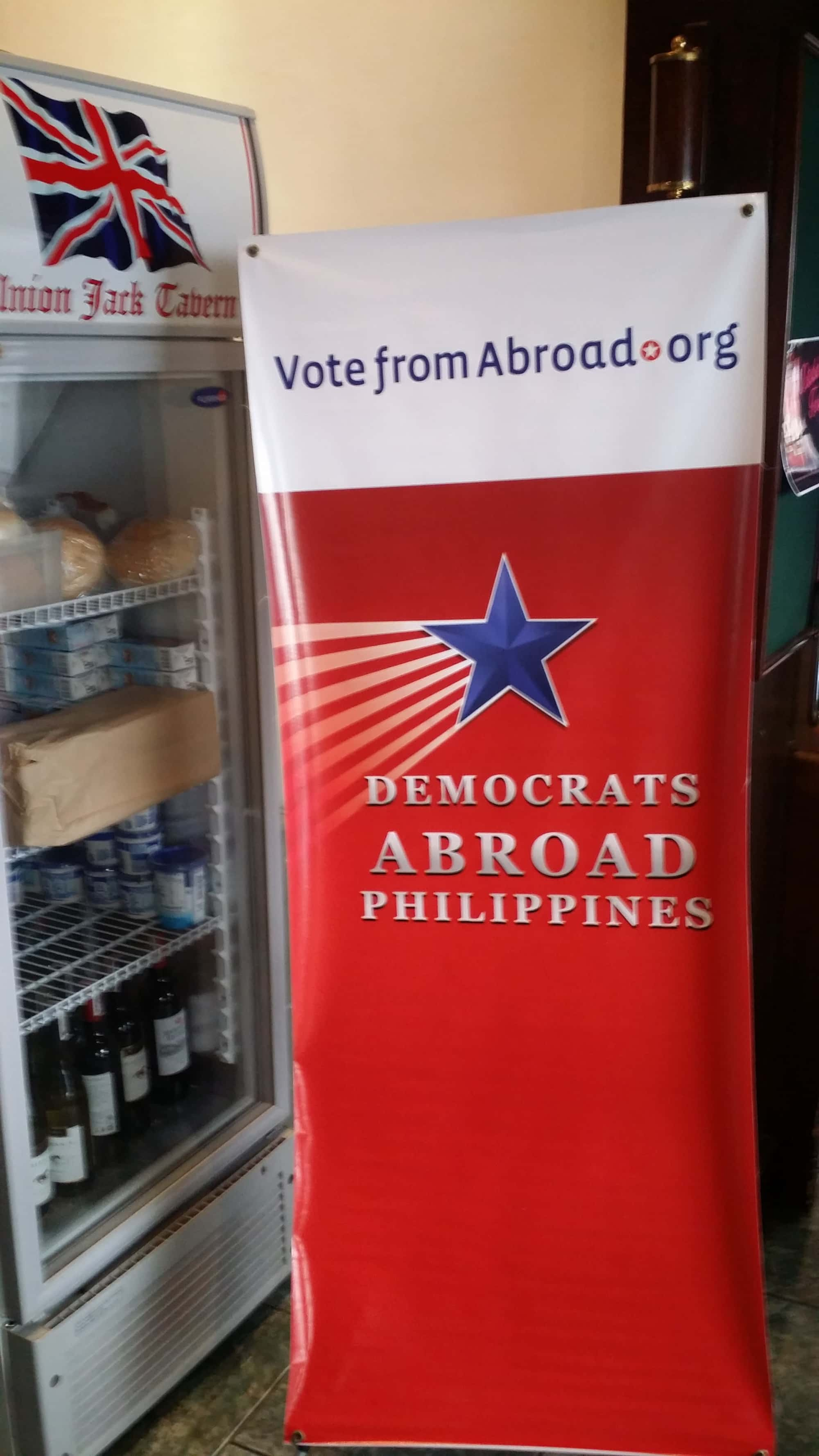 Do you like this post?