by Jude Siefker, Den Haag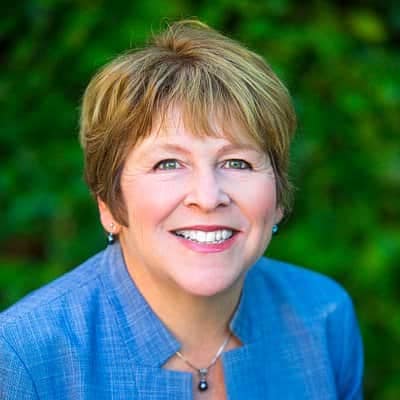 This congressional race shows just how far women have come in recent years in seeking political office. Cathy McMorris Rodgers of Spokane has represented the 5th Congressional District of Washington State since 2005. In this strongly Republican slice of Eastern Washington (Trump won by 13 points), she has never had to worry about re-election. This assurance has allowed her to rise to the rank of the top woman Republican in the House and the fourth ranked Republican overall. But, this year, she is faced with tough competition from Democrat Lisa Brown. In an open primary, held August 7, 2018, McMorris Rodgers received 47.8% of the vote to Brown's 46.8%.
Brown has never held national elected office but is an economist, a Washington State University professor and was the State Senate Majority  Leader. In the very rural 5th District, she is campaigning on a number of issues that appeal to farmers. One area of concern is the impact of the current administration policies on farmers. Tariffs are especially unpopular as is the administration's withdrawal from multilateral trade agreements. Congress has also failed to pass a bipartisan farm bill. To compensate for the economic impact that all of these factors are having on farmers, the Department of Agriculture has proposed a short-term aid package. This is also unpopular with farmers because they prefer to have continued trade rather than a bailout. Due to both tariffs and weather conditions, farm income is projected to be the lowest in 12 years.
To date, Brown has run her campaign on promoting better legislation for Congress to help farmers. She believes that Congress should encourage bipartisanship to maintain healthy trade relationships that have taken many years to develop. Although Trump has been instrumental in imposing tariffs that are ruinous for both farmers and manufacturers in Washington State, in reality, the Constitution defines the enactment of tariffs to be a role of Congress, not the executive branch. Brown seeks to return this role to Congress.
Another important issue in Brown's campaign is Congress's many attempts to repeal Obamacare. This is especially significant in the rural area that she seeks to represent because many farmers, being self employed, cannot afford traditional medical insurance. In addition, the repeal of the Affordable Care Act is projected to cause many small, rural hospitals to have to close. This could be disastrous for rural areas that already tend to be under served  by existing medical centers. Brown's campaign focuses on fixing Obamacare and other factors that diminish medical care in rural areas.
McMorris Rodgers, of course, supports the policies that are diminishing Trump's popularity with the major base in her district—farmers.
The record shows that she has backed his agenda 97.6 % of the time. Despite Trump's growing unpopularity, McMorris Rodgers has the advantage in fund raising. She started with money left over from her 2016 campaign and has raised $3.7 million to Brown's $2.2 million. Much of her war chest has been the result of Citizens United.
Despite McMorris Rodgers' obvious financial advantage, Brown is  expected to stay in close competition if not to pull ahead as Election Day nears. Both are expected to focus on trade deals and tariffs because Washington is purported to be the most trade dependent state with 40% of jobs being dependent on trade. Because of her record of supporting Trump's policies, voters may not trust McMorris Rodgers to take any effective action to bolster trade. This should give Lisa Brown a definite edge.