DA Women's Caucus Leadership:
Salli Swartz
| DAF Vice Chair, Global Women's Caucus Co-Chair
Ann Hesse
| Stuttgart Chapter Chair, Germany; Global Women's Caucus Co-Chair
See all Leaders
---
News
Democrats around the world are gathering in Tokyo in May for our DA 2018 Global meeting.
As we continue our series on women's policy around the world, now is the perfect time to take a look at a country that is in the process of developing policy to address the issues of women in the workforce.
By Nancy Coleman, Ph. D.
The Japanese Government
Emperor Akihito and his family
Japan is a constitutional monarchy with the Emperor as the ceremonial head of state. The power of the Emperor is limited to duties such as appointing the Prime Minister and the Chief Justice of the Supreme Court. But it is the legislature that makes the actual decision as to who will be PM, and the Cabinet actually designates the Chief Justice. Like other democracies, the Japanese government is divided into three branches, the Executive, Legislative and Judicial branches. The Cabinet, consisting of the Ministers of State and the Prime Minister, directs and controls the Government. The legislature is the National Diet, and it consists of two houses: the House of Councillors, the upper house, and the House of Representatives, the lower house.
Despite the fact that the royals have little actual power, their symbolic impact is considerable. The present Emperor and Empress are Akihito and Michiko. Michiko was born a commoner, the first to marry into the Japanese imperial family, but her family was prominent and well off, and Michiko received an excellent education, studying in Tokyo, as well as at Harvard and Oxford. Akihito's mother strongly opposed the marriage, but the match had broad popular support. As Empress, Michiko has become the symbol of the modernization and democratization of Japan. The Empress is expected to embody traditional values such as modesty and purity. She is supposed to be the personification of an ideal Japanese woman, the epitome of pure, feminine beauty, called yamato nadeshiko. Michiko has been a dutiful exponent of these qualities, adding to her popularity. Even so, she has challenged some parts of the traditional role of Empress, breastfeeding her children and being more visible and accessible in her official duties.
read more
International Chair Julia Bryan issued the following remarks for International Women's Day 2018: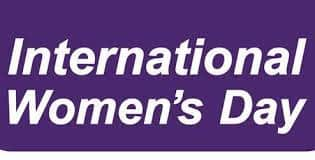 Before I flew to Washington this week I hugged my daughter and said, "Stay strong, work hard, and treat your brother the way you'd like him to treat you."
Caroline's fourteen, and already an ardent activist. In 2016, she saw Hillary Clinton's candidacy as an "of course" moment. Of course there would be a woman president. Her world seemed equal, the past's prejudices disappearing as the generations shifted.
When Clinton lost the election, my daughter realized, as so many of us did, that we still had a lot of work to do.
Today on International Women's Day, I remember the numerous times women have been reminded that equality is not as near as we might believe. Think of Abigail Adams writing her husband in 1776, asking him to "remember the ladies" when he created our new nation's code of laws. We know how well that turned out.
And even Women's Day, launched in 1909 to celebrate women and push for greater equality: It's a bittersweet day as we reflect 109 years later that we still have a ways to go on that goal.
So our "of course" moment has not yet arrived. Women must often work harder than men to earn less and run farther to get to the same place.
But some things have changed. After Hillary's loss in 2016, women didn't just sit down again. They rose up and launched the persistence movement. This year thousands of women are running for office at all levels of government. Kathleen Matthews, chair of Maryland state party, says that women are both tremendously motivated to run and that organizations and parties are deliberately finding women candidates to run. The results are evident in every state election this midterm.
That's heartening news and a reminder that history is not a straight line. As President Obama said, it zigs and it zags.
This is also true of our story. Today, as we remember the many zigs and zags of women's empowerment in the US and around the world, I ask all of you who have joined the persistence movement to stay strong, work hard, and, as I told Caroline, treat your brother (and sister) the way you'd like to be treated yourself.
read more
See all posts
---
Upcoming Events