---
News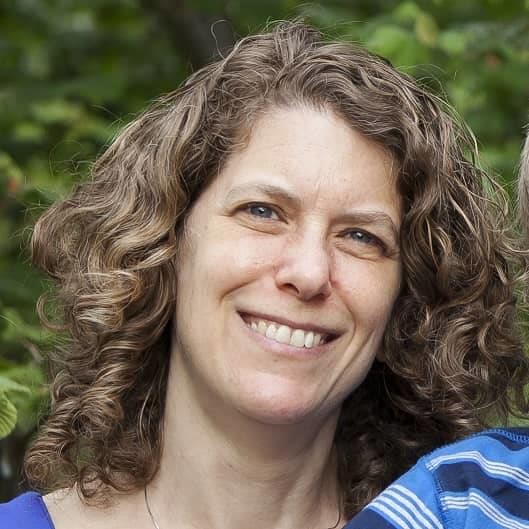 Heidi Burch volunteered as the Get Out the Vote (GOTV) Coordinator and Volunteer Director for DA Canada and  joined the global GOTV team in 2016.  Eileen Weinberg became the Switzerland Country Coordinator in 2016, and then joined Heidi as Global Co-Chair in 2017.
Following Election Day 2019, both spoke with the Global Women's Caucus about the GOTV team's work, reaction to the recent election results, plans to Get Out the Vote in 2020, and more! 


GWC: What is the GOTV team and what does it do?
Heidi Burch: The GOTV Team's "core mission" is to get U.S. citizens who are living outside the U.S.  (either permanently or temporarily) to vote in U.S. elections — and to vote for Democrats! 
To do that, we engage in outreach to let them know that you can vote from overseas and provide them with the tools to register to vote and request their ballot. We do outreach via emails to DA members, phonebank DA members, post information about upcoming elections on social media, keep GOTV Coordinators and Country Committees up to date on GOTV issues, and help local teams with voter registration events for all U.S. citizens.
To facilitate voting, we help maintain the information and FAQs on www.votefromabroad.org, respond to voter questions on the Voter Help Desk, provide training materials to phonebanking volunteers and to voter registration volunteers, research election deadlines and specific requirements for overseas voters and also research issues with specific import to overseas voters, such as which states allow overseas voters to vote in state and local elections.

GWC: When and why did you join the GOTV team?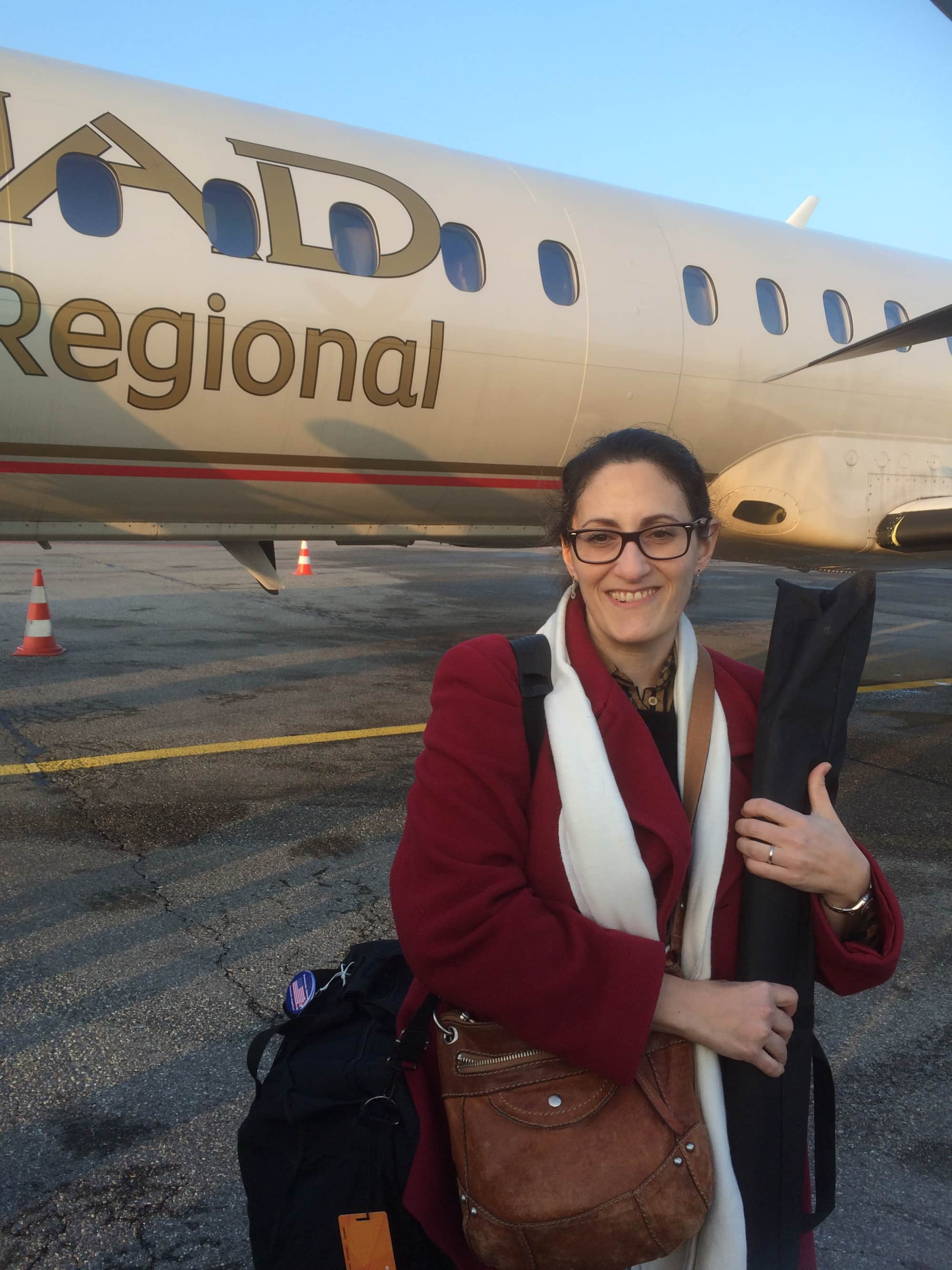 Eileen Weinberg: Quite soon after I started to volunteer with Democrats Abroad, I became really compelled by the significance of promoting the right to vote. I never encountered difficulties voting from abroad, but when I learned about other experiences, I realized I could make an impact. For me, voting, helping others to vote, and expanding overseas voter turnout are intrinsically important objectives.


GWC: What motivates you to do your important work?
Heidi: The tremendous need to elect Democrats to reverse the damage that Trump and the Republicans are doing to the U.S. and to the world!
Eileen: I see the situation in the world as a result of people feeling disconnected, angry, or desperate because they feel like they don't have a voice, that government does not represent them. Voter turnout is the key to representational Democracy. Every politician knows exactly which part of their constituency votes, and when less than half of a district turns out for an election, it's not hard to see why few seem to care about serving the public; when less that seven percent of voting-age Americans abroad vote, our needs are easy to dismiss.
It's about participation too, we can't expect others to serve us if we are not contributing. It will take time before every citizen will be able to see themselves in the politicians we elect, but the process begins by each of us insisting on our democratic involvement at the grassroots. Working with DA is my participation in our democracy, it's real grassroots organizing, and it's a great experience and education.
At the end of the day, it feels really good to help another person get through the confusing forms and contradictory instructions to discover how easy it is to vote by absentee ballot. Few things we get to do have such a direct and tangible result. 

GWC: How did you feel when you learned the VA legislature flipped?
Heidi: I was thrilled! I know how hard all of us worked — particularly the phonebanking volunteers — to Get Out the Vote for all the 2019 state elections, and it was so gratifying to see such a huge payoff. The one-vote loss of the ERA back in the spring of 2019 was so tough, but it was also a great motivator as VA was so close. And more to home, I'm originally from Washington DC, so it's been wonderful to see VA evolve over the years to now being a blue state!
Eileen: Hopeful. Despite all the negativity, polarization, corruption, and lying, the people as a whole can still get it right.


GWC: What are you most proud of with your work so far, and what makes you hopeful for 2020?
Heidi: I think I'm most proud of how we've tried to set up a really good roadmap for people to follow to learn "how to GOTV" and to get them GOTV information.
When new volunteers sign up, there are phonebanking and voter registration trainings as well as checklists for CCs to do voter registration events, a Voting Blog with current information on www.democratsabroad.org/voting, research materials and copies of all materials we sent to voters on the GOTV Wiki page and a central email for GOTV questions (gotv@democratsabroad.org). 
What makes me hopeful for 2020 is the outpouring of support for voting. For months now, people have been contacting us to say they  are desperate to vote in the 2020 elections and also that they want to volunteer to help others vote.
Eileen: We tried hard to listen. What were the problems voters encountered repeatedly, what were the resources DA volunteers wanted? All the information we distilled and repackaged in charts and posts and emails, it was us responding to requests, concerns and ideas from DA leaders and members globally. The feedback we got has been so positive. It not only confirmed that we were responding effectively, but receiving so much thanks is incredibly motivating to keep doing more.
I joked around with friends about the amount of work we were doing in the lead up to the 2018 election. I would say that I was only trying to keep up with the pace set by Heidi. It was and remains true. DA's volunteers are some of the best people I've ever worked with, and it's not surprising that we help each other deliver and keep focus on our goals.
 
GWC: What do you have planned to get out the vote in 2020?
Heidi: More outreach to U.S. overseas voters! We want to make sure www.votefromabroad.org has the most up-to-date information for overseas voters and is as user-friendly as possible. We also want to  post election information pertinent to overseas voters on DA's and VFA's Facebook pages, send emails to DA members reminding them to send in their FPCA forms to get their 2020 ballots, help train volunteers to work on voter registration events and phonebanking, phonebank all DA members (as many times as possible!), answer questions about voting, and do everything we can to help overseas voters get their ballots and vote!
Eileen: Well, all of the same and more of it. We'll aim to repeat the successes of 2018, still listening to concerns and feedback, and hopefully we will hear some new ideas. Growing the GOTV volunteer team early in the year will unquestionably have a positive impact on how much we can accomplish. Voting is a numbers game. 

GWC: How can DA and GWC members get involved?
Heidi: Volunteer to help get out the vote! Some ways to get started are: 
Phonebanking is our most effective way to reach DA members. It's free to you, and you can do it when it's convenient for you. Go to www.democratsabroad.org/phonebanking for training materials and sign-up instructions.
Help with voter registration events in your area. You can find training materials and instructions for setting up a voter registration event on the GOTV Wiki page. 
Social Media: If you're comfortable with social media, we'd love to have your help crafting posts with voting information for overseas voters.  
If you're interested in volunteering, please contact gotv@democratsabroad.org.  
read more



On 18 January 2020, women and allies around the world will join together to march for bodily autonomy.
In the last year alone, women's reproductive, sexual and human rights have experienced a massive rollback around the world.  For example, see this article in the Washington Post:   http://www.washingtonpost.com/health/2019/09/24/us-joins-nations-including-saudi-arabia-russia-there-is-no-international-right-an-abortion/?fbclid=IwAR2W9W7WBX7
That is why women around the world are committed to marching for bodily autonomy - the right to self-governance over one's own body without coercion or external pressures. This includes abortion rights, sexual health and reproductive rights, sexual consent, period equality, family planning, medical treatments, and more.
Follow this link to find an event near you or create an event in your community:   http://womensmarch.global/marchforourhumanrights/
 Our DA GWC Reproductive Rights Team will also be sharing ideas for different types of events you can organize around this important issue, so stay tuned!
read more
See all posts
---
Upcoming Events
Thursday, January 31, 2019 at 06:00 PM through December 30, 2019 · 101 rsvps
Online
The Equal Rights Amendment resolution passed unanimously in Tokyo where we committed to do whatever we can to help get the ERA ratified.  See the resolution here.
Watch the video "Legalize Equality."  This 30-minute video gives an excellent overview of the Equal Rights Amendment and why it is critical to be ratified.  
You can watch the video until 31 December 2019.
To receive the streaming link and password, click RSVP and you will receive an email with the information in it.
Feel free to share the link and password to DA members that want to view it.  However, please do NOT post the link and password on the internet in any way.  Only Democrats Abroad has access for this private screening and we need to honor this special access given by Equal Means Equal and Heroica Films.  
Additional References to learn more about ERA: