Friday, September 09
Wiesbaden, Germany
Voter Registration at VFW
RSVP
Join us at the Veterans of Foreign Wars Post 27 - "Watch on the Rhine" - on September 9th, from 6:30-9pm to help register American voters in lead up to the midterm elections in November.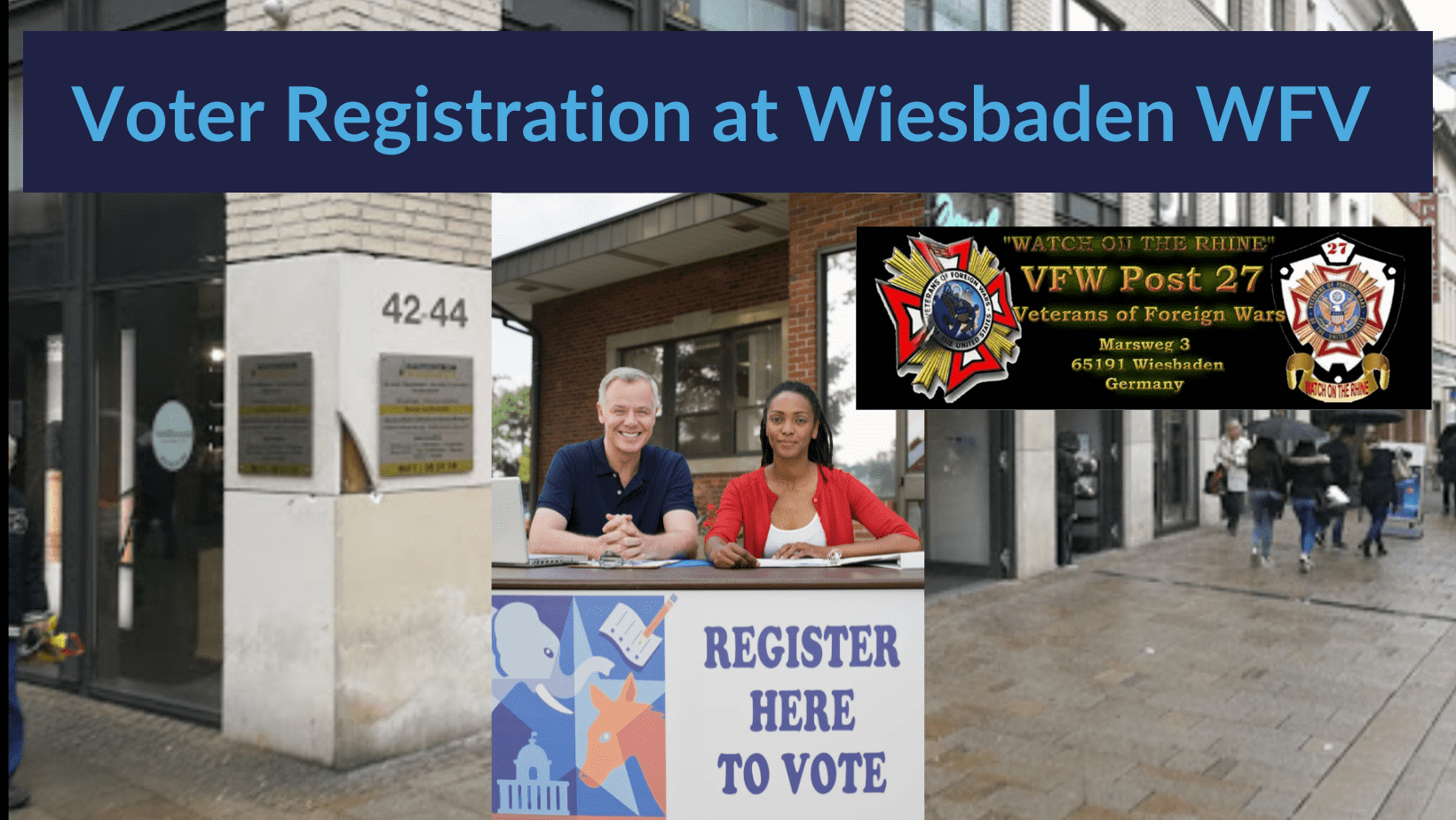 We Democrats want everyone to vote, which is why our voter outreach is non-partisan and open to all. The voters we reach at VFW deserve their voice to be heard, so we will do our best to help them vote!
We'd love to see you there at our table, so please join! 
WHEN
Friday, September 09, 2022 at 06:30 PM Berlin Time
WHERE
VFW Post 27 - Watch on the Rhine
Marsweg 3
Wiesbaden 65191
Germany
Google map and directions
CONTACT
Dash Nesbitt
[email protected]
3 RSVPs