Back to the ballot box...It's time to elect new leadership for the DA Lyon chapter.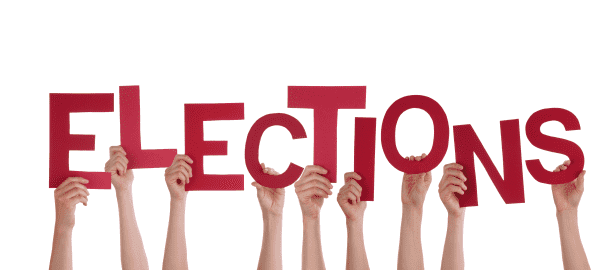 The DA Lyon chapter leadership committee will be comprise of the following members:
Chapter Chair
Chapter Vice Chair
Chapter Treasurer
Chapter Secretary
Member-At-Large (5)
Meet the candidates by clicking here.
✔️ YOU WILL RECEIVE YOUR EARLY VOTE/ABSENTEE BALLOT VIA EMAIL. If you do not receive the ballot from the DALyon Election Officer via email, it is because you have chosen to opt OUT of receiving our emails. To opt IN to receiving emails from Democrats Abroad, sign in and go to your member account at www.democratsabroad.org.
✔️ TO RECEIVE A BALLOT BY EMAIL (EXCEPTIONALLY) OR VIA POSTAL DELIVERY, please send a ballot request to [email protected], specifying how you would like your ballot to be delivered and providing the email address or the postal address where you would like to receive your ballot.
** The deadline to return your ballot (electronically or via postal delivery) is by the end of day March 21st **
✔️ YOU MAY ALSO VOTE IN-PERSON AT THE DALYON CHAPTER ELECTION ON MARCH 23rd.  For more information and to RSVP, please click here.
✔️ Note: you MUST be a member of Democrats Abroad France - Lyon chapter to receive a ballot and to vote in the chapter elections. If you are not yet a member, you can join at www.democratsabroad.org/join.  In order to vote in-person at the election meeting, please join by end of day March 22nd.  If you are a DA France member who has recently moved to the greater Lyon area, please ensure that your address is up-to-date in your membership account by going to www.democratsabroad.org under ACCOUNT SETTINGS.
Questions?  Contact us at [email protected].
Do you like this post?