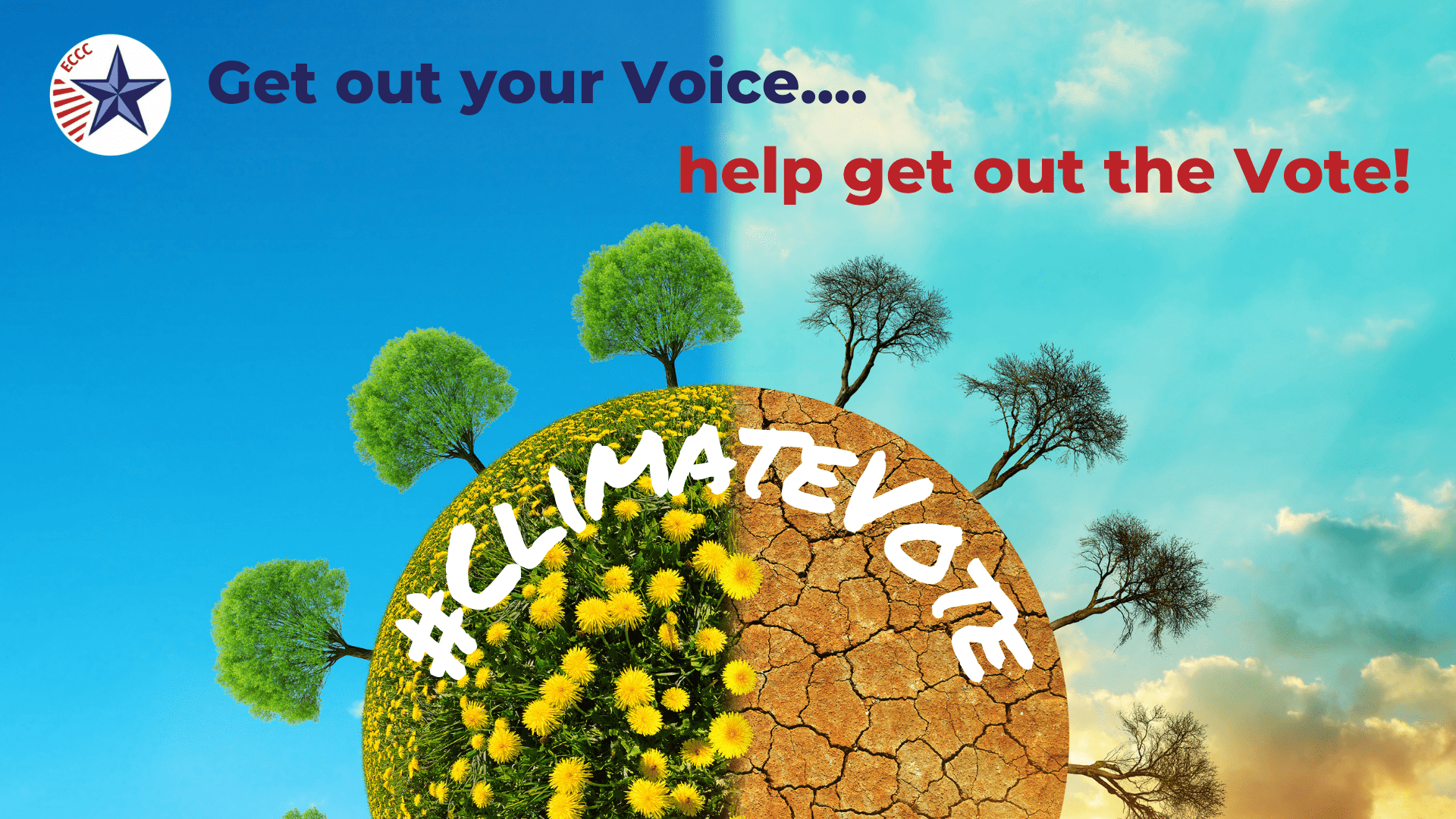 Climate change is caused by human activities and is threatening the way we live and the future of our planet. By addressing climate change, we can build a sustainable world for everyone. But we need to act now. Doing nothing will end up costing us a lot more than if we take actions now that will lead to more jobs, greater prosperity, and better lives for all while reducing greenhouse gas emissions and building climate resilience.
The ECCC is starting the #ClimateVote initiative to encourage everyone to vote to save themselves by electing people who want to take substantive action on climate change. As of 2022, there is only one major political party (The Democratic Party) that is willing to do something about it. We need to hold the Senate, the House, and as many down-ballot races as possible.
Voting in the 2022 Midterms is critical to taking climate action. That vote becomes all the more critical when you consider recent analysis showing that if the US is to have any shot at halving emissions by 2030 and doing its part to holding warming to 1.5 degrees, we need the incredible power of the federal government and big, smart bills like the Build Back Better Act. 
The ECCC is asking you to make a video to help get out the vote and also alert people to the importance of our government taking meaningful action to stop climate change. Please sign up here, so we will know that you plan to participate: https://forms.gle/MtCXzuZ8Je6QbkPPA. After you sign up, we will send the information to where to send the completed video.

Here are some tips for making a good video.
Determine what you want to say, then make some notes or write yourself a script so you don't forget any key points. This will help make your video succinct.

You can talk about why you are voting for Democrats in the midterms, why it's so important, what worries you about the climate crisis, what will happen if Republicans take over, or whatever you feel is important for people to consider.

Say your first name, what country you live in, and where you vote. Example:  Hi, my name is John, I'm an American living in Belgium and I vote in Arizona.

Please ask overseas voters to go to votefromabroad.org and request their absentee ballot.

Try to keep the video under 60 seconds but if you go over a minute, no more than 5 minutes.

Make sure there is proper/sufficient lighting.

You can make the video with your phone, tablet, laptop, or computer.

If you are using your phone or tablet, take video in horizontal orientation.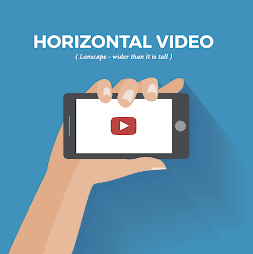 Take the video in front of a blank wall or in front of something attractive indoor or outdoors.

After you record your video, watch it to see if you make the point that you want to make and that video and audio are okay.

Once you are satisfied, upload the video to the location we will send you after you fill out the form
Thank you for participating. Your video will make a difference in the fight against climate change and get out the vote in 2022.