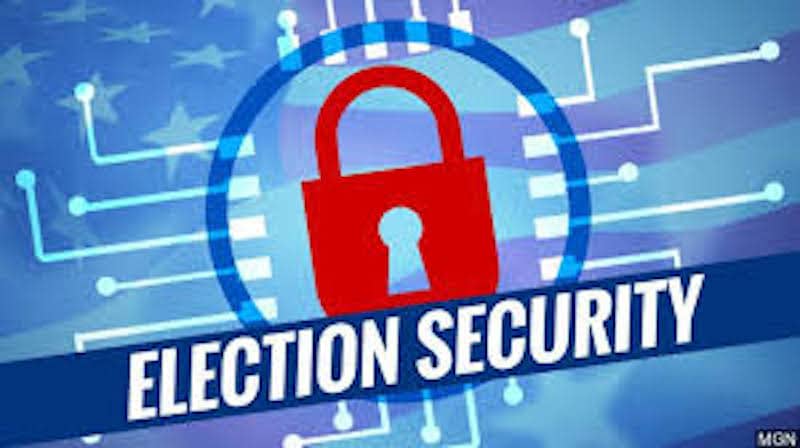 There are 3 million eligible US voters living overseas, according to the Federal Voting Assistance Program. Recent testimony by Special Counsel Robert Mueller has highlighted the security situation of the US election system. The San Miguel Chapter of Democrats Abroad is sponsoring a talk on August 12th at the Teatro Santa Ana by Ben Ptashnik, co-founder and Director of the National Election Defense Coalition (NEDC). He will speak about the work his coalition has done to safeguard the 2020 elections and what his organization is doing to organize legislative actions in Congress and in the states.
During the opening remarks of Robert Mueller's testimony before Congress, he stated "Over the course of my career, I've seen a number of challenges to our democracy. The Russian government's effort to interfere in our election is among the most serious...this deserves the attention of every American." The NEDC is dedicated to reforming US elections by replacing all insecure electronic voting machines with paper ballots before the 2020 elections, promoting paper ballots and audits to protect the integrity of U.S. elections in 2020 and beyond. NEDC is working to build an effective bipartisan movement to secure election reform that ensures integrity, transparency and protects the voting rights of all US Citizens.
Throughout the history of Democrats Abroad, the organization has worked to gain passage of legislation to ensure the rights of overseas voters including The Overseas Citizens Voting Rights Act of 1975, and more recently to remove obstacles to overseas voting. Democrats Abroad also works on major non-partisan voter registration drives. "The right to vote is useless if our votes are not properly counted or lost, stolen, hacked or manipulated," according to Ptashnik.​ ​Despite increased focus on security, American elections are a soft target. Leading computer security experts have studied a range of electronic voting infrastructure, including touch screen machines, optical scanners, and registration database systems and found serious vulnerabilities that threaten election integrity.
Ptashnik, a former Democratic Vermont State Senator, has been a social justice activist, environmentalist, entrepreneur, and philanthropist for five decades. He currently lives with his partner Victoria at the Tikkun Eco Center just north of San Miguel. As a Senator, Ptashnik spearheaded and passed his state's key campaign financing reforms, led in the fight to pass Vermont's landmark Civil Union Act for LGBT couples, and helped make the State of Vermont an environmental leader in the US. His current project, NEDC, leads a coalition of 15 diversified NGOs and hundreds of computer scientists and cyber experts ranging from far left to far right dedicated to preserving the security of US democratic elections. For more information see www.electiondefense.org and www.USBASE.net.
Do you like this post?