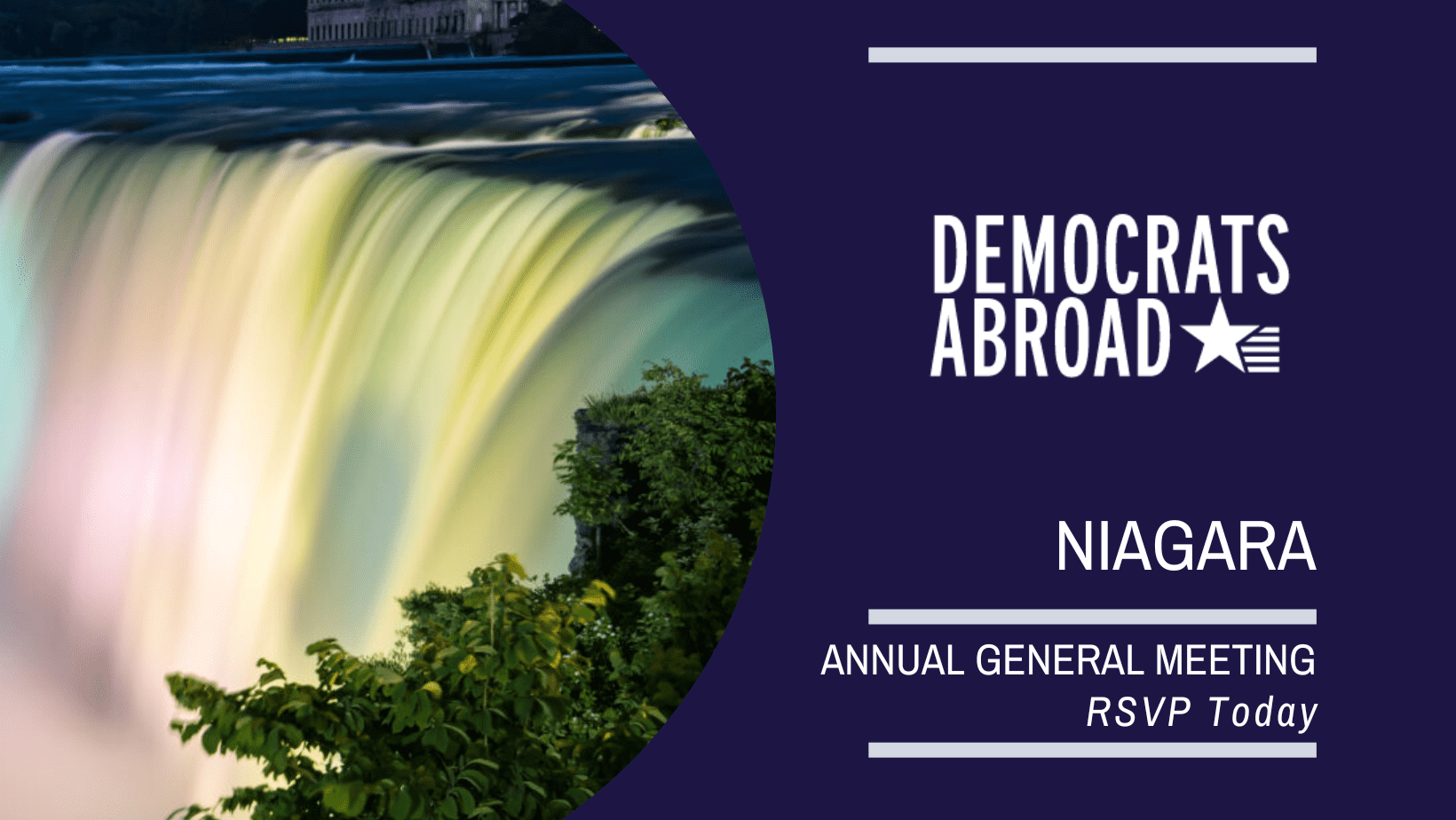 Democrats Abroad Niagara will be electing a new Executive Committee of the Board of DA Niagara at our March 18, 2023 Annual General Meeting which will be held on Zoom this year.
When: Saturday, March 18, 2023 @ 1 PM ET
Where: Zoom  (After RSVPing you will receive a link to the meeting) 
Who: All Members of the Democrats Abroad Niagara Chapter
During this time, we will inform you about the year's activities, celebrating each other and elect Board Members to a two-year term. 
The Nominations and Election Committee will be acclaiming Heather Paterson as Chair as there were no other nominations. Below is her candidate statement.
We will be asking for nominations at the AGM for the remaining positions of Vice Chair and Secretary. If you are interested in helping out the Niagara Chapter now is the time to step up! If you have any questions at all or wish to express an interest please email

[email protected]

!

Candidate Statement

Heather Paterson for Chair
My name is Heather Paterson, and I am an American citizen residing in St. Catharines, Ontario, since 2010. I want to put myself forward for the consideration of Chair. Over the three years, I have been part of the re-creation of the Niagara Chapter. I have also been on executive committees for community organizations such as Peninsula Orchestra and service clubs like Kin Canada. This experience places me in a unique position to understand how Democrats Abroad works on a National level.  These past election cycles have given Democrats Abroad a leg up in showing that just because Americans are not living in The States any longer does not mean they do not care deeply about their hometowns. The increase in voters from different countries shows that the world is watching. Americans should do their part to make our voices heard, no matter where they are.  The range of experience I have had in the past few years illustrates my dedication to growing this organization. One of my goals is to get people engaged in meaningful activities that make them feel part of a community and to keep the momentum going. I am committed to meeting the challenges that await us in the coming years.
WHEN
March 18, 2023 at 1:00pm - 2pm Eastern Time (US & Canada)
CONTACT
Heather Paterson ·
Who's RSVPing
Do you like this post?