On Sunday, May 22nd, Ryan Turner, Democrats Abroad-Madrid Chapter's President, publicly announced that he will be stepping down as the Madrid chapter President. While we are sad to see Ryan go, we are happy for his family as his wife received a great job opportunity in Italy.
Ryan has been Madrid's chapter President for the past 3 years. In his time as President, he has about doubled membership through the Global Presidential Primary.  This was supported through an ongoing voter engagement program with great monthly events and activities that have made the Madrid chapter one of the most dynamic in Europe.
Ryan, on behalf of Stephen and I, thank you for being such a great Supervisor. I know we have only been interns for a few short weeks, but you've already made such an impact on us. From teaching us the ins and outs of Democrats Abroad one week, then getting elected to be a superdelegate for Bernie Sanders in the Democratic National Convention the following week, you truly are an amazing role model.
While Democrats Abroad-Madrid chapter is incredibly sad to see you go, we are very excited to see the fruits of your efforts carry on into the future. And we will be even more excited to hear about your experience at the Democratic National Convention in Philadelphia next month.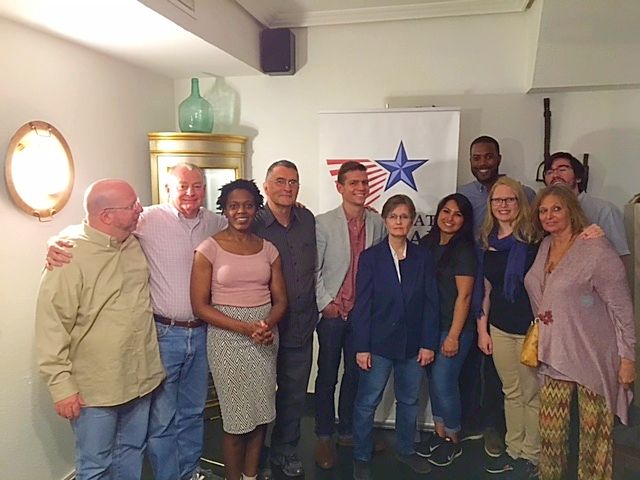 Do you like this post?