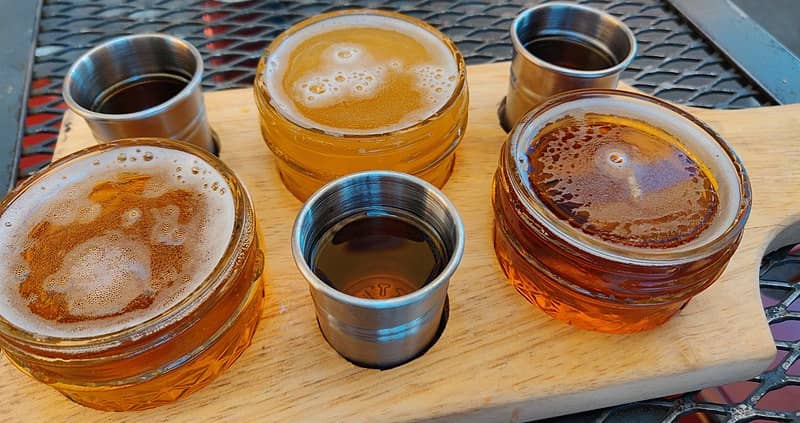 Nan Albertson, an American living in Sweden since the '80s will speak about beer quality science in Sweden. Nan grew up in Florida and came to Göteborg as an exchange student. After university studies in the US and Sweden, and a postdoc in medical microbiology at the University of Michigan in Ann Arbor, Nan worked at AstraZeneca for over 20 years. Nan left AZ in 2017 and started her own business: BeerLab, which serves the Swedish craft brewing industry with quality-control analysis. Nan will speak about her experience in the beer industry and how a seasoned scientist can find a new field of research… in beer.
Show up at John Scott's Linné, maybe grab yourself some food or beer before joining us in the meeting room up one flight of stairs; otherwise join online via WebEx: https://democratsabroad.webex.com/democratsabroad/e.php?MTID=mb4861d0bdba445f8d503c2cd3438a145, password "dems".

Any questions or problems? Contact Joel Parthemore at joel <at> parthemores <dot> com or message him on Facebook.
WHEN
August 30, 2022 at 6:00pm - 9pm Stockholm Time
CONTACT
Joel Parthemore · · +46702723849
Who's RSVPing
Do you like this post?