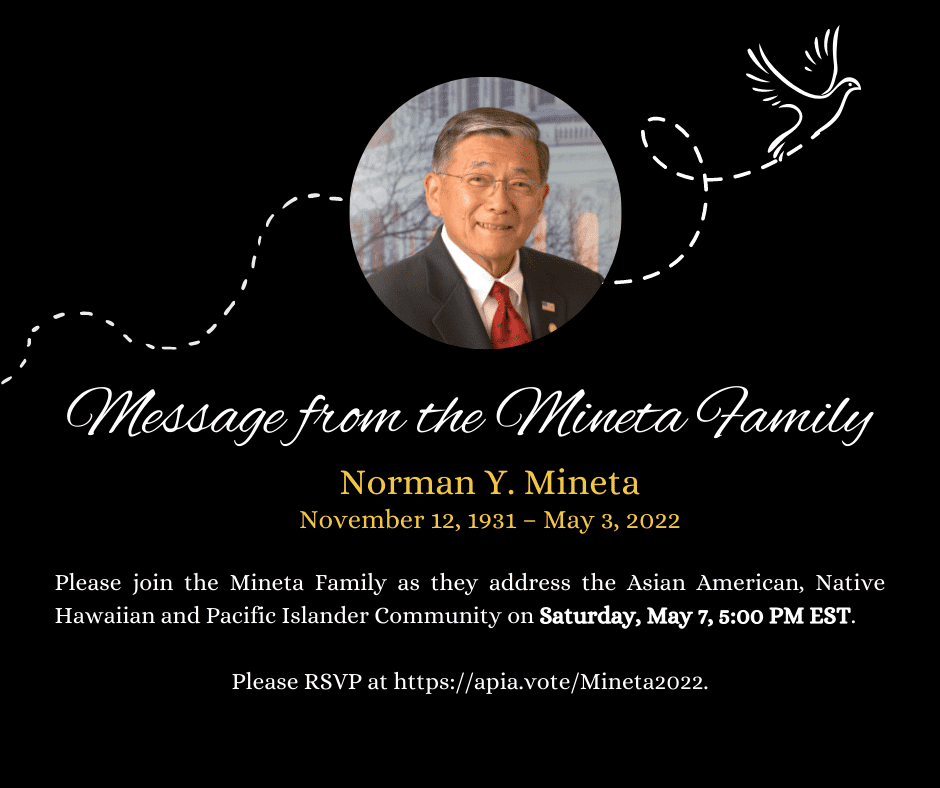 Please RSVP at https://apia.vote/Mineta2022
At the end of the short program, we will provide an opportunity for you to stay on and access break out rooms so you can be  in community together for an informal gathering.
Secretary Norman Y. Mineta. He was a political giant not only for many Americans but especially in the Asian American and Pacific Islander (AAPI) communities, motivating and mentoring generations of AAPIs to get involved and make a difference. Many Americans will remember Secretary Mineta for his calm, competent and unprecedented response to 9/11, his leadership in the creation of the Transportation Security Administration ("TSA"), and his stewardship of the legislation that helped victims of the Japanese American internment camps receive reparations. For many of us he will also be remembered as a founding father of the ecosystem that created many AAPI advocacy organizations that exist today – including APIAVote.
- Christine Chen, Executive Director of APIA Vote