Hi all - here is our June/July 2023 Newsletter! 

It's June – let's celebrate Pride Month and Juneteenth while we continue to advocate and fight for the rights, freedoms and justice we seek.
I'm happy to greet you as the new Chair of Democrats Abroad South Africa (DASA) and invite you to get involved! If we've learned anything these past few years, it's that we all need to play our part in protecting American democracy and fighting for progress! Things are already heating up as we head toward the 2024 elections. Let's ensure we extend our reach and maximise the number of voters from SA and across the continent!
Many Americans left SA over the past couple of years since COVID, including some of our previous Exco and active volunteers, but there are US citizens we haven't reached yet and new people arriving. I encourage you to reach out to your networks and invite people to formally join DASA https://www.democratsabroad.org/join - it only takes a few minutes.
Our primary work is to find, engage and mobilise potential US voters in SA. You'll see below we have scheduled two June brainstorming sessions focused on member development & engagement - please join in, volunteer or email any ideas!
This year we will focus on:  
Member development
Outreach and engagement
Developing our organisational capacity as a re-constituted Country Committee
Preparing for 2024
You'll notice we are using a different newsletter format than we had in the past two years. Wes Magruder, who had so beautifully done the design and layout for us has moved back to the States, but Democrats Abroad has also asked us to use this standard format for greater accessibility.
I'm happy to take the baton pass from Brad and will look forward to building our Exco and team of volunteers as we prepare for the 2024 elections which will no doubt be as critical as 2020! Courtney Jeanpierre will serve as our National Secretary and a DPCA Voting Representative. Courtney is based in Cape Town so we're excited to develop our presence there too. Thanks to our outgoing Exco members Brad Jackson, Jae Scott, Monique Griffith and Jamie Winbush. Special thanks to Tiffany Jackson-Zunker, Jill Greenberg and Richard Robinson for continuing to serve as the Nominations and Elections Committee.
The Democrats Abroad Website has been getting a refresh. There are still a few kinks being worked out and some limited functionality, so be patient, but take a look when you have a minute. Our DASA pages on the website will be updated further when its finished but can be found at https://www.democratsabroad.org/za
With Love and Solidarity, Liz O'Leary
DASA Chair
[email protected]
---
INVITATION TO GET INVOLVED
Whatever your skill, time or interest, there's an opportunity for you to get involved!  
DASA Volunteer Interest Form – We can only do this together! 
CLICK HERE
Caucuses
There are 11 Democrats Abroad Caucuses to get involved in and several task teams! This is a great way to engage with other members in your specific areas of interest. Take a look and join a caucus. Let us know if you'd like to volunteer as a DASA liaison to one of the caucuses. CLICK HERE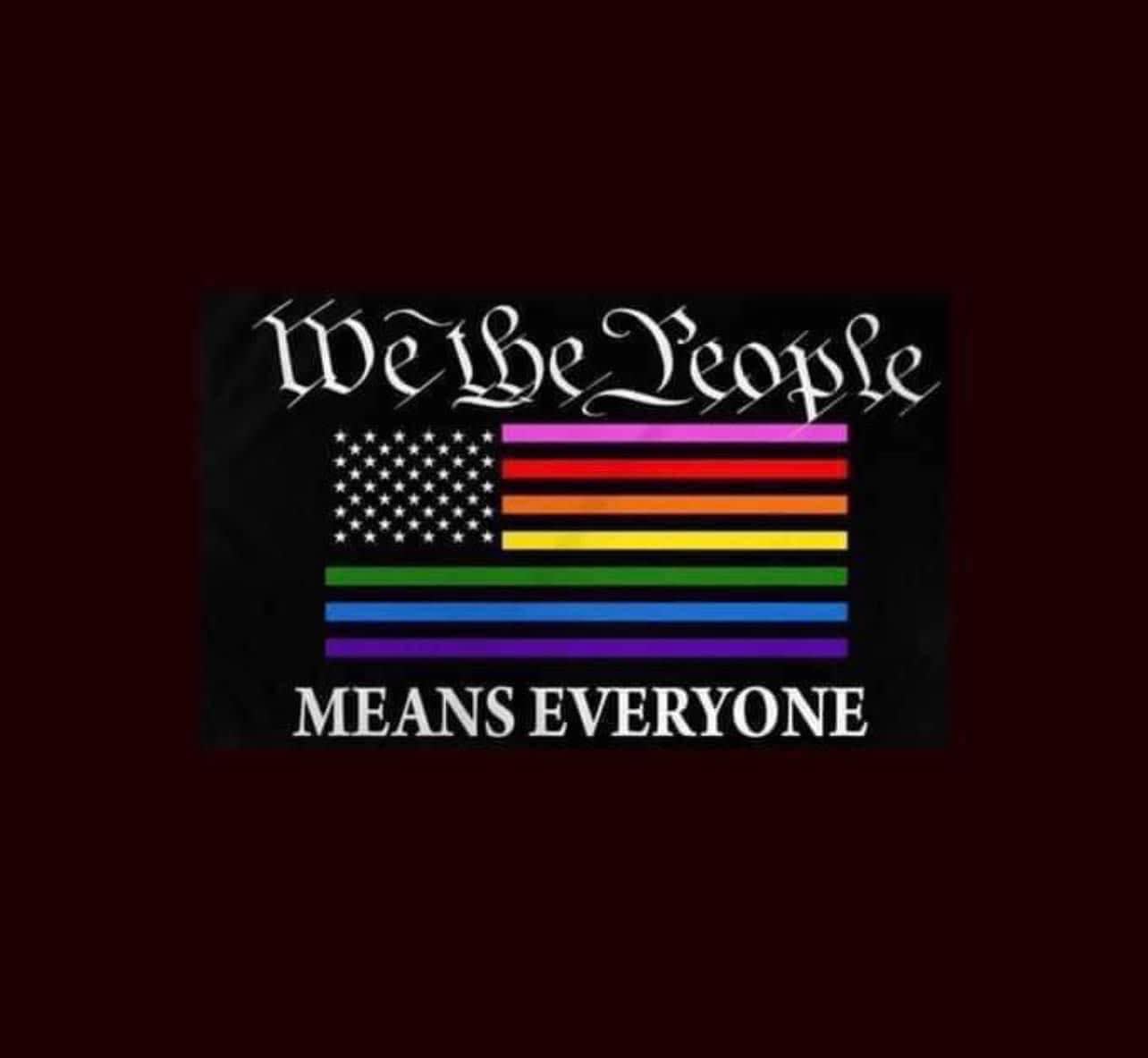 ---
ISSUES AND ACTIONS
Tiny Action: The Commission on Americans Living Abroad Bill
Democrats Abroad will be canvassing Congressional support for H.R. 2729 The Commission on Americans Living Abroad Bill while they're in DC for the AGM. Please email or call your Representatives in the House this week to add your voice!   
Click on the link below for two quick and easy steps to participate. The legislation would establish a bipartisan commission to examine the concerns of the 9 million U.S. citizens living and working abroad. 
Click here to help build support for this bill 
Click here to find your Representative's Contacts 
2023 Elections Coming Up…
Six states have state-wide elections scheduled for 2023: Kentucky, Louisiana, Mississippi New Jersey, Pennsylvania, and Virginia. (As of now, there are no upcoming federal elections in 2023.) If you vote in one of these states, visit www.votefromabroad.org for state-specific voting info and to request your absentee ballot (FPCA). Also check out this critical information about voting in your state's elections. Republicans are targeting state and local legislators to enact major changes. Be heard and vote down ballot!
Democrats Abroad successfully fought for the right to vote in New Jersey State elections to be restored to voters whose return is "uncertain". Please help spread the word about these newly won voting rights. Races in the State Legislature will be hard fought and our voters can certainly be the winning margin. If you have any questions, please reach out to the NJ State Team at [email protected] or check out the 2023 NJ Election page www.democratsabroad.org/nj2023 for more information.

Tax Season
Carmelan Polce who previously served as Chair of Democrats Abroad Taxation Task Force shared the following with the reminder that unless you file for extension, tax returns are due 15 June.
"As someone who has been working on expat tax reform continuously since 2011, I can say with authority that the information published today by the IRS for non-resident tax filers about 2022 filing is the best I have ever seen. Comprehensive and clear…One thing it misses, however, is information on the program the IRS has created for non-resident filers to get caught up on their delinquent filings penalty-free: the Streamlined Filing Compliance Procedures. Only 1 in 3 Americans abroad even knows about the program! Here's the webinar the DA Tax Task Force produced about streamlined filing in February. It might be just the thing some members are reaching for as the June 15 filing deadline approaches."
READ: IRS reminds U.S. taxpayers living and working abroad to file their 2022 tax return by 15June
WATCH: The recent Democrats Abroad Africa Committee webinar on Filing US Taxes from Africa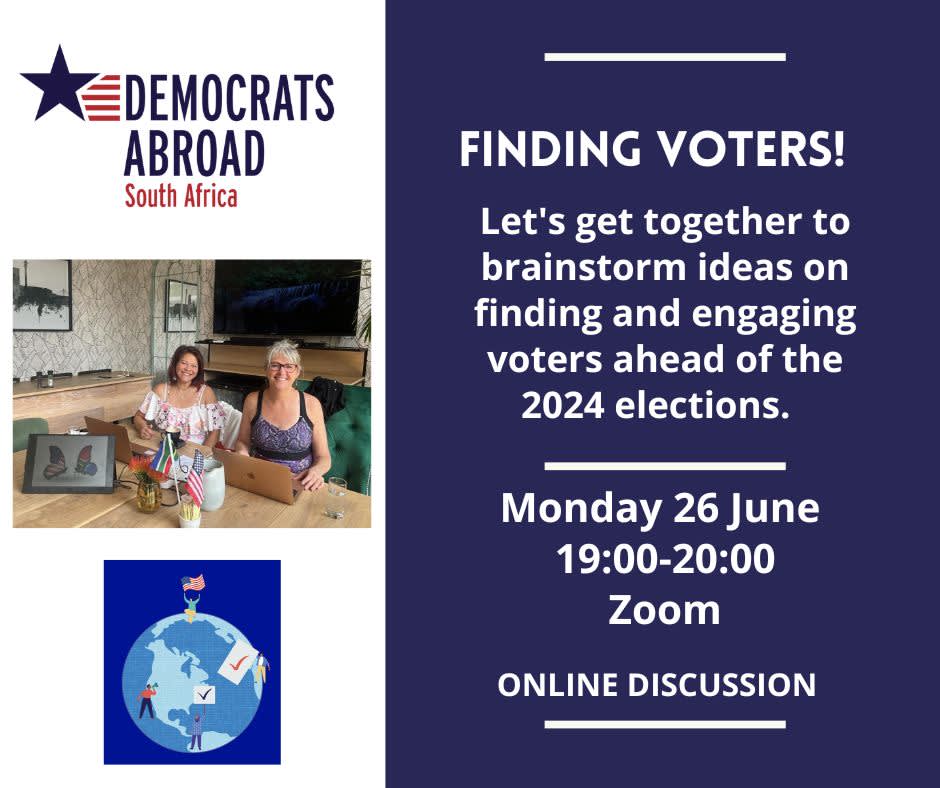 EVENTS
Annual Democrats Abroad Global Meeting
Saturday, June 10 and Sunday, June 11, 2023
9:00 a.m. to 5:00 p.m. (Eastern)
Online and in-person in Washington DC
RSVP - https://www.democratsabroad.org/agm23
DASA Finding Voters - Member Development & Engagement Brainstorming (in-person Joburg)
Saturday 10 June
11:00-13:00
Bootlegger Coffee, Design Quarter, Fourways – Joburg
RSVP https://www.democratsabroad.org/lizoleary/dasa_membership_development_engagement_-_brainstorming
DASA Finding Voters - Member Development & Engagement Brainstorming (Online)
Monday 26 June
19:00-20:00
Zoom
RSVP https://www.democratsabroad.org/lizoleary/dasa_membership_development_engagement_-_brainstorming_nxz24khasnodstl8yxkt-w
Visit the Democrats Abroad Event Page for events around the world https://www.democratsabroad.org/events
Juneteenth
Check out this multimedia Juneteenth celebration from the National Museum of African American History and Culture - Senses of Freedom: Exploring the Tastes, Sounds and Experiences of an African American Celebration (great to explore online with your family)  https://nmaahc.si.edu/juneteenth
---

NEWS & RESOURCES
A few articles, data and research 


---

CONNECT
Americans in South Africa are welcome to get in touch and get involved, contact us at   [email protected]
Facebook https://www.facebook.com/DemocratsAbroadSouthAfrica
Instagram https://www.instagram.com/democratsabroadsouthafrica/
---
DONATE
Democrats Abroad is volunteer driven but we encourage you to support our work with a donation toward costs.   
With only 7.8% (!) of us voting in the 2020 general election, overseas voters were nonetheless key to President Biden's victories in both Arizona and Georgia. With more and more races being decided by just a few thousand votes, it's critical that we grow the overseas vote ahead of 2024. Donate today and help us extend our voter outreach.
Thank you! 
Democrats Abroad South Africa 
http://www.democratsabroad.org/