---
---
Save the Date! October Fundraiser for the General Election.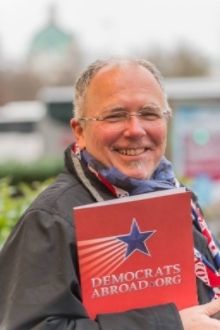 It's never too soon to start planning for the next Democratic president in the White House – so Joey Green & the DAA are doing just that! Mark your calendar, spread the word, and join us for another unforgettable evening of great American music at the Schwarzberg Club, Schwarzenbergplatz 10, 1040 Vienna, on Saturday, October 8, 2016. One month before the general election, this fundraiser will help us to Get Out the Vote in support of the next Democratic POTUS!

Dates: Octoboer 8th, 8:00 p.m. – 12:00 a.m.
Place: Schwarzberg Club: www.schwarzberg.wien
RSVP pending!
---
Young Dems Pub Night – April 21st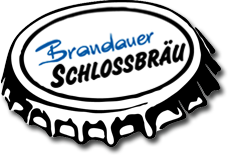 For April we are going to sit outside at the Brandauer Schlossbräu in Hietzing right across from the Schönbrunn Tiergarten entrance on Wednesday, April 20th at 7 pm. Early comers can walk through Schönbrunn from the main entrance to the Tiergarten entrance gate to work up that appetite and enjoy the weather. If it rains, we will make our way inside. 
We have a lot of new young members out there that we would love to get to know a little better, so please join us and don't forget to RSVP.
JOIN US:
Or RSVP directly on Facebook!
 Date: Wednesday, April 21st, 2016
Time: 7:00 p.m.
Place: Brandauer Schlossbräu, Am Platz 5, 1130 Vienna 
Contact: Ashley Arreola, +436503749481
---
Salzburg Monthly Get-Together – April 29th

Our next meeting will be Friday, April 29, 2016 at The English Center at 17:30.
Members and friends are welcome. So please give Mary Ann a quick call at 0664 59 23 408 (or send a text) to let her know you are coming.


JOIN US:
Contact: Mary Ann Balko-Koch +436645923408
Click here to RSVP
Date: Friday, April 29th
Time: 5:30 p.m.
Place: The English Center Haunspergstrasse 37A Salzburg 5020 Austria.
---
Democrats Abroad Global Meeting in Berlin May 12 - 15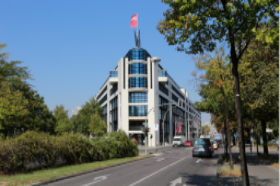 Our global Democrats Abroad leaders have some really great events planned for Berlin in May at the Willi Brandt Haus, and this 4-day meeting — with the regional caucuses (Fr) and global convention (Sa) — promises to be very exciting for our leaders, our delegate candidates and our super-volunteers. Please consider coming to BERLIN 2016 if you are interested in getting involved and seeing how the machine works from the inside. Both our Chair and Vice Chair will be in attendance, and we would love to have you join us as well.

In case you are interested in some basics about BERLIN 2016, please e-mail our V.C. at [email protected]
---
---
DAA Global Presidential Primary Review
     On March 3rd and 5th, 248 DAA members came to our poll set up in Cafe Museum to cast a ballot in our Global Presidential Primary, with an additional 161 members casting their votes remotely. Bernie Sanders won our primary in Austria with 286 votes versus 122 votes for Hillary Clinton and one vote for Martin O'Malley.Democrats Abroad ran 153 voting centers in 38 countries from March 1 to March 8. In total, Bernie Sanders won Democrats Abroad's Global Presidential Primary, defeating Hillary Clinton 69%-31%. Sanders picks up 9 pledged delegates as a result of the primary, while Clinton secures an additional 4 delegates.  U.S. Democrats living around the world cast 34,570 valid ballots. Turnout exceeded that of 2008 by 50%.
     Thanks to all our volunteers over the two days for making our primary run so effectively and thank you to all our members for participating! 
Thanks to all who joined us for our AGM in Vienna on March 5th at Webster University. We had a good turnout and were able to raffle off a few times to help cover the costs of our Global Presidential Primary. We also discussed 2016's Get Out the Vote(GOTV) efforts and how people can help participate by phone banking, handing out votefromabroad.org cards and telling your American friends that live abroad to register to vote via the website. We have an exciting year ahead of us and lots to do to GOTV, so please encourage all of our American friends to vote and whatever you do, vote blue!!
Vienna Young Democrats St. Patrick's Day Pub Night Recap:
Vienna Democrats were well represented at the Golden Harp this Saint Patrick's day. We had Democrats from all over the world meeting and drinking green beer while listening to some great Irish music. Roughly 15 people made it for the evening out in the 3rd district. The local bar was full of holiday spirit and great conversation.
On March 30th, roughly 15 proud Democrats came out for drinks and burgers at B.EAT in Graz. After a rousing game of "Who Said It: Il Duce or El Drumpf?" (stolen from our AGM) in which we found it exceedingly difficult to distinguish quotes by Mussolini and Trump, the grand prize of an Democrats Abroad Austria April Newsletter Oprah Magazine was awarded. The crowd went wild for the Democratic candidate buttons thanks to DA Germany, but there are still several to sell for 2 EUR each, 100% of which will go toward Get Out the Vote efforts in Austria. Lots of people expressed interest in meeting more frequently in Graz, so more events will be organized – especially debate watch parties as the general election approaches. We're also looking for ways to reach out to more Americans in Graz – we know you're out there! Anyone looking to get more involved in the Graz area, please contact Member-at-Large Caitlin Ahern at [email protected]
Links to other DA information
Democrats Abroad Austria: www.democratsabroad.org/at
Democrats Abroad International: www.democratsabroad.org
The Democratic Party: www.democrats.org
http://www.votefromabroad.org/
Democrats Abroad Austria on Facebook
---
Contact
[email protected]
By post, write to:
Democrats Abroad Austria
c/o Robert Muller
Postfach 45
A-1042 Wien

Tel: +436767833858
Up to contents
---
Do you like this post?