In this February 2016 issue:
Upcoming Events
Cast Your Ballot in the DA Austria Global Primary

During the week of the Super Tuesday primaries in the US, Democrats Abroad members throughout the world will have an opportunity to cast their ballot for their favorite democratic candidate.

 



Please check the FAQ below to learn about the details.

Join us at the DA Austria voting center:

Dates:

 

March 3, 2:30 p.m. - 9:00 p.m. and March 5, 12 noon - 3:00 p.m.
Place:

 

Café Museum, Operngasse 7 (on Karlsplatz), 1010 Vienna
www.cafemuseum.at



---
Annual General Meeting
This year's Annial General Meeting will be on Saturday, March 5th in the afternoon. We hope to share Austria's voting results for the Global Presidential Primary, so you definitely do not want to miss out on this special event.

 



As we reflect upon last year and look forward to keeping a Democrat in the White House in November, we hope you join us and start planning on how you can be a part of the exciting elections this year!

Date: March 5th
Time: from 4 pm to 5:30 pm.
Place: Webster University Campus, Rm 1.14 inside Palais Wenkheim,
Praterstrasse 23, 1020 Vienna.


---
Young Dems Pub Night



New year, new location! DA Austria cordially welcomes you to come hang out, stay for a drink and bite to eat. If you have never made it to a Pub Night, this is the perfect opportunity to finally get to know us and have a good time!

 



Join us:
Date:

 

Wednesday, February 10
Time:

 

7 p.m.
Place:

 

Das Campus, Welthandelsplatz 1, 1020 Vienna
http://dascampus.at






---
Salzburg February Meet-Up


Our next meeting will be Friday, February 26, 2016 at The English Center at 5:30. Members and friends are welcome. So please give Mary Ann a quick call at 0664 59 23 408 (or send a text) to let her know you are coming.

 



Date:

 

Friday, February 26
Time:

 

5:30 p.m.
Place:

 

The English Center, Haunspergstrasse 37A, 5020 Salzburg
Contact:The English Center, Haunspergstrasse 37A, 5020 Salzburg



---
FAQ: DA Austria Presidential Global Primary, March 3 and March 5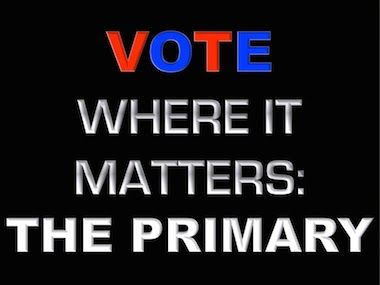 Q: Am I eligible to vote in the Democrats Abroad Global Primary?
A: Any American living abroad, who will be at least 18 years old on Election Day 2016, and who is a member of Democrats Abroad is eligible to participate, on the condition of not having voted (or intending to vote) for a presidential candidate in any other state primary in 2016.

Q: How do I join Democrats Abroad?
A: Just visit www.democratsabroad.org/join

 

and fill out the form. It will only take a minute or two. Tell your friends to join, too.

Q: Can I join on the day of the Primary?
A: Yes absolutely. Our voting centers will be equipped to register new party members on the spot.

Q: How do I vote in the Global Presidential Primary?
A: There are two ways you can vote in the Global Primary. The FIRST WAY is to go to your local VOTING CENTER during the designated voting hours in the first week in March. Each Chapter of Democrats Abroad will have a Voting Center. Just be sure to bring your American passport.

Q: What if I can't attend that day, or I live far from the nearest voting center, is there another way I can vote?
A: Yes. The SECOND WAY way to participate is by REMOTE VOTING. You can download a ballot

 

HERE, mark it, sign it, date it, and send it to us either as an email attachment or via old-fashioned snail mail (or you can even fax it!). It has to be postmarked no later than March 8 to be valid.

 



Q: When does Remote Voting begin and how do I do it?
A: NOW! From January 11 to March 8, it is possible to download and complete a ballot via Remote Voting, and if you would like to do so, please

 

CLICK HERE. There is a full set of instructions that accompany the ballot.

Q: I cannot download and/or print a ballot but I want to vote via Remote Voting. What do I do?
A: Write to to your local Country Committee with your complete address and contact information, and they will send you a ballot by post; you can find their email address by navigating to their home page on this website. If you cannot contact them directly, then write to us at

 

[email protected]

 

and we will forward your request to them.

Q: Where do I return my ballot (and only my ballot) after I complete it?
A: If you are returning it as an email attachment, then send it to

p

[email protected]

. If you are returning it via postal mail, and you are a member in Austria, send it to Keith Jacomine, Democrats Abroad Austria, Mariahilferstrasse 7/2, 1060 Vienna, Austria

Q: What information is required on my ballot?

 


A: Your full legal name, date of birth, your country of residence (e.g., Austria), address of residence in Austria, voting address in the US (or at the very least, the state in which you vote), and if you are returning it by email, your email address. You must also sign and date your ballot for it to be valid.

Q: Why do you need all that information? And why do I have to sign my ballot? Isn't it secret?
A: This is a partisan election for a political party, not a federal election. By signing your ballot, you are attesting that you are a properly qualified party member in good standing, and that you haven't voted in any other primary election. And if the results are challenged and we are called upon to provide proof of the validity of a ballot, your signed attestation will be that proof. We will note only that you voted, as is the case at any voting station in any election.

 



Q: Can I vote in my home state primary?
A: Yes and No. Ours is a Global PRESIDENTIAL Primary. If you vote for a presidential candidate in our Global Primary, then you cannot vote for a presidential candidate in your home state primary. However, you may vote for Senator, Congressional Representative, Governor, state reps, etc. in your home state primary. To do so, you will first need to contact your home state Democratic Party for the rules and regulations for voter eligibility, remote participation, and the use of absentee ballots, and then request an absentee ballot from your home state.
Each state is different, and each state party has their own set of rules governing their primary election. But in fact, it is in your interest as an American living abroad to vote in our Global Presidential Primary.

Q: Why should I vote in the Global Primary instead of my home state Primary?
A: Lots of reasons. First, participating in the Global Presidential Primary shows our country (and the world) how important our elections are to US Citizens living abroad, and how important WE are to those elections. Our strength is in numbers, and by making our voices heard loudly, we make the issues that matter to us known. Voting in the Global Presidential Primary is a forceful way to advocate for those issues.

Second, your vote has greater weight in our Global Presidential Primary than it does in your home state party. Think about it: ten million votes may be cast in the NY or CA state primaries, but maybe five hundred thousand in DA's Global Primary. Each individual vote is amplified and more powerful in our primary. And in addition ...

 



Third, by casting your vote in the Global Primary, you'll help give DA a stronger voice and greater weight within the Democratic National Committee. Representation in the DNC is based on proportionality. The more we vote, the more representation we have, and this improves our chances of achieving some of our most important policy goals.

Fourth, the Global Presidential Primary is the same week as Super Tuesday, which means that it will have an impact early in the nominating race. Who knows? The whole contest could ultimately be decided by the outcome of our primary ... the next POTUS could be determined by the vote that YOU cast in the Global Presidential Primary! No, really. We're not exaggerating. And ...

Finally, we have made it very easy for you to do, at both our Voting Centers and by Remote Voting. Sheer turnout , raw numbers, really does matter, and that's why we want you to vote in the Global Primary. Simply put, it's in your interest to do so.

Q: I want to vote in a Republicans Abroad Primary. Can you help me out?
A: No. The GOP does not have a primary for its members abroad. The Democrats Abroad Global Presidential Primary is the easiest and simplest opportunity for Americans living abroad to participate in the nominating process of either party. Besides, at this point, wouldn't you really rather be a Democrat? Join us at

 

www.democratsabroad.org/join

Q: The specific question I have hasn't been answered on this FAQ. What do I do?
A: Write to us at

 

[email protected]

 

with your question and we'll get back to you with an answer as soon as we can.

 




---
Casper Tolstrup on the Media Team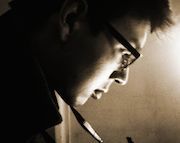 Casper Tolstrup is joining the media team to assist Stanley Hale with PR and communications. Casper is a Master's student at the Diplomatic Academy of Vienna. In 2014, he was the Deputy Campaign Manager on the Stanley Chang for Congress campaign in Hawaii after which he worked as the Digital Associate on the Michelle Nunn for Senate campaign in Georgia.

 






---
Profiles of DAA members
Matt Stevens, DAA Member-at-Large

 


This is the latest in a series of short pieces profiling DAA members to give an idea of the many kinds of people in DAA and what brought them to Austria.


Born in Dallas in 1975, Matt Stevens grew up on Lake Travis outside of Austin. He left Austin to attend college at the University of Missouri in Columbia, MO, where he studied journalism. After a restless four years at Mizzou and still lacking the credits to graduate, a couple classmates recommended he try a break on a kibbutz in Israel, so he went back to his hometown, Austin, to work and make a little money and flew to Israel for his first trip abroad (not counting road trips to Mexico during the summers).

Being in Israel in 1999, around Easter, was life-changing during such an active period in its democracy. Four years earlier, Yitzak Rabin had been assassinated; in 1999 Benjamin Netanyahu was in his first term as prime minster, running against Ehud Barak of the Labor Party. "There were young people in the streets campaigning for Ehud Barak and the night he won we were all very optimistic about the future at that time." says Matt.

At the kibbutz, he met a woman who persuaded him to move to Hamburg with her. There, he learned German and taught English to business executives and software developers. An SAP executive said he ought to finish his degree if he wanted to work at a company like SAP, so he moved back to Austin in July 2001. In 2003, he got a job in tech support, working at Apple Inc. as a system administrator and manager. Finally, while working full-time at Apple Inc., he got his Bachelor's in Business Administration from St. Edwards University in 2006.

Matt describes Austin as a city that's great for single young people. But when he asked himself where he wanted to settle down, raise a family, and grow old, the answer was not in a town that had no public transportation, 100+ degree summers, and terrible schools, (thanks, George W. Bush and the GOP.) So, after visiting Vienna for the second time in 2008, Matt quit Apple and accepted an offer to work for a small IT firm in Vienna in 2010.

He moved into his first apartment on Wiedner Hauptstrasse in the 5th district, due to a chance meeting in Austin with a woman who, after striking up a conversation with him after he left his sighthound Megan tied up outside of a grocery store, offered him her Vienna apartment for rent. His resolve was tested immediately upon his arrival in Vienna, when the hot water heater broke and the replacement took weeks to get installed. Then his company didn't have enough Mac-based clients and never seemed to want to pay on time. Lastly, getting into graduate school proved problematic without an acceptance letter from an equivalent program in the U.S. Matt eventually had to go back to Texas, apply for graduate school there, and only once he was accepted did he finally get into the graduate program at the Vienna University of Technology (TU Wien) to study business informatics.

He continued to work while at the TU, including a 6-month stint at SAP. Meanwhile, he met and fell in love with Denisa Lazarescu, another transplanted expat and graduate student from Bucharest, Romania. They have spent the last 3 years discovering southern and Eastern Europe together and are hoping to get in many more adventures while they can. The two were married in November 2015.

 




---
Member's Corner

Detecting the 2016 North Korean Nuclear Test


On the morning of January 6, North Korea conducted what it claimed to be an underground H-bomb test in violation of multiple UN Security Council Resolutions, one of a handful conducted worldwide since the Comprehensive Nuclear-Test-Ban Treaty (CTBT) opened for signature 20 years ago. U.S. Secretary of State John Kerry called this act "as reckless as it is dangerous." But how was this event detected and confirmed by the international community?

Dr. Lassina Zerbo, Executive Secretary of the Preparatory Commission of the Comprehensive Nuclear-Test-Ban Treaty Organization (CTBTO) explains how the CTBTO global network of monitoring stations and scientists relay near real-time information on possible nuclear tests that is critical for policymakers worldwide.

With introductory remarks by Ambassador Henry S. Ensher, Chargé d' affaires of the U.S. Mission to International Organizations in Vienna and Laura Rockwood, Executive Director of the Vienna Center for Disarmament and Non-Proliferation
Place: Amerika Haus - Friedrich-Schmidt-Platz 2, 1010 Vienna
Date: Monday, February 8, 2016
Time:6:30 p.m.  
To Attend Please Register: [email protected]

---
Links to other DA information

 


Democrats Abroad Austria:

 

democratsabroad.org/at

 


Democrats Abroad International:

 

democratsabroad.org

 


The Democratic Party:

 

democrats.org

 


Register to vote from abroad:

 

votefromabroad.org

 


Democrats Abroad Austria on Facebook
---
Contact
[email protected]
By post, write to: 
Democrats Abroad Austria
c/o Robert Muller
Postfach 45
A-1042 Wien
Tel: +43 676 783 3858



Do you like this post?