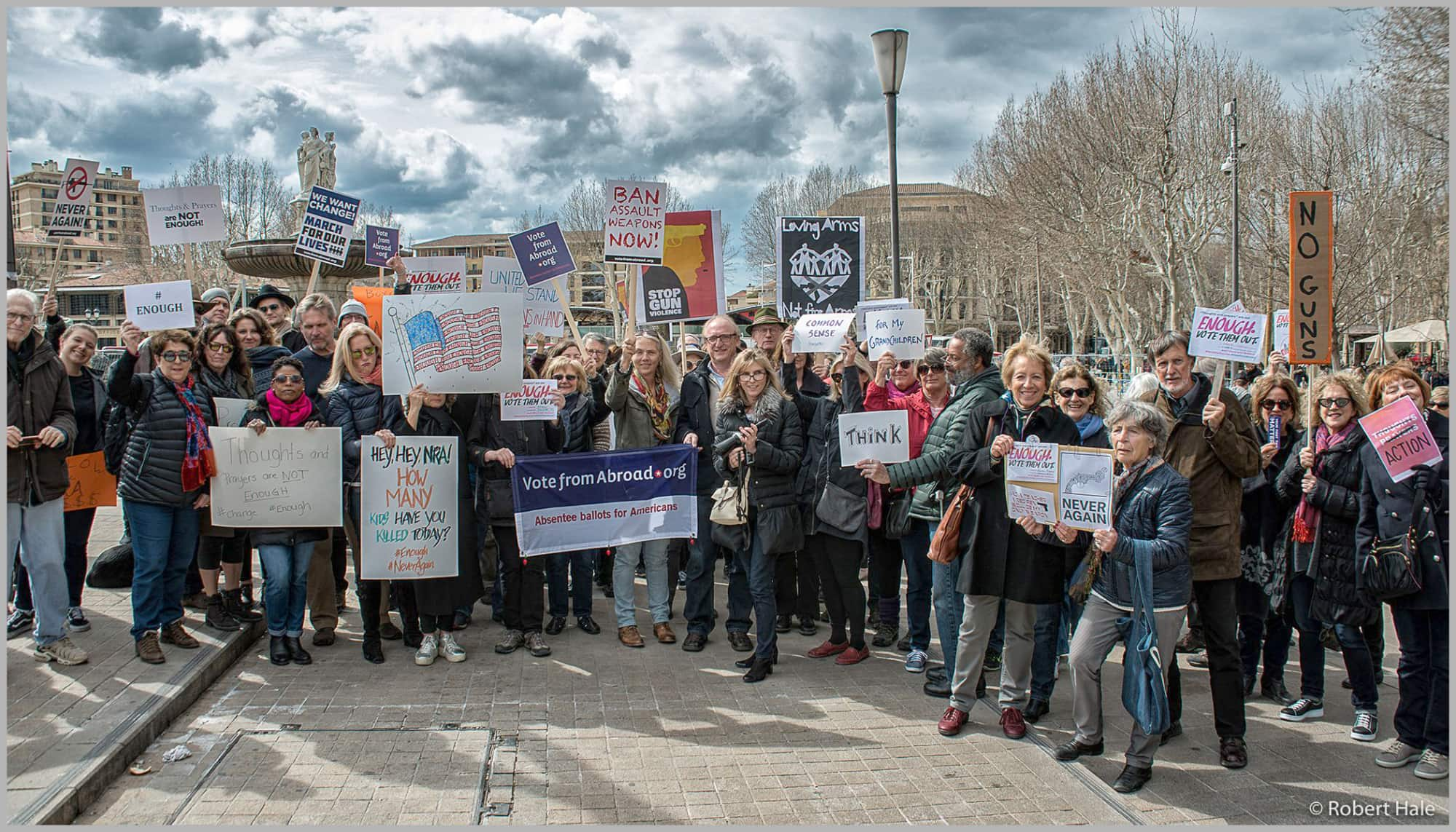 March For Our Lives hit the streets of Aix-en-Provence with more than a hundred people marching to support the students. We filled the streets with music (including Lin Manuel Miranda's latest "Found/Tonight" that he wrote just for this event) and anti-NRA chants, turning heads and drawing people out of their homes and shops as we wound our way to the Rally Square.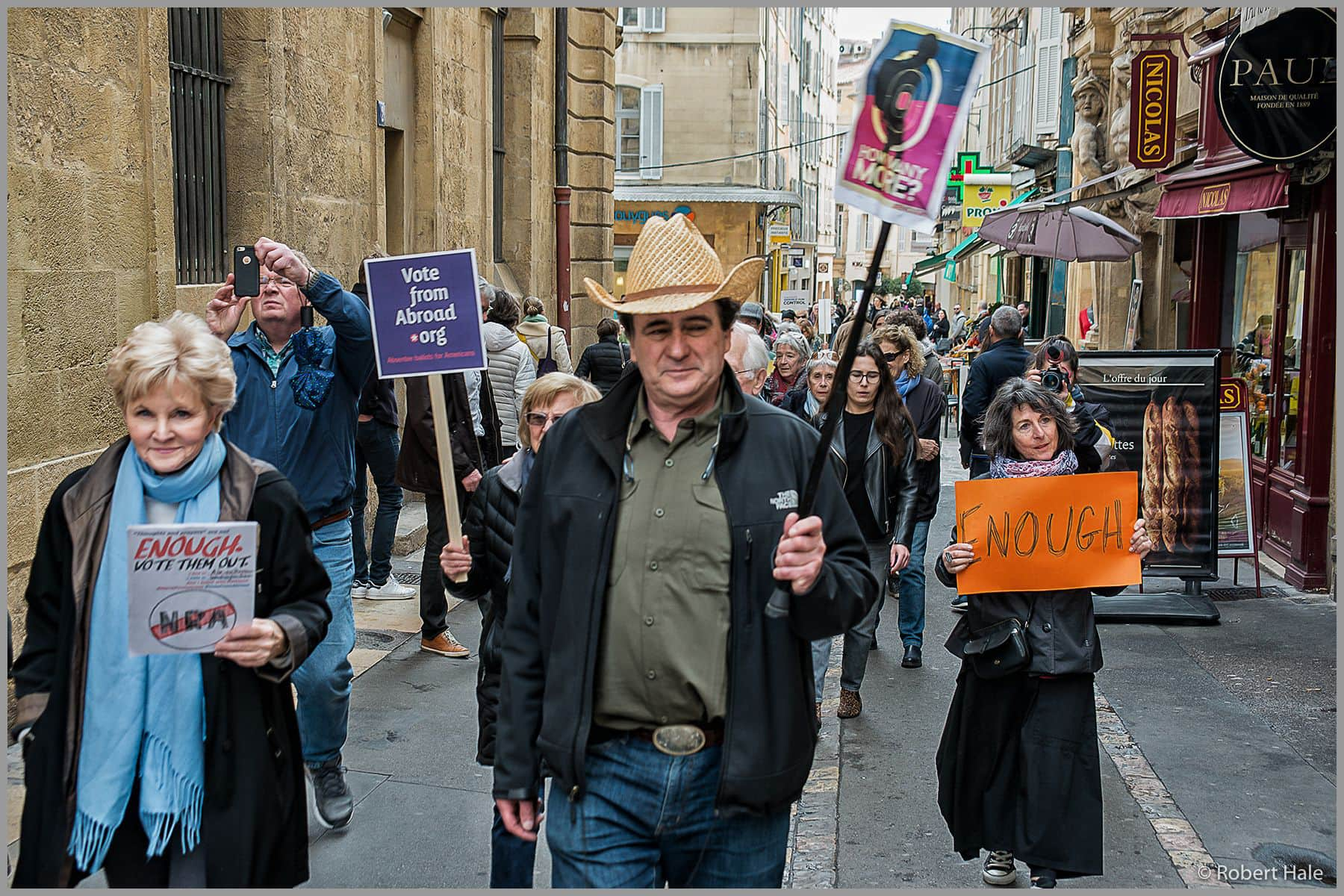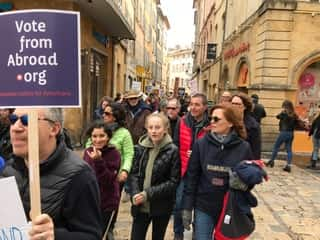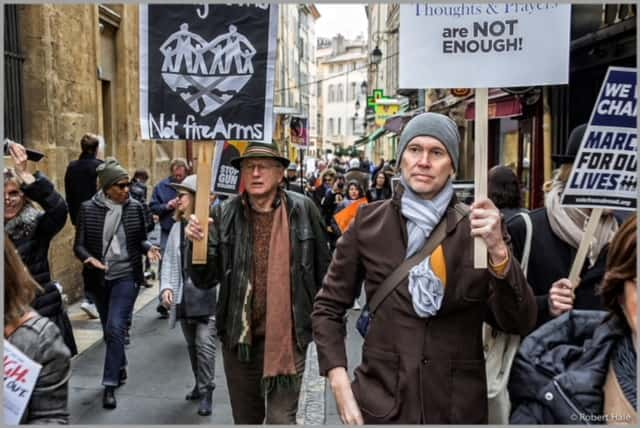 Many thanks to Robert Hale for his excellent photos!
Psychology Professor James A. Shepperd from the University of Florida joined us to say a few words at the end-of-march rally, encouraging us to vote, and to contact our representatives. 
The words of survivor/activist Sarah Chadwick inspired our march as we set out:
"NEVER AGAIN should a child be afraid to go to school. NEVER AGAIN should students have to protest for their lives. NEVER AGAIN should an innocent life be taken while trying to gain an education. NEVER AGAIN should I feel guilty to be alive because Peter, Carmen, Scott, Feiss, Hickson, Meadow, Jamie, Alyssa, Joaquin, Helena, Nick, Alana, Cara, Martin, Luke, Gina and Alex are not. That is why we have organized this revolution. For them. A revolution created by students, for students."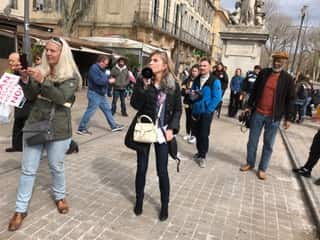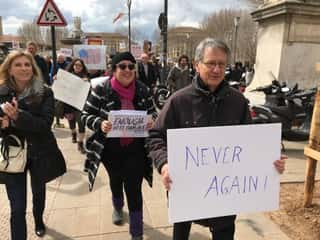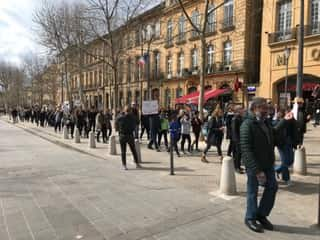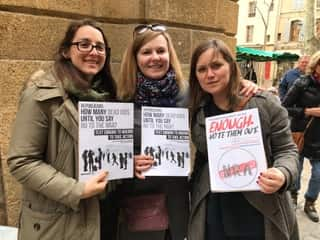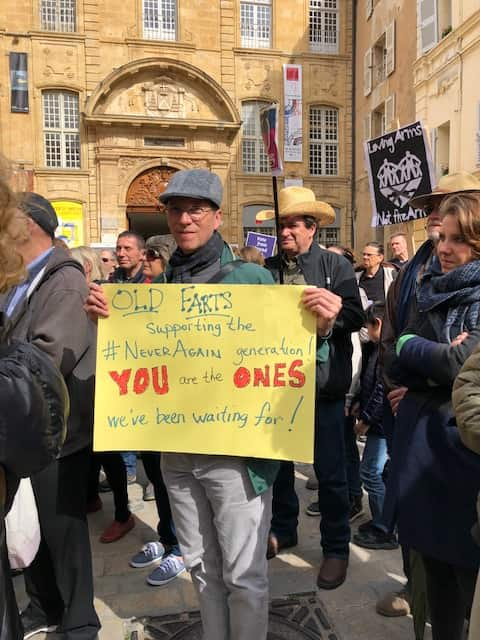 BRAVO and THANKS to all the people from all over the region who turned up, including from Arles, Avignon and as far away as Nice! It was a tremendous event thanks to every ONE of you.