Professor Marjorie Spruill spoke last night at the Institute for American Studies to a rapt audience of students, teachers and members of our chapter.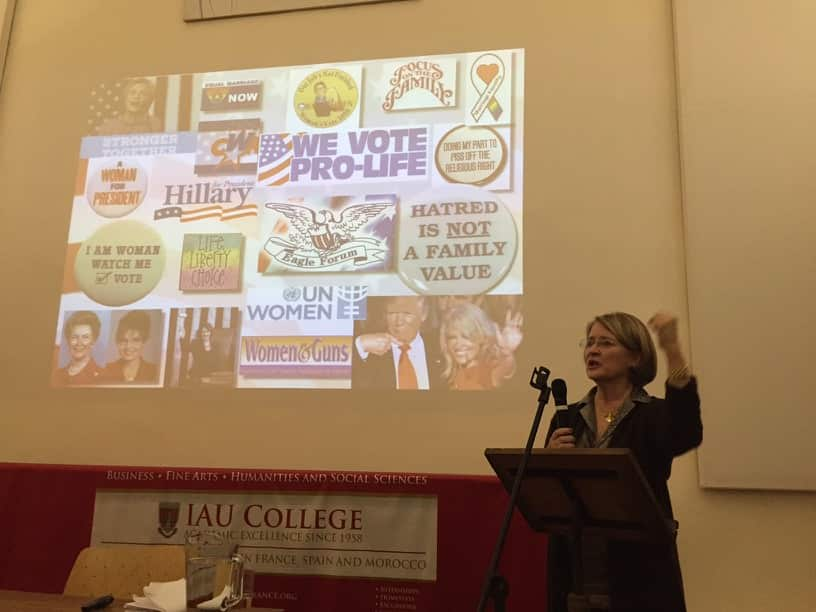 Marjorie Spruill: "We shall go forth."
She brilliantly showed us where a source of our deeply divided nation can be found by taking us step by step through the history of the women's movement. Members of the audience included former Minister Counselor in the US Foreign Service, Philip Breeden, who helped organize the event, Aurélie Delaissez-Forstall who takes care of Public Affairs at the US Consul General in Marseille, and the directors of several study abroad institutions in town such as Wellesley and CSU. 

Dr. Spruill's husband, historian Don Doyle, and some of the the crowd.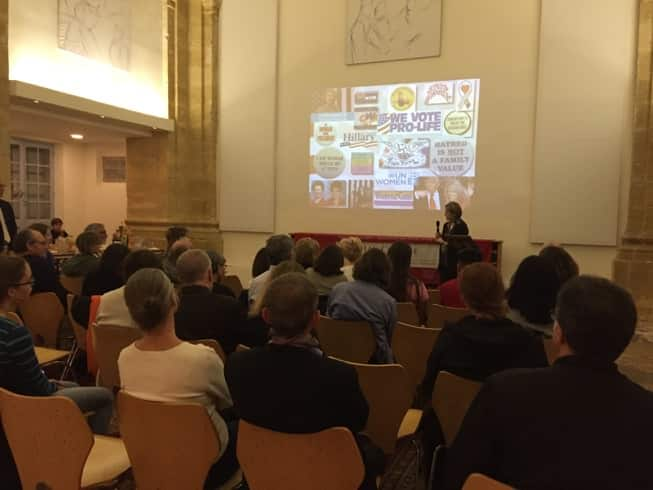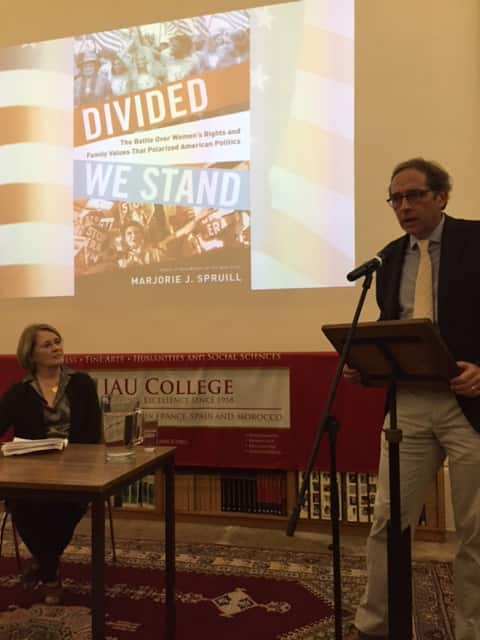 Dean of IAU Leigh Smith introduces Marjorie Spruill.
Do you like this post?