Black History Month kicked off on February 8th at Toukoul Cafe in Brussels, with an inspiring program of readings, song, and a few rounds of Black History Bingo, complete with prizes.  We met new friends, registered new voters, and learned more about a part of our history that most of us never really learned, whether here in Belgium or back in the States.  But thanks to DAB volunteers, Robin Lofton & Sandra Keegan, we inaugurated what we hope will become an annual Lunch, and we prompted even more spontaneous get-togethers around the theme of Black History.  The following week, members gathered to see the film "Just Mercy" at UGC DeBrouckère in Brussels; other are planning to attend the premieres of "Queen & Slim" and "Harriet", and many will  hear DAB member, Dorrie Wilson, moderate a Writer's Panel ahead of the March 1st showing of the documentary on acclaimed writer, Toni Morrison, "The Pieces I Am" (tickets still available here - http://www.bozar.be/en/activities/163357-toni-morrison-the-pieces-i-am).

We'd really like our attention to Black History and the African-American experience to go beyond the month of February, so if you can help organize an event in the coming months, please get in touch!
DAB member, James Chizungu, reads from James Ellison's "Invisible Man"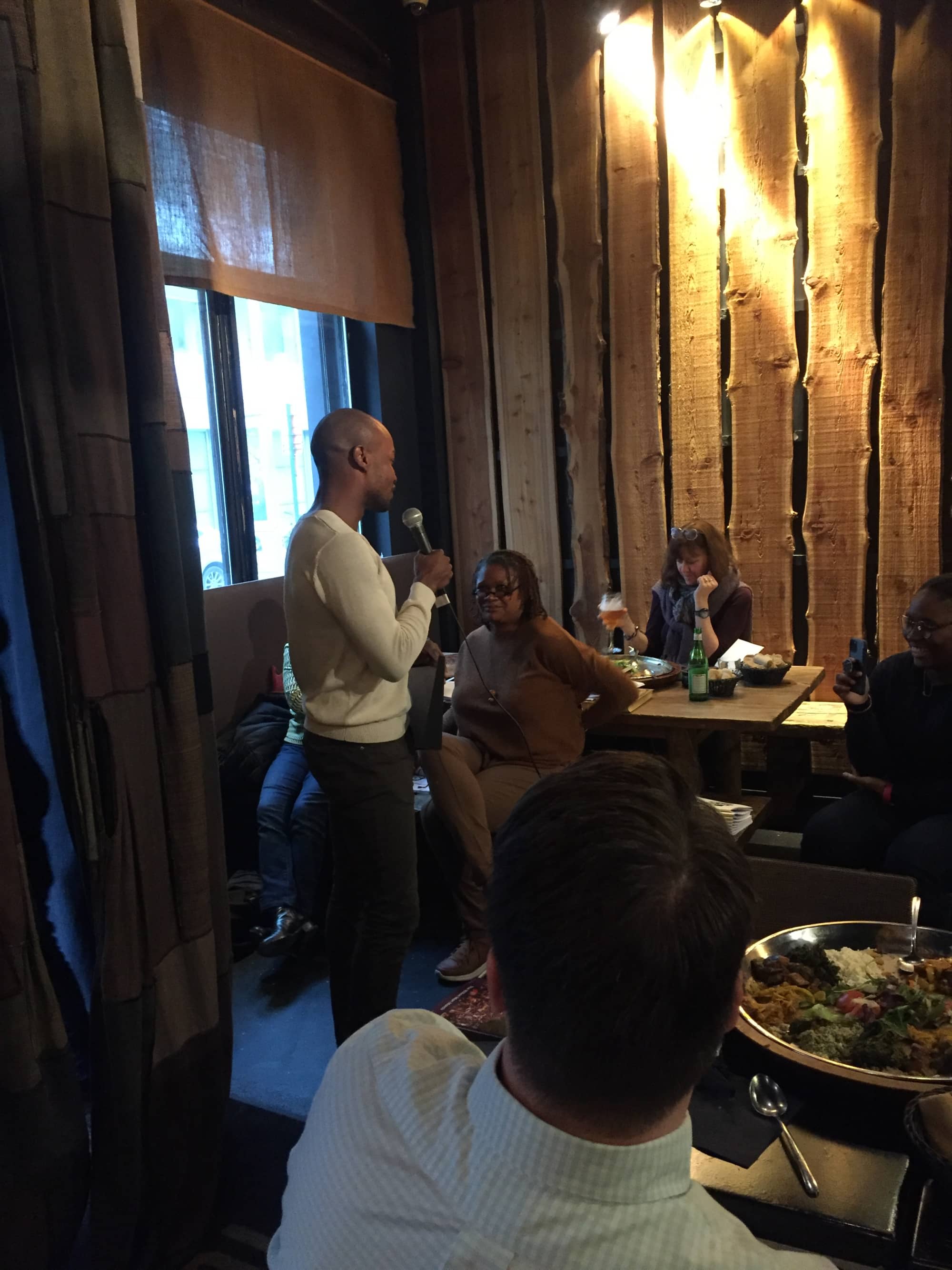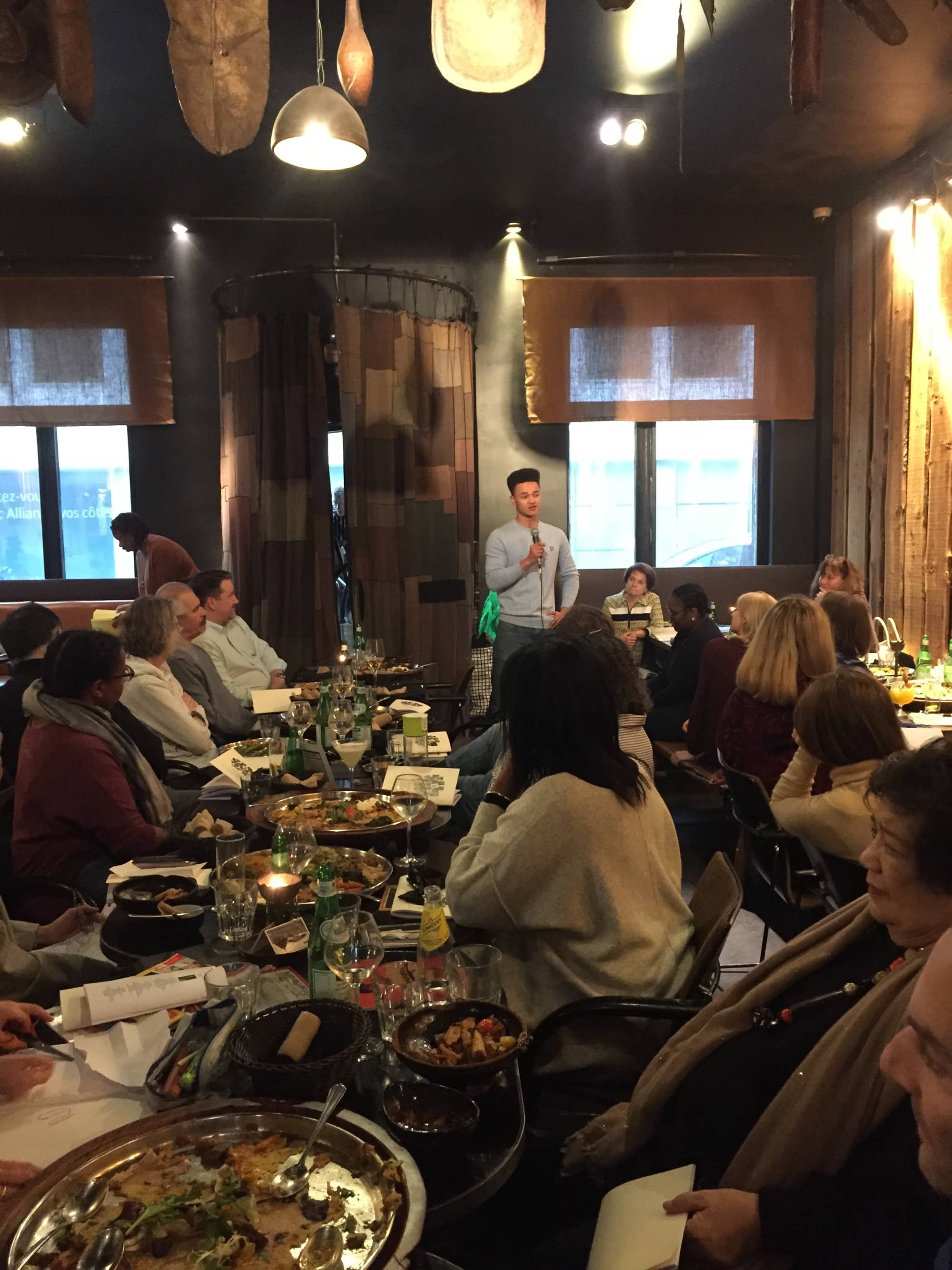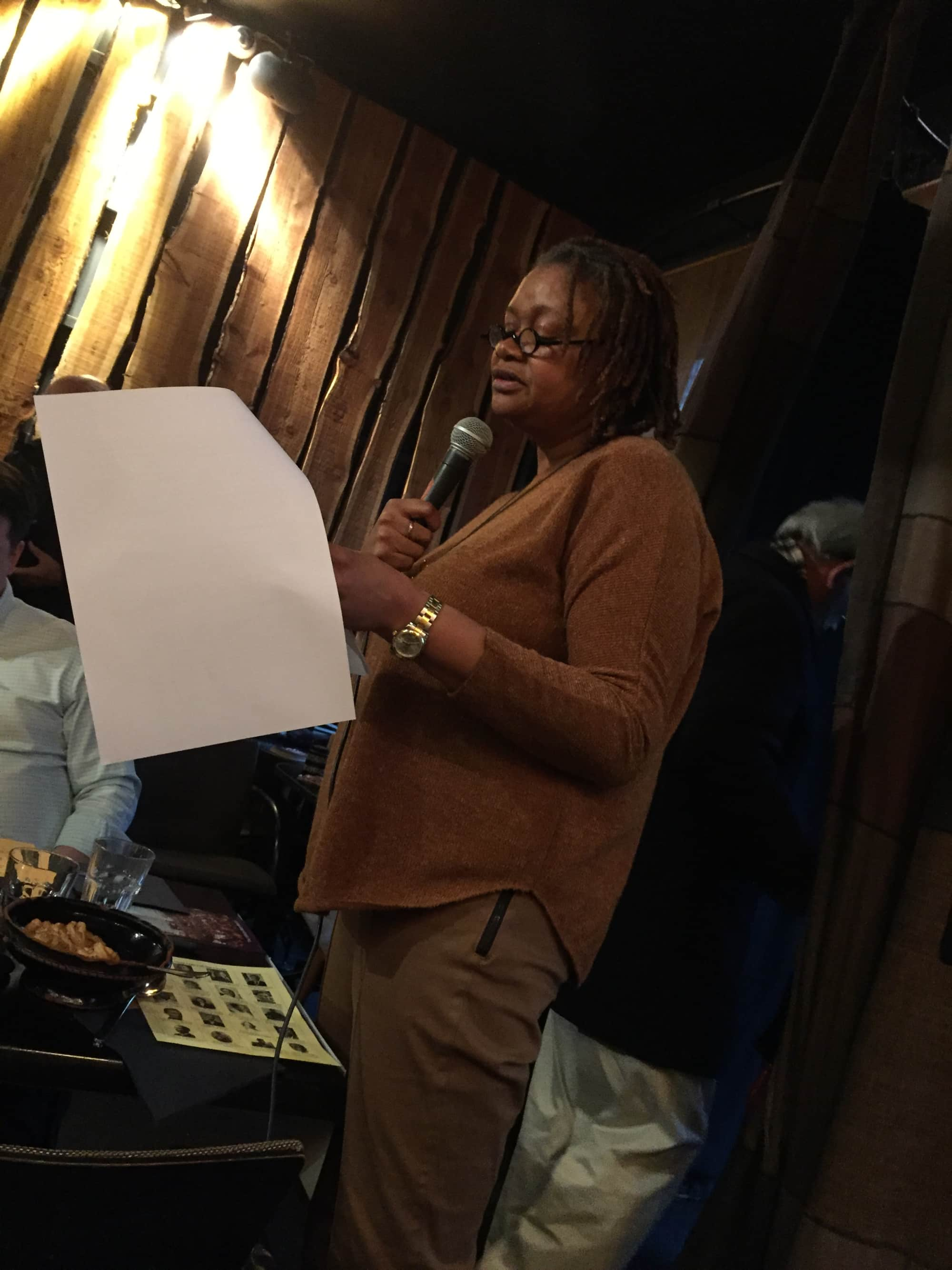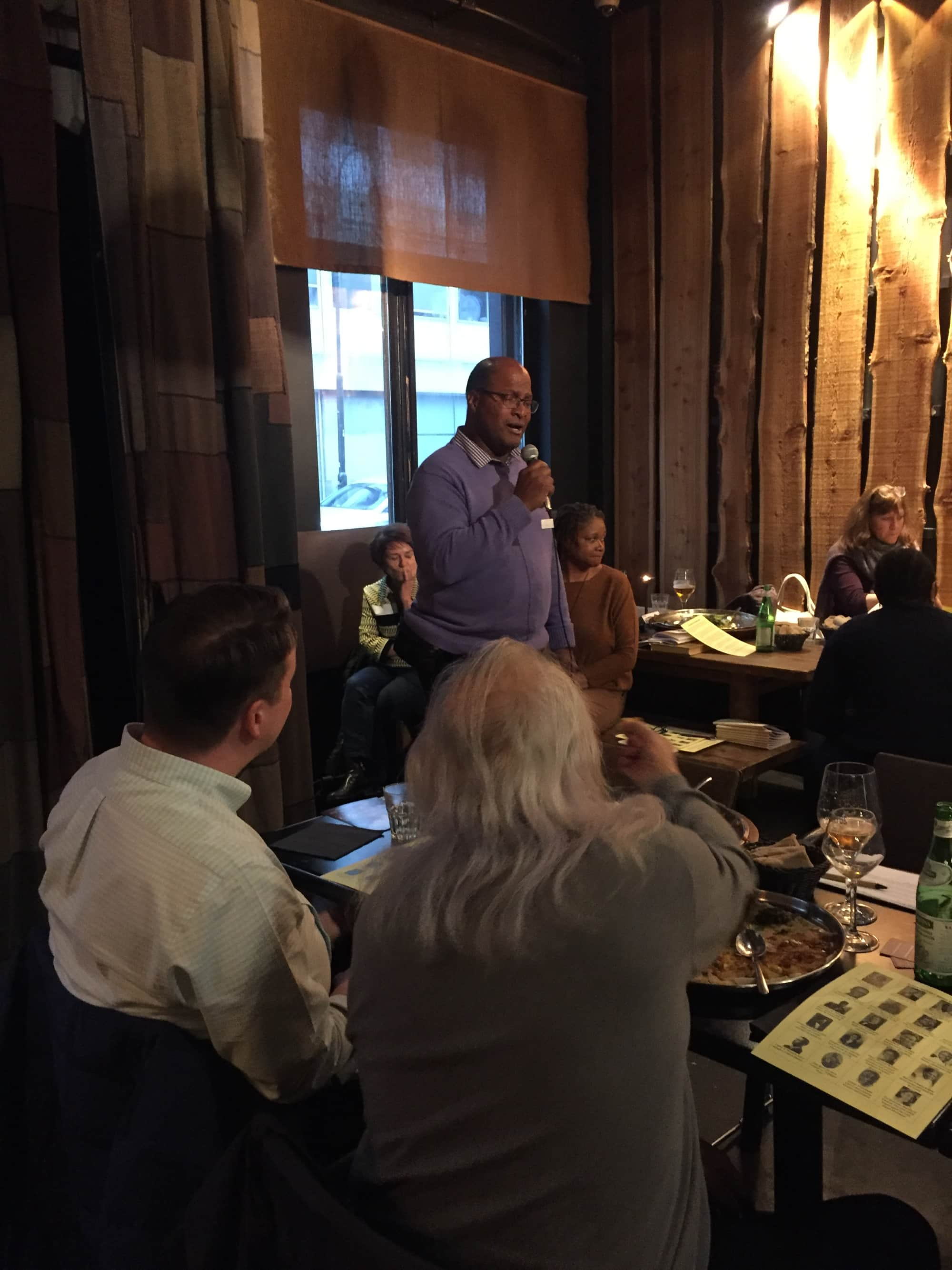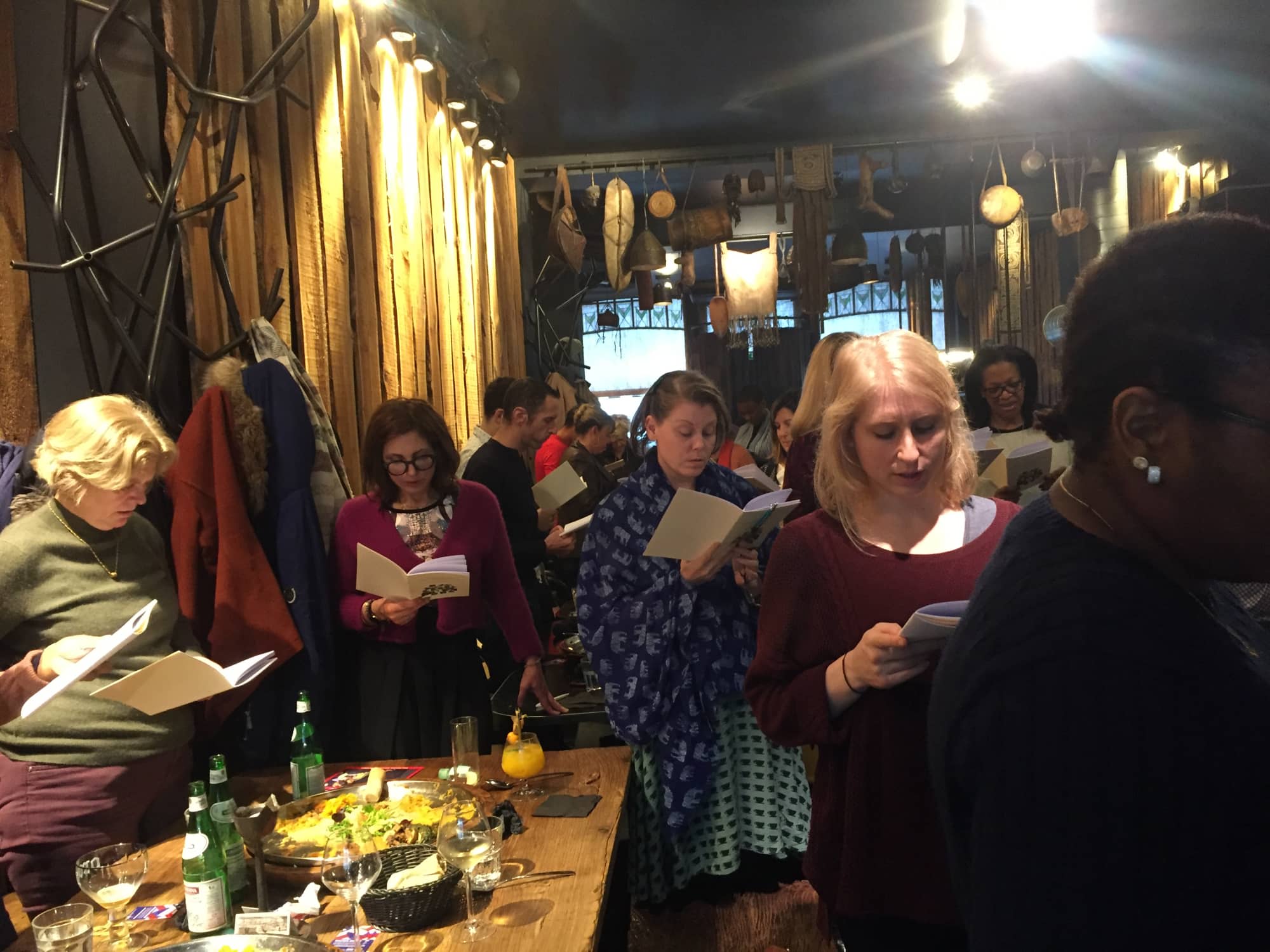 Do you like this post?