The nominations period for the Toulouse Chapter Leadership Elections has now closed. The candidates for Toulouse Chapter Leadership are listed below.

All members of Democrats Abroad France Toulouse Chapter may vote in the Toulouse Chapter Leadership elections. Due to restrictions imposed by the Coronavirus, all voting will take place on line March 1-6. Toulouse chapter members will be sent a link to their ballots by subsequent email.
Election results will be announced at the DA Toulouse Chapter Annual General Meeting on March 7th at 5 p.m., which will be held via Zoom.
New members are welcome; to join Democrats Abroad, go to https://www.democratsabroad.org/join You must be a U.S. citizen living overseas and at least 18 years old at the time of the next federal election.


Scott Stroud for Toulouse Chapter Chair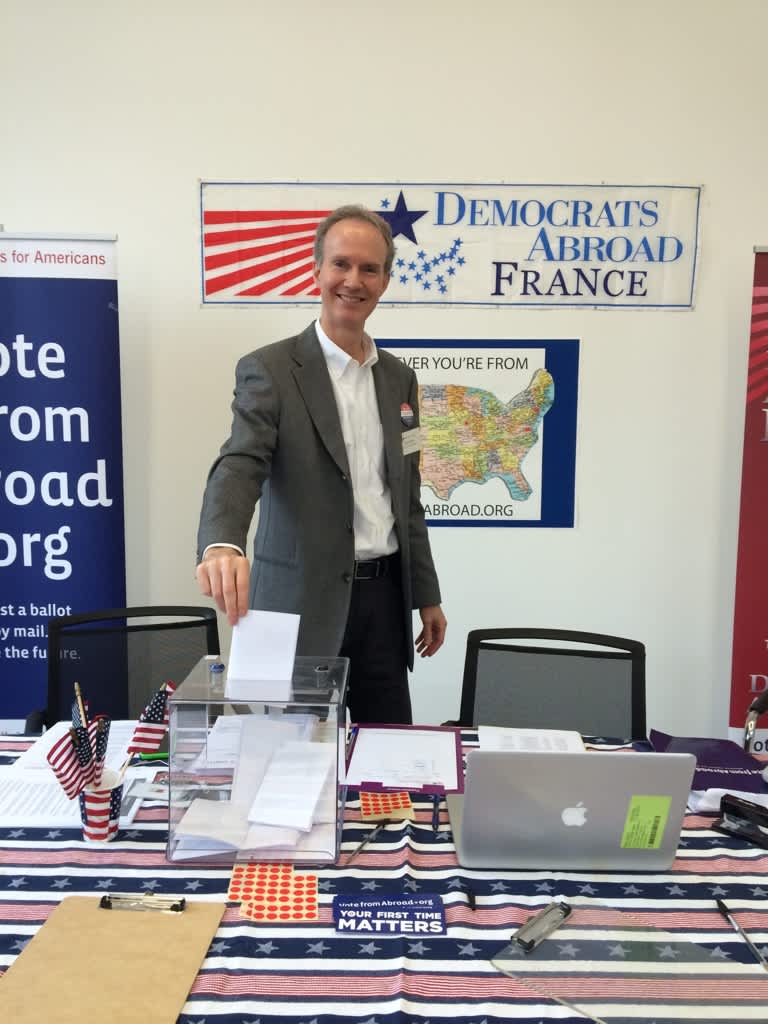 Scott Stroud, native of Nashville, Tennessee, has been in the Toulouse area for over 33 years, arriving on a Fulbright scholarship in 1987.
Employed at the Ecole Nationale de l'Aviation Civile since 2005, he is the father of two adult Franco-Americans. Scott first joined the Democrats Abroad Toulouse Executive Committee in 2007, has occupied various positions on the ExCom over the years and is running for a second term as Chair this year.
He has helped organize fundraising events at the local and national levels, cultural events such as film outings and demonstrations like the chapter's last Martin Luther King event. He has participated actively in Get Out the Vote activities such as phone banking.
Scott is part of the DA France Media Team and has had the opportunity to engage with the local press to explain where DA stands on the issues. As he said in an interview just after Trump supporters invaded the Capitol in Washington, "Democracy is fragile. We can never take it for granted."
On the DA France level Scott has been a national voting representative, which means participating in Democrats Abroad international meetings. He hopes to be elected to that position again this year, to help plan how Democrats can best win the mid-term elections in 2022.
Vanessa Camacho for Toulouse Chapter Chair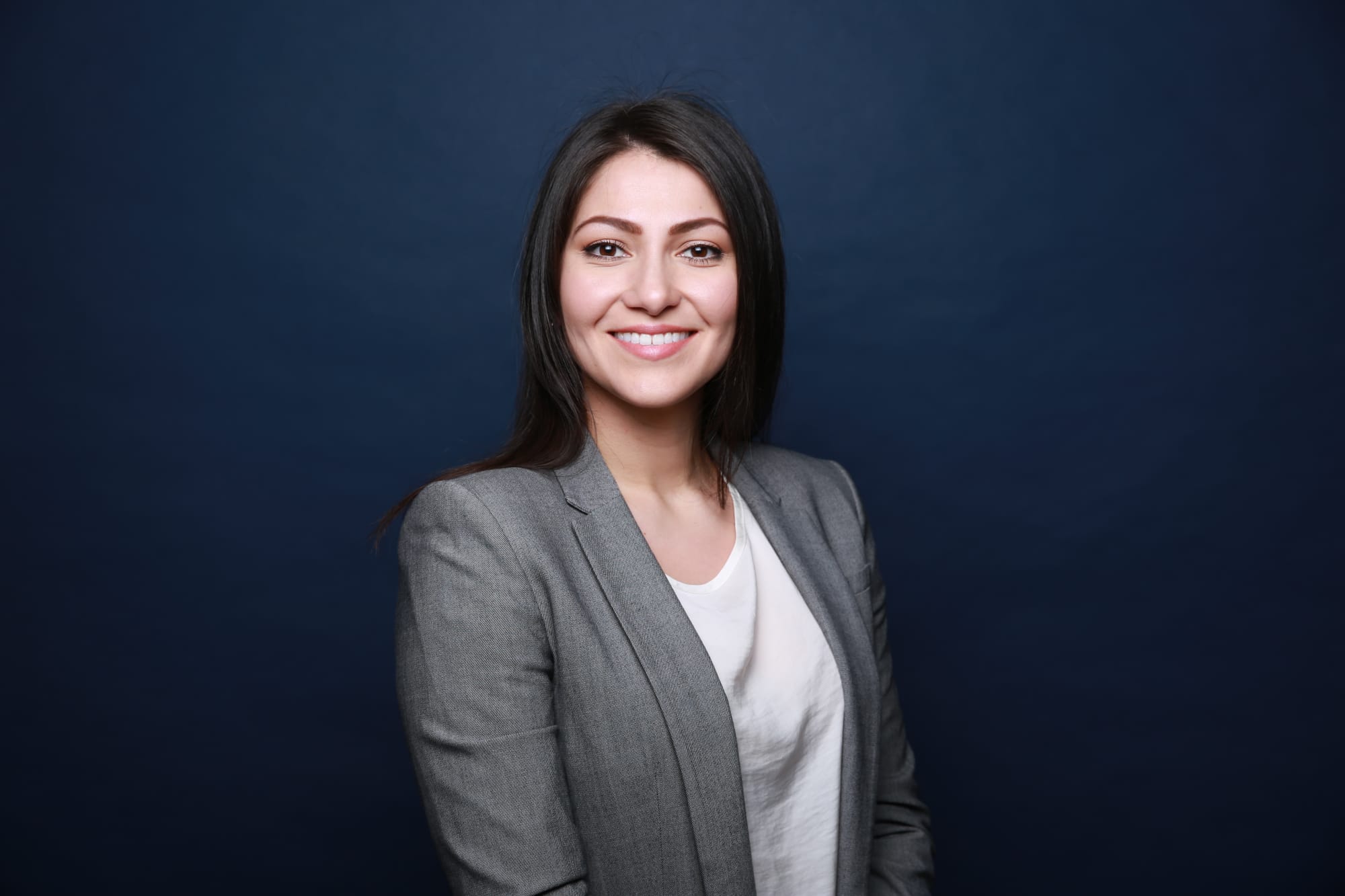 My name is Vanessa Camacho, and I am a proud Democrat from New York City living in Toulouse's City Center. I have been living in France for five years and have recently graduated with an Executive MBA in Finance and Management from La Sorbonne. I have been faithfully engaged in American politics since well before the Trump era, and have participated in smaller online communities, assisting Expats during voting registration, and encouraging the leverage of local representative relations to further important public agendas back home.

As a general account executive and manager for the last ten years, I have strong organization skills, an ability to effectively multitask, and a passion for impactful communication through online platforms and networking. I am confident my professional experience and my affinity for working with people, particularly in a position such as Chapter Chair in which responsibility and commitment to maintaining and strengthening the Democrats Abroad community are of utmost importance, make me the ideal candidate for this position. Additionally, I have a global understanding of event organization, grassroots outreach initiatives, and communication strategies which I believe will prove to be indispensable and effective for the chapter.

It would be an honor to represent such an important aspect of our democracy abroad, and I sincerely look forward to the opportunity to join your team ! 
Gina Granelli for Toulouse Chapter Vice Chair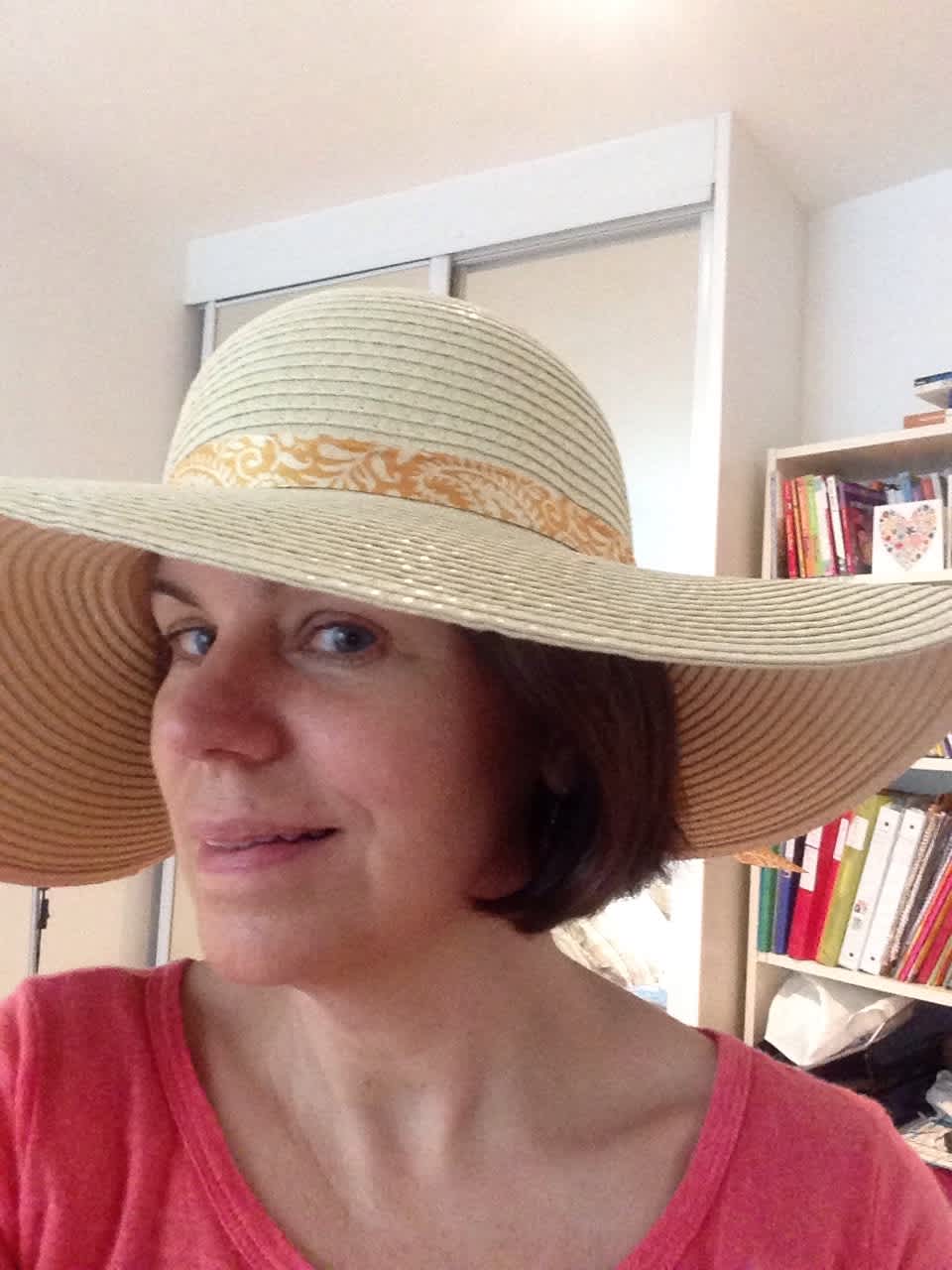 I would be honored to serve DA Toulouse again in the role of Vice Chair. I grew up a Democrat in historically Republican Levittown, NY, and graduated from Bryn Mawr College with a BA in Political Science and from the University of Maryland with a Masters in Education. 
A New York voter with dual US-French citizenship, I have been living with my family and teaching English in Toulouse's public schools since 2002. In the course of my past terms on the DA Toulouse Executive Committee as Member-At-Large and Vice Chair, I have been active in voter registration, media outreach, communication with members, and the organization of events such as our 2014 fundraiser, the Toulouse Women's March in 2017, Martin Luther King Day celebrations, Global Primaries in 2008, 2012 and 2016, and Election Night events in 2008, 2012 and 2016. 
After four years of "American carnage," there is hope in the form of the new Democratic administration. Yet the U.S. faces urgent simultaneous challenges: We must heal, strengthen and protect not only our bodies, but our relationships to one another, our democratic institutions, our commitment to economic and social justice, and our planet. 
I am ready to do my part.
Alejandra Roman for Toulouse Chapter Secretary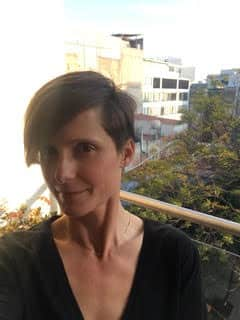 I was born and raised in Miami, Florida. I am currently 37 years old. I graduated from Boston University in 2006 with a double B.A. in Environmental Policy and Analysis and in Hispanic Language and Literature. In 2009 I graduated from an MSc program in Environmental Science, Policy and Management from Central European University and Manchester University.
Aside from being passionate about environmental causes, I am an avid equestrian and a diehard animal lover.
I joined Democrats Abroad Mexico City Chapter in 2018 because I realized that America's democracy was in jeopardy and one had to do more than just vote. I realized the importance of educating and empowering American citizens abroad to get involved in American politics. I joined the Executive Committee as the membership chair. I worked with an amazing team of volunteers who orchestrated a comprehensive GOTV campaign, in the midst of the Covid pandemic.
I moved to Toulouse in November 2020. I am running for Secretary because I would like to continue an active role with Democrats Abroad. I believe my previous experience volunteering with DA Mexico City will be beneficial for my potential role as Secretary.
Rebecca White Bordonado for Toulouse Chapter Treasurer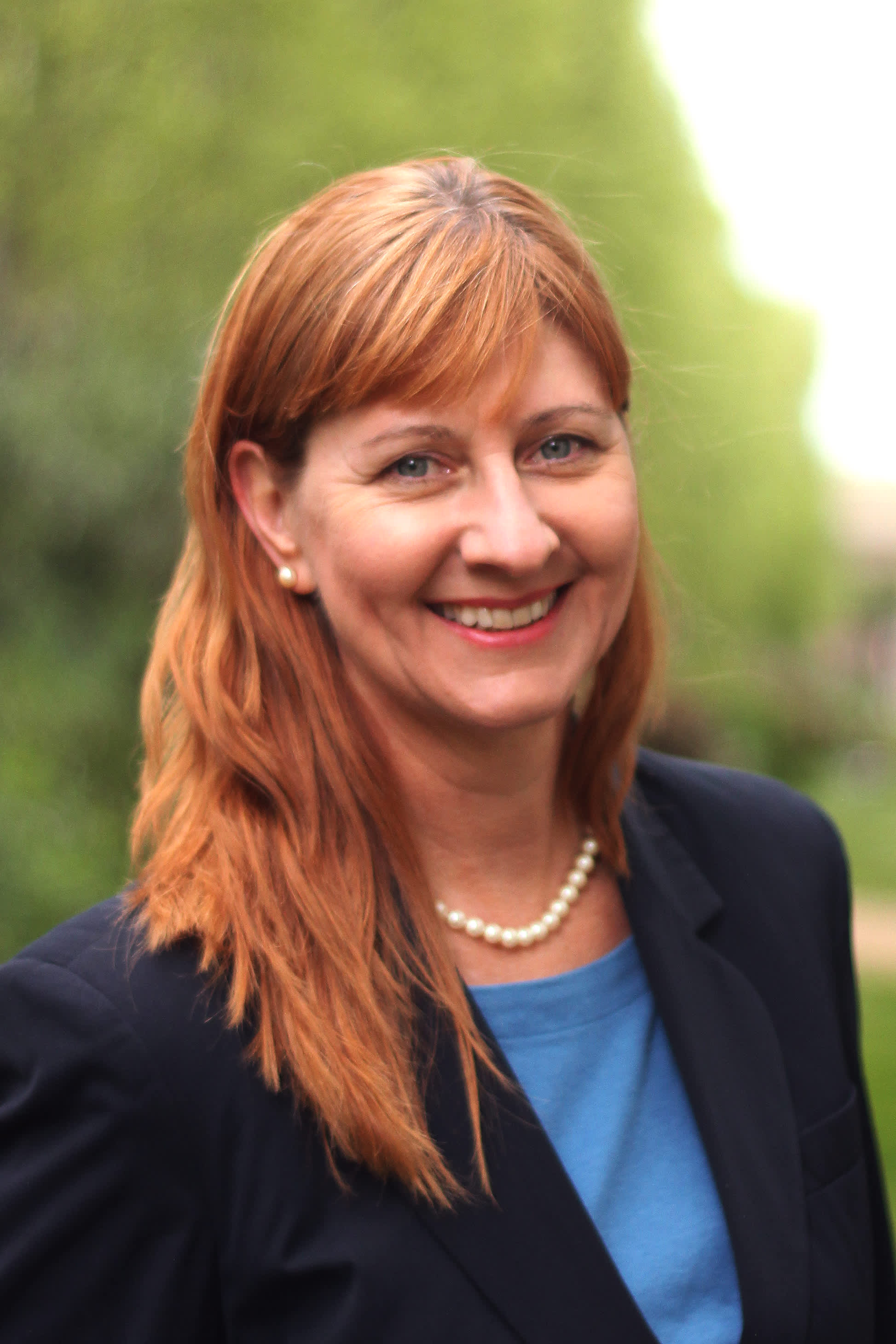 I was born in Los Angeles but grew up in the North East and call the Catskill mountains of New York "home". I have a degree in electrical engineering from the University of Wyoming, and after working for Texas Instruments in Dallas, Zilog in Boise ID and Motorola in Phoenix AZ, I moved to Tournefeuille in June 2000 as a manager with Motorola.
In 2005 I became a business owner, operating two Curves fitness centers for women in Colomiers and Beauzelle. From 2014 to 2020 I provided training in Quality for Airbus as a part-time consultant for AirBusiness Academy, and since 2016 am a licensed real estate negotiator for Valimmo in Toulouse Lardenne. In December I completed a TEFL certification to teach English as a foreign language and look forward to ramping up this activity as I move towards retirement.
My husband Bernard is an engineer born in Toulouse, and our son John who was raised here is now a software applications engineer in Washington DC. I'm a Maricopa County, Arizona voter and an active member of DA Toulouse since 2004 serving as membership secretary, Member-at-Large and Treasurer in the past.
Participating in DA allows me to meet Americans with similar values, work with them to elect Democrats, and have a voice in promoting progressive legislation.
Maria Clemow for Toulouse Chapter Member-At-Large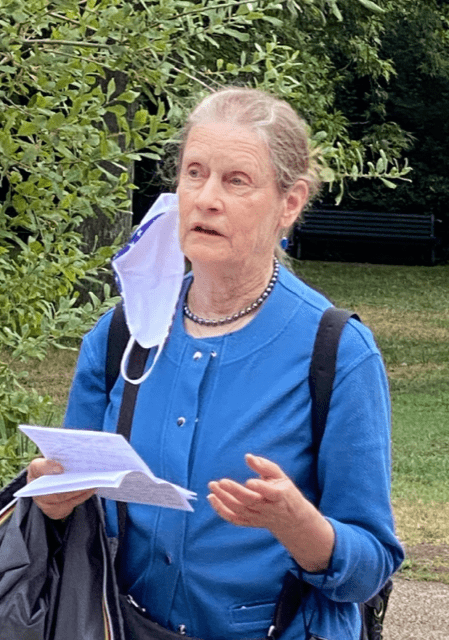 I was born in Washington D.C. but spent much of my childhood in Ireland.  I returned to the US for high school and college and registered as a Democrat when eligible to vote in 1964.  I joined the Civil Rights March in August 1963 and had the privilege of hearing Martin Luther King Jr.'s famous speech.  After graduating from Bryn Mawr College, I returned to Ireland to do a post-graduate degree in history and literature and then moved to Paris.
In the 1970s my husband and I, with a small group, set up a commune in Wales to develop alternative technologies and lifestyle. In 1978, we returned to France and settled in the Gers, where our son was born. We restored an old farmhouse where I still live.
I joined Democrats Abroad Toulouse in 2003, was Executive Committee Member-at-Large from 2009 to 2011, Vice-Chair from 2011 to 2013 and have been a Member-at-Large since then. 
I would like to continue to contribute in any way I can, to help move things in the more positive and hopeful direction that has started with the election of Biden and Harris, so I am running again for Member-at-Large.
Beatrice Monthioux for Toulouse Chapter Member-At-Large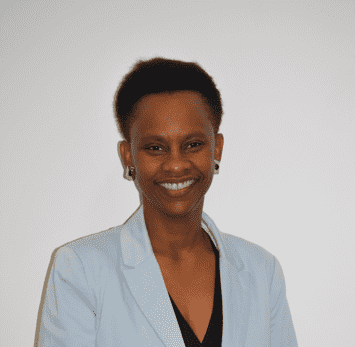 I am a Senior Consultant and Faculty member at AirBusiness Academy, an institution specializing in innovative, collaborative, and learning solutions for the aviation and aerospace industry worldwide. I specialize on topics related to Quality Management Systems, Quality standards and Continuous Improvement.
A graduate of the University of Virginia (MS Chemical Engineer) and the University of Delaware (MBA) my career began over thirty years ago with DuPont de Nemours where I held various roles as Consultant-Quality, ISO Management Representative, and Research and Development Engineer.
I grew up in Haiti and moved to Rhode Island in my teens. I would later move up and down the East coast from Upstate New York to Virginia and finally settled in Delaware.
I came to Toulouse 21 years ago to be reunited with my French husband Marc whose laboratory had just relocated in the city. I vote in Delaware and am the mother of Julius, an USAF ROTC and University senior at Notre Dame in Indiana and Charles in his second year at University in the UK.
I look forward to volunteering for Democrat Abroad. As a member for many years, DAF has provided me useful information and always been a reliable resource. It can be a precious lifeline for Americans in the community especially for those who are isolated geographically. Amid a pandemic and profound societal changes our sense of community is heightened, and the need for democracy has never been greater. I would like to support DAF outreach efforts.
Neil Stroud for Toulouse Chapter Member-At-Large
I am a US citizen resident in the Aude and a life-long Democrat. By way of background, I am a former Government attorney, working for almost a decade as Assistant Counsel for the US Environmental Protection Agency, and over 13 years with the Navy General Counsel's Office. I served as an Army Judge Advocate for four years in Germany and the Netherlands.
I am a graduate with Highest Honors from the University of North Carolina at Chapel Hill, and the UNC School of Law. I have experience in working with civic and religious organizations.
Prior to moving to France, I served as the Chair of the Trustee committee of Duke Memorial United Methodist Church, as since arriving I have served as President and board member of the English Speaking Christian Fellowship. With ESCF, I planned and conducted fund raisers and community outreach.
Prior to the arrival of COVID, we conducted monthly quiz nights, planned meals for members and locals, and wine tasting. My French language skills remain a work in progress, I work daily with computer applications to improve my French.
I use MS Word most often for document production, TurboTax for my personal taxes, and other mainstream computer applications. If I can assist Democrats Abroad in any way I am willing to serve. It is vitally important that we build on the success of the last election, increase the Democrats in the House and Senate, and retain the White House. Our country may not survive another Trump presidency, and I fear the timidity of Senate Republican will refrain from banning him from further office.
Suzette Tanis-Plant for Toulouse Chapter Member-At-Large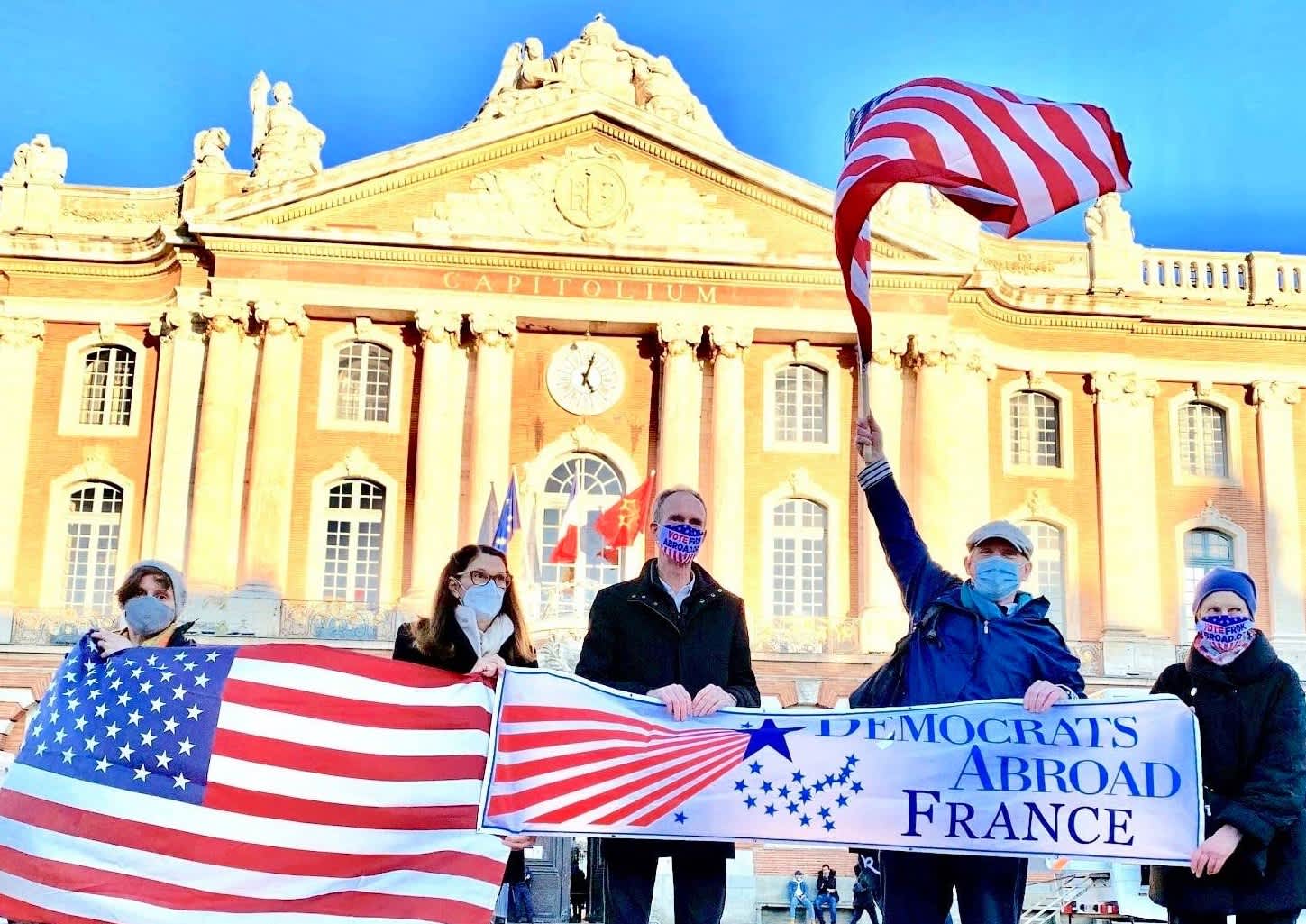 (Suzette, second from the left)
An American with French roots, I come from a family strongly committed to Democratic Party values. I grew up on the East Coast, and my voting address is in Albany, New York. Since 1976 I have lived in France, and since 2016 I have lived in Toulouse.
The 2016 presidential election drove me to participate in party-based action. In 2017 I was elected to the Executive Committee of Democrats Abroad-Toulouse as a member-at-large. I was re-elected to that position in 2019.
Over the last four years I have participated in big and small ways. I organized in one way or another demonstrations (The Women's March, the March for the Environment, the public outcry for Keeping Families Together, and more recently the Covid 19 vigil). I have disseminated DA Toulouse messages by radio and TV news programs. I helped set up activities such as the conferences of invited guests.
For the Biden-Harris elections I wrote hundreds of postcards to encourage people to vote. I have attended almost all the Executive Committee meetings during this time period and thereby have participated in party decision making.
Being a member-at-large fits well my availability as there are periods of time when I traveling to the States where many family members live. As a renewed member-at-large of Democrats Abroad Toulouse I would continue in much the same way as in the last four years, helping the Democratic Party transform its objectives into lived experiences.
I am the wife of a Frenchman, the mother of two French-American sons, and a grandmother twice over. A third little one will be arriving in the family circle in late March.
Judith Winchester-Ware for Toulouse Chapter Member-At-Large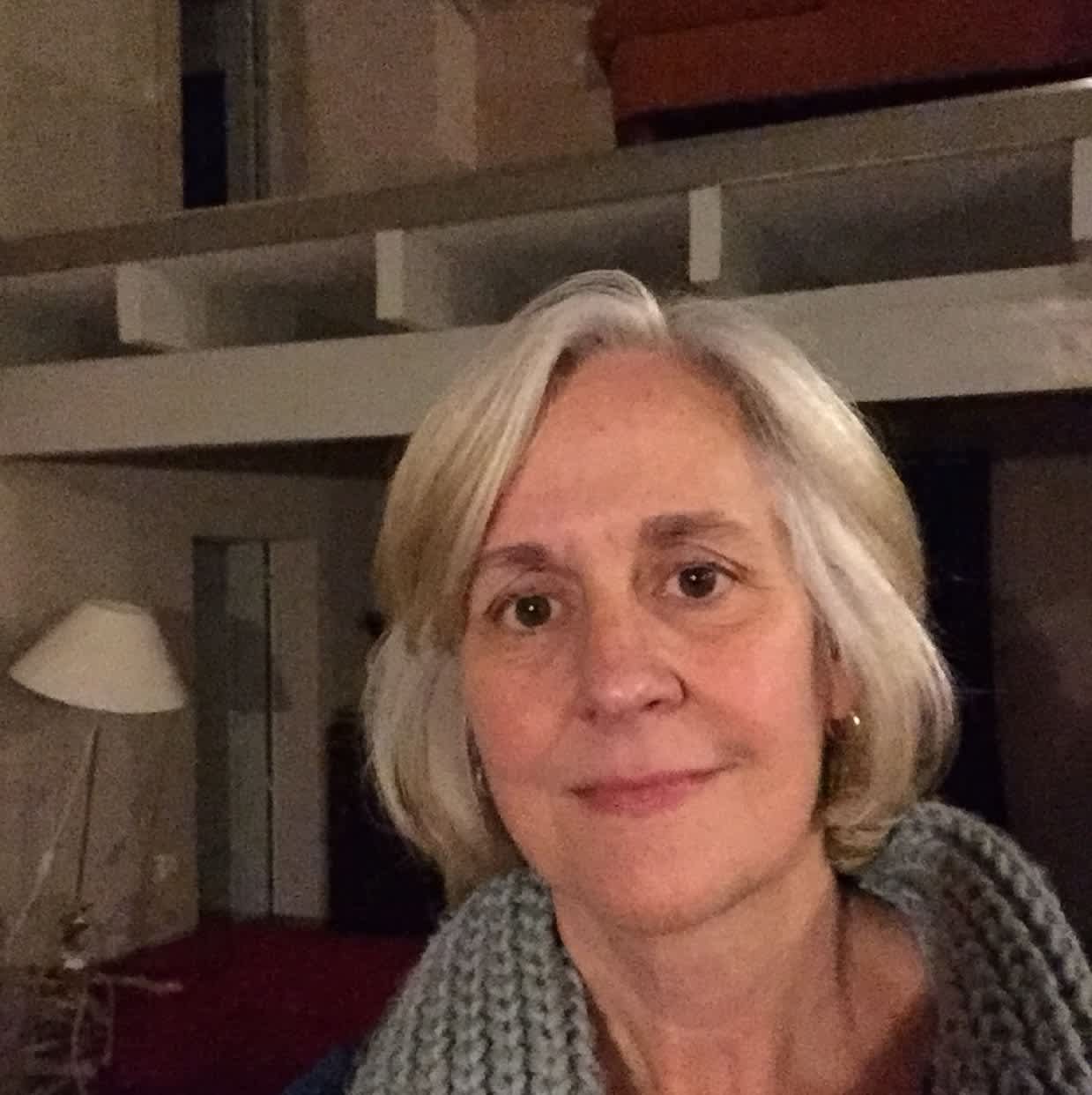 Years of living abroad in both France and Germany have provided me with ongoing opportunities to compare political and social systems, to learn from their complexities, and to shape my vision of a healthy society.
Originally from Dallas, Texas, I graduated from the University of Tennessee with a major in creative writing. Following a Master's in Linguistics from Strasbourg University, I returned to the States and continued my graduate studies in French and Comparative Literature at Indiana University, Bloomington.
In Toulouse since 2004, I taught English as a language coach at Airbus for 4 years before taking the CAPES exam. I now work as a full-time English instructor at Lycée Saliège, Balma.
As a member of DA Toulouse, I am proud of the beneficial impact our organization has had on these most recent elections, and I look forward to participating in further contributions we can make to politics at home.
Inspired by our group's sense of responsibility, broad-mindedness and inclusiveness, I am committed to continue doing my small part as a member-at-large.
I vote in Michigan.
Do you like this post?