On Friday, February 28th, there will be a Selfies y Sangria for Warren event from 6p-9p at La Valentina, Calle Pelayo, 26 (Metro: Chueca).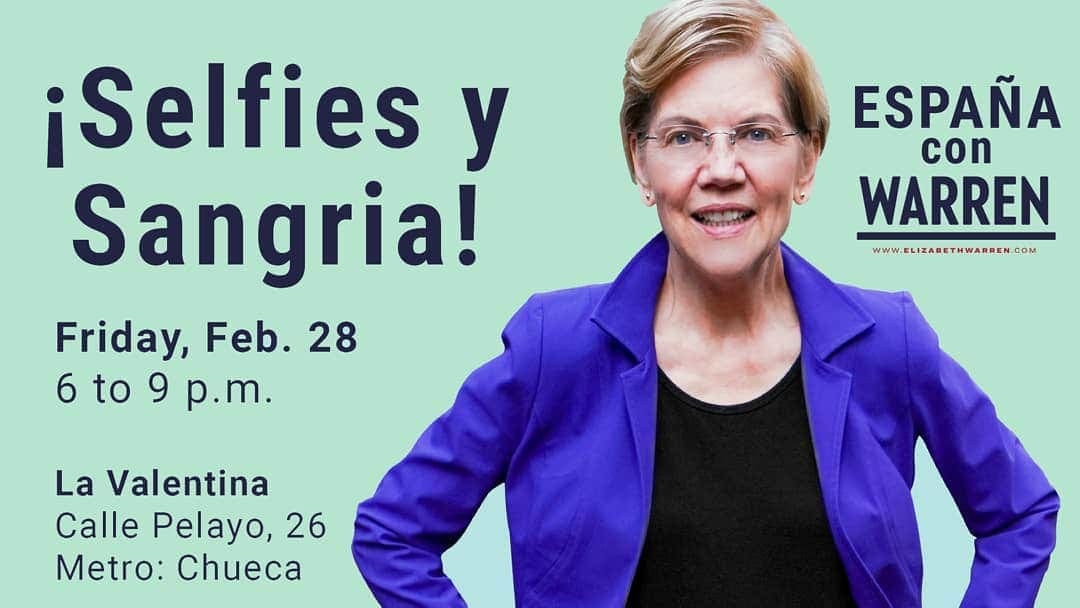 Supporters of Elizabeth Warren in Madrid are organizing a selfie and sangria party to connect over the senator's many plans and build awareness about the Democrats Abroad Global Presidential Primary. Dream big, fight hard, and eat some tapas!
And, yes, there will be a selfie line! Voters in early states get the real deal, but we will have our own fantastic version of the senator. Nevertheless, we have persisted to get you your selfie.
Tapas are first come, first serve. Buy your own sangria, caña, or wine, and get in line for that selfie!
RSVP on Facebook or via email: espanaconwarren@gmail.com
Democrats Abroad is pleased to make announcements for all presidential campaigns on an equal basis. Please send announcements with images that you wish to be posted, or we can share from your existing FB page. Send your instructions to info-spain@democratsabroad.org
Do you like this post?