Mouth-watering gumbo. Savory corn bread. Crisp wine from Valencia. Oh, and a bunch of fun Madrid Democrats! All that and more came together this past weekend, in celebration of the Madrid Chapter's 12th Anniversary, and to say hasta luego to Ryan Turner.
The past 12 years have been huge. Not only has our chapter helped register hundreds of Democrats living in Spain, we've also grown into an incredible, tight-knit, diverse community that knows how to have a good time. For the past several years, chapter president Ryan Turner has been the driving force behind that development. Not to mention, Ryan helped make Madrid the first Democrats Abroad chapter in the entire organization to work with passionate young interns -- he's the reason Andrea and I have the opportunity to write this post. Needless to say, he will be missed -- but his leadership is certainly worthy of Saturday night's celebration.
Our night started off with a variety of foods made by our members with some truly remarkable culinary abilities. Between the gumbo, the BBQ drumsticks, the black bean salad, the sesame pasta salad, the cheese and jalapeno corn bread, and so much more, there was plenty of good food to go around. This spread was complemented perfectly by a selection of tasty wines from Valencia, and some ice-cold brewskis perfect for Saturday's warm weather. All in all, it was quite a feast. 
Following dinner, we held a great Open Mic event for everyone's entertainment. From the Vagina Monologue, to the wonderful poetry and singing, to Leandro's wild rendition of a Vargas scene, there was no shortage of applause-worthy performances. Again, we'd like to give a huge thank you to everyone who participated. 
In addition to the anniversary celebration, we also gave Ryan a loving send-off, as he and his family will soon be moving to Milan. As we mentioned, Ryan has been the driving force behind the Madrid chapter for several years, and we are sad to see him go -- but excited about what the future holds for him and his family. Many members shared heartfelt words of thanks and good-wishes for Ryan, as he and his family step forward into this new phase of their life together. Nicole Pearson shared a beautiful song with us, and then led us all, loud and proud, in Bill Withers' "Lean on Me." We finished with an unveiling of a fantastic caricature of Ryan in full Real Madrid garb -- much to his delight. 
The silent auction was also a huge success. Thanks to many generous members and the support of several local restaurants and bars, we had a ton of treasures to auction off. We hope everyone who placed a bid was able to get their hands on something great. A huge thank you to all of you who donated items -- this wouldn't have been possible without your generosity. 
Thanks to our wonderful guests, top-quality entertainment, and delicious food, our party turned out to truly be one for the ages. We thank all members and friends who were able to attend, and we hope you enjoyed your Saturday evening as much as we did.
We can't wait to see you all at again our future events, so stay tuned on our Facebook and Twitter pages for more information!
Muchos saludos y abrazos!
Stephen & Andrea
Summer Interns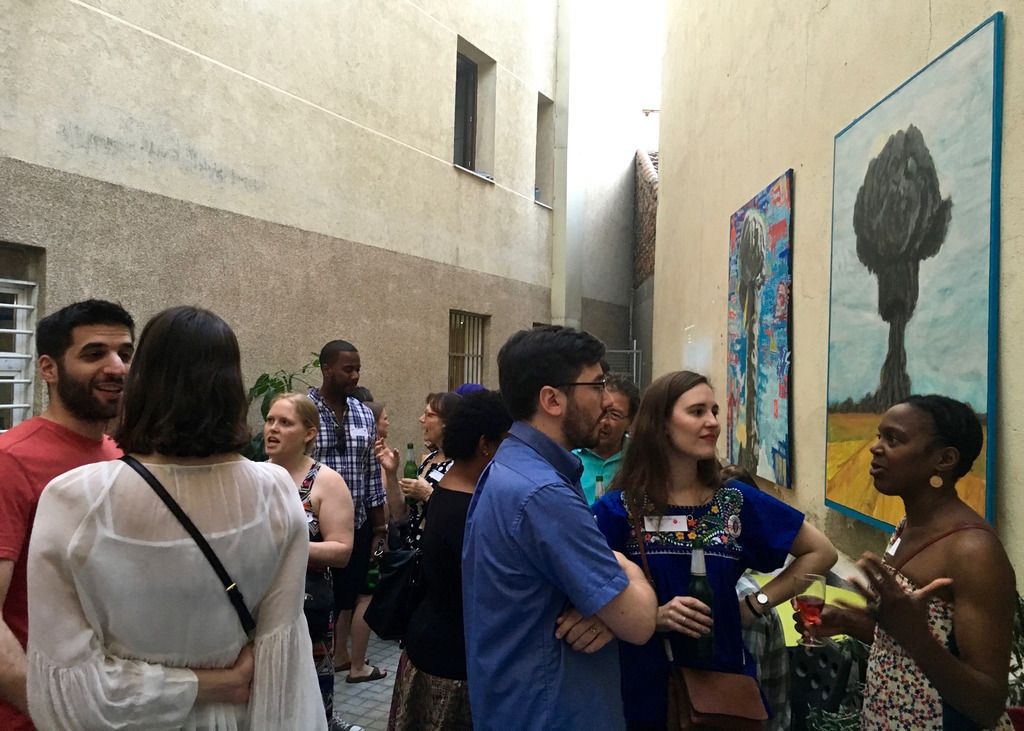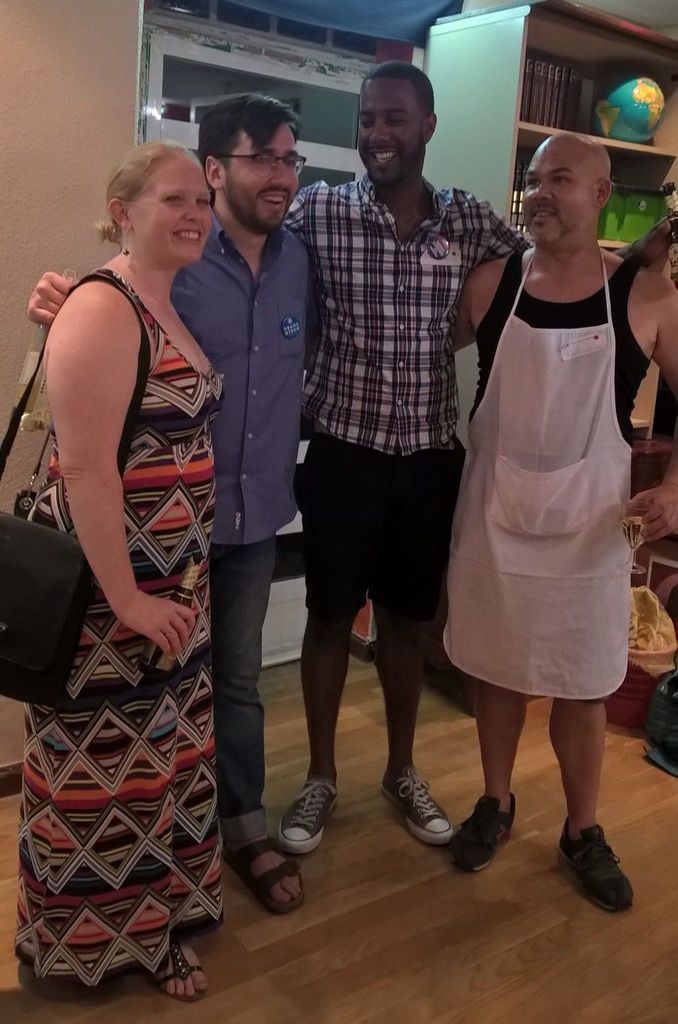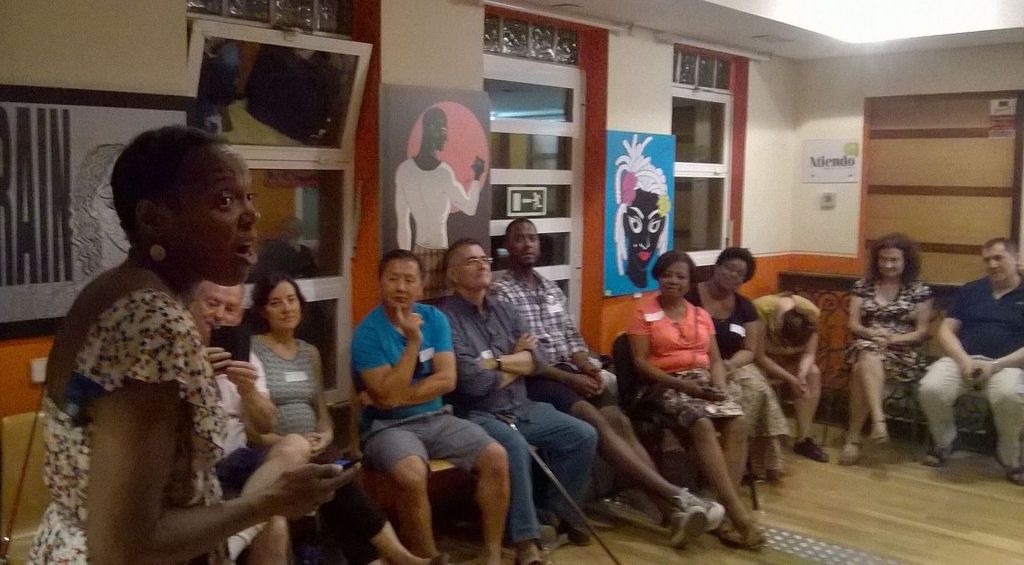 Do you like this post?