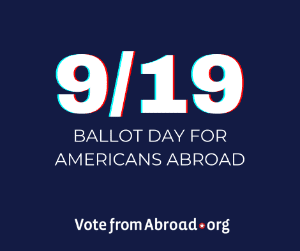 MYTH: Abroad votes don't count
Absentee ballots win elections every year - in your state!
MYTH: Can't vote if no longer connected to the U.S.
Voters may always vote where they last resided (or U.S. parent resided)
MYTH: Can only vote for President
All abroad voters can vote for any federal election + many can vote down ballot
MYTH: Can vote at embassy
Voters may send their state ballots via the consulate/embassy but they can't vote at the embassy - they must request their ballots from their states & send them back home as well
Do you like this post?