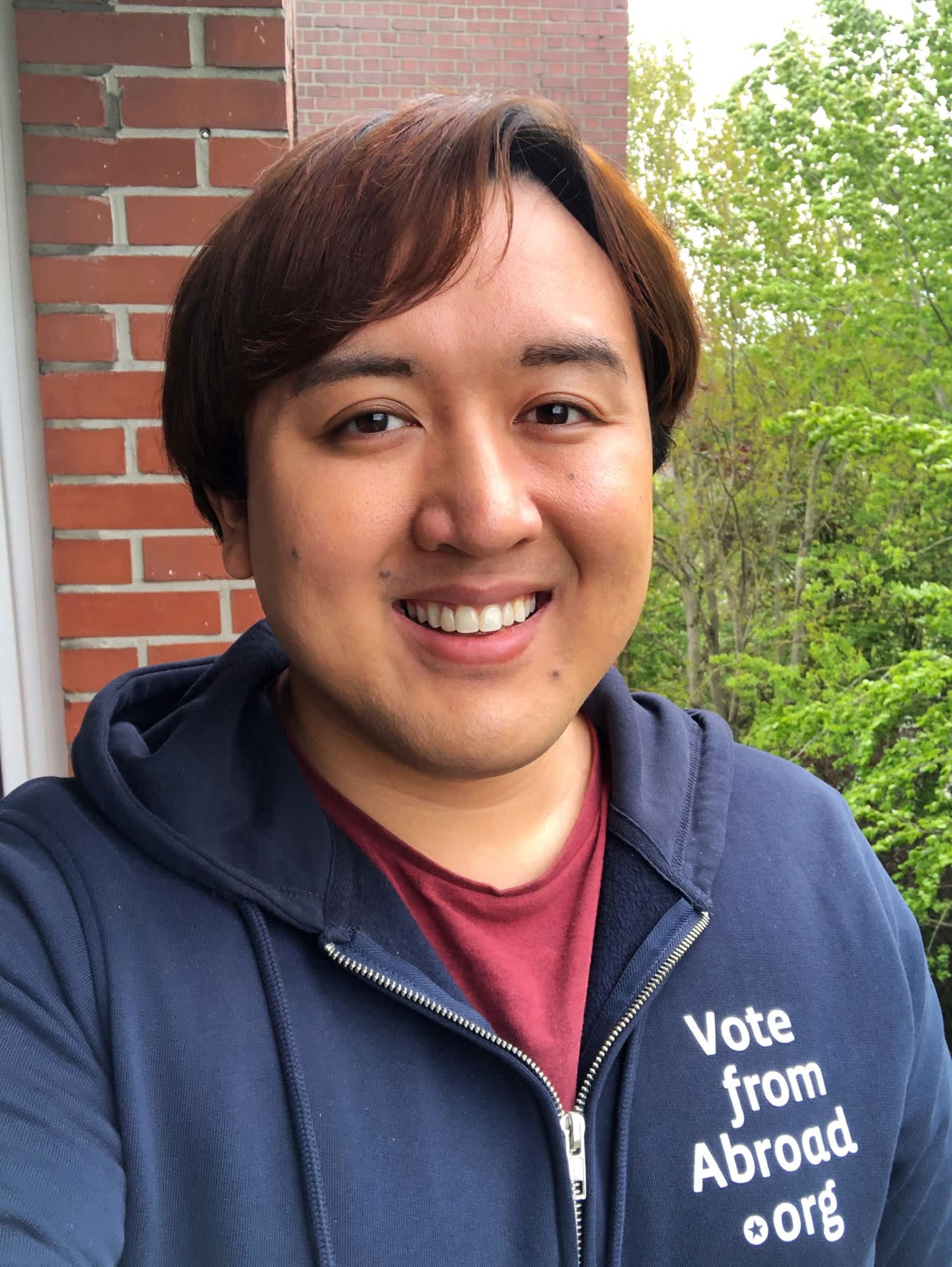 DAG DPCA Voting Representative Candidate
Gender: (M)
My name is Vinnie Cabrera. I'm a New Jersey voter, and I'm running to become one of the DPCA Voting Representatives for Germany. I've lived in Germany for four years, having moved to Hamburg two weeks after Trump's inauguration. As an immigrant and naturalized US citizen, a person of color, and a member of the LGBTQ+ community, I wanted to do all I could to help stop the destructive policies that were hurting everyday people and disproportionately affecting vulnerable communities. That's why one of the first things I did when I got here was join Democrats Abroad.
I started out as an active member of the Hamburg chapter, volunteering and helping to organize local events, and in 2019, I was elected as Chapter Chair. I'm proud of the work our volunteers and I have done to grow our membership, get out the vote in Northern Germany, and help take back the White House. In addition to working within my chapter, I've worked with other leaders on various projects as part of the DAG Executive Committee. For example, I'm a graphic designer by profession, and I was able to use my skills to design the postal mailers that went out to every member of DA Germany in 2020, advertising our Global Presidential Primary and mobilizing our members to submit their ballots on time. And at the end of last year, I was nominated and elected to the Chapter Nominations and Elections Committee (CNEC), helping to run the elections of Germany's 14 chapters, providing guidance, and answering questions from potential candidates for chapter leadership.
Should I be elected as a Voting Rep, I will work to continue the success of our organization. It would be an honor to serve in this role, and I would very much appreciate your vote. Thank you.
Do you like this post?