Here's your roundup of Democrats Abroad events and happenings from September 2017 across China.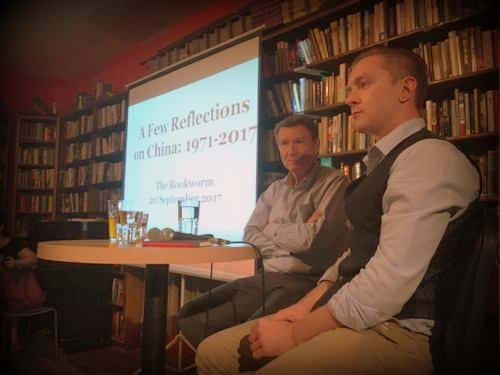 New this Month: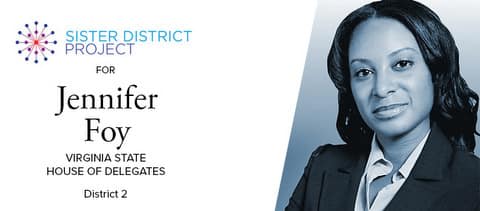 Sister District Project - We are excited to be working with Sister District Project to to help Jennifer Carroll Foy, Democratic candidate for the Virginia House of Delegates, take District 2 and flip it blue! This is one of the most competitive districts in Virginia and Jennifer's success will be critical to turning Virginia blue this November, when the entire Virginia House of Delegates will be up for election. This is our first day of calls to Virginia voters. You can participate from your home or join us in-person in Beijing. Learn More.
DA China Book Club - Emily Johnson is leading our book club for Democrats Abroad China members. While she is based in Beijing, virtual participation is encouraged. You can join our book club on GoodReads, as well as on WeChat.
September Happenings around China:
Welcome to New Shanghai Expats (September 1, Shanghai): On Friday, September 1, a group of Democrats Abroad volunteers led by Wenfei Zhou spearheaded this event at NakedHub, a centrally located co-working space.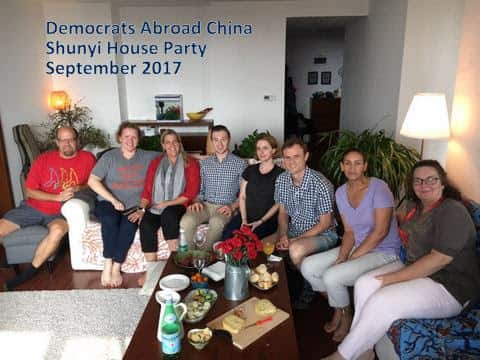 House Party for New Arrivals in Shunyi (September 2, Beijing): Angie Bergeson -- a Democrats Abroad member, teacher, and mother – opened her home last week to current Democrats Abroad members and Americans who recently moved to the area. Democrats Abroad China Chair, Aaron Kruse, also attended. We look forward to continuing to connect and grow with this community of educators and concerned voters.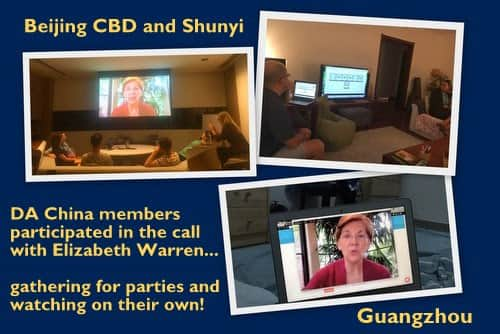 Live Worldwide Video Call with Elizabeth Warren (September 17, Global): On Sunday, September 17, Elizabeth Warren spoke with members of Democrats Abroad all over the world. In China, members hosted watch parties in Shunyi and CBD Beijing. 

How to Watch China: A Conversation with John Holden (September 20, Beijing): Co-hosted with Young China Watchers and presented at The Bookworm, Democrats Abroad members in Beijing welcomed reflections from John L Holden on his career in China and what the future might bring. Holden is a leading expert on China with over three decades experience in business, diplomacy, and education. He steps into his new role as CEO of the US-China Strong Foundation at the end of September.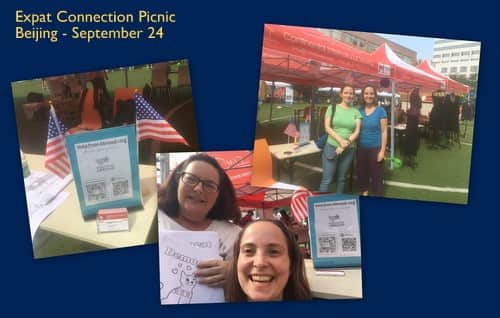 Expat Connection Picnic (September 24, Beijing): DA China members in Beijing volunteered at a booth to connect with American expat families. While the equestrian club offered pony rides, our offerings for the kids were relatively humble: coloring pages featuring a loving demoCAT.

Want to get involved? 
Want to join us on WeChat? 
Have questions about voting from abroad? 
Contact us: info-china@democratsabroad.org
Do you like this post?