SHANGHAI
U.S. citizens living in Shanghai should plan to go to Boxing Cat Brewery (3rd floor) on Yongfu Lu and Fuxing Lu to register and request your absentee ballot. Every weekend from August 25, there will be a voter help desk staffed by volunteers on Saturdays and Sundays 12:00pm-5:00pm.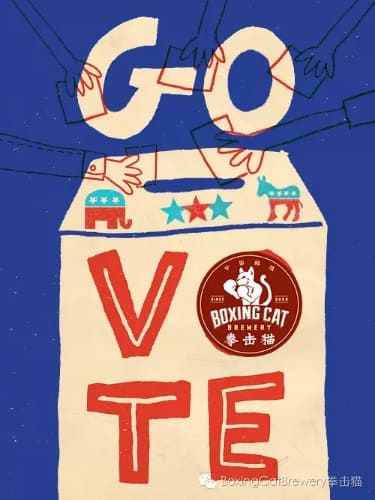 BEIJING 
In Beijing, we will have a voter help desk on Saturdays 12:00 - 5:00 PM from August 25 - October 13 at the Beijing Bookworm in Sanlitun.
Also, in Wudaokou we will have volunteers available at Lush and/or Pyro to help with voter questions on Saturdays 12:00 - 5:00 PM.
OTHER CITIES
Kunming, Chengdu, Shenzhen and maybe more! Please stay tuned.
Get involved
Want to work a voter help desk? See a good venue or special event where we should be? Call/text/wechat Elizabeth 186 1236 5524 
Do you like this post?