3 Ways to Get a US Postage Paid Envelope and Vote by Mail from China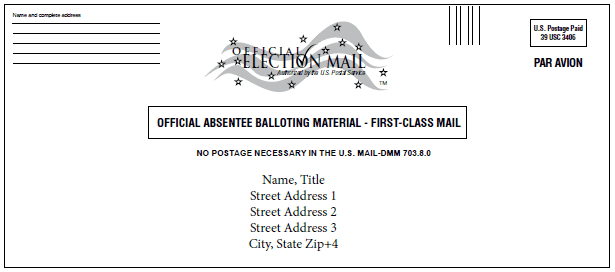 If you mail your ballot from the embassy or a consulate, it must be in a sealed envelope with U.S. postage.
DIY! Download your mailing envelope from FVAP (PDF). Then print it, either directly on an envelope or on paper and paste to an envelope. Don't use staples or tape.

Let us send you one! Send an email to

[email protected]

with the subject line "PLEASE KUAIDI ME AN ENVELOPE". Please include all of the delivery information: name, address, and phone number.
Pick up a preprinted envelope. Check for a location near you.
Beijing
Guangzhou
13 Factories -

121 Huasui Rd, Tianhe District

Bandidos -

No.2 105-105, Zhujiang New town

Tristan's CalMex Restaurant & Bar - Shop 131, Haiyun Jiayun Qun West Building, 1088 Wanghai Lu, Shekou Street, Nanshan District
Shanghai
If you find any of these venues no longer have materials, send an email to [email protected] with the subject line "VENUE NEEDS MORE ENVELOPES". Please include the venue name and location.
Do you like this post?