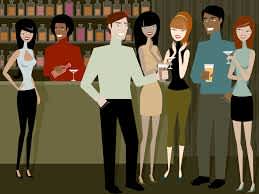 The Valencia Chapter of Democrats Abroad Spain is hosting a Post-Holiday Cocktail Party for NEW Sustaining Members of DA Spain.  Saturday, January 21st @ 7:00 PM
Our goal is to raise $10,000 to increase our online visibility during the 2024 Presidential Election. What we're asking from our Valencia members is to pledge as little as $5 per month from now through 2024 to support DA Spain's efforts! (See link below).
If you've seen Jose Andres' new food show on HBOMax, an entire episode is focused on Valencian food. Food at the cocktail party will include a selection of "coques" sweet and savory pastries, including flatbread pizzas (minus cheese) that are alleged to be the genesis of pizza in Italy. Could be urban legend!!?? Our coques will be from the legendary Horno y Pastelería Alfonso Martínez, featured in the program, located in the heart of Valencia.
Please join us by becoming a sustaining member as little as $5 per month.
We are all excited by the progress that has taken place since 2020 and want to see it continue.