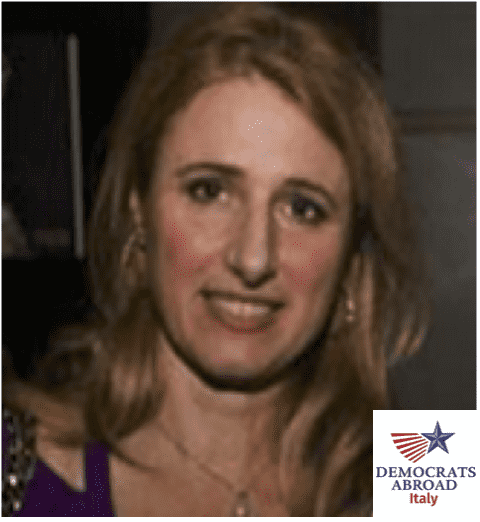 Daniela is a New Yorker, now living in Rome after doing an "Under the Tuscan Sun" stint in the rolling hills surrounding Greve in Chianti.  Her field of expertise – and her passion - is contemporary art, for which she is a consultant.
Currently she has strayed farther afield, and is writing an abecedarium of interdisciplinary essays on Italy. She is vice president of the board of trustees of St. Stephen's School in Rome, a non-profit, non-denominational American and international high school and boarding school.
She joined Democrats Abroad recently because, for the first time in her life, the unimaginable has reared its ugly head: the possibility that US democracy could topple under the weight of the swelling ranks of authoritarian forces. 
She is looking forward to working together to make sure our Constitution and the founding principles of our nation are not only secure, but deepened. As it stands today, that can only be accomplished by getting Democrats elected, which is why even from afar we can do our part.