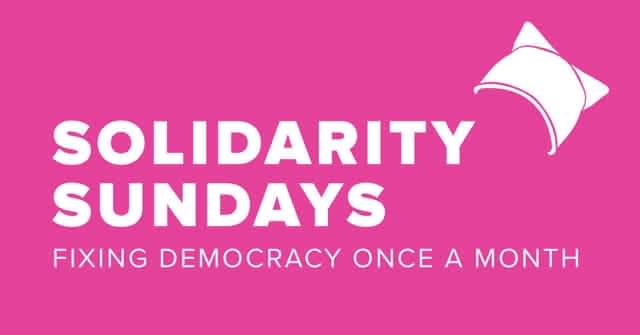 After one-and-a-half years of virtural meeting, Solidarity Sundays Europe is getting real again!Solidarity Sunday … or Friday or Saturday … wherever you are in Europe, we want you to attend a Democrats Abroad event near you in October. Next year will be demanding. But, before it starts, let's reconnect with our community and re-charge our activist spirit. Meet up with people who will be working with you to save Democracy back home.Solidarity Sundays in Vienna meets for outdoor drinks and merriment on Sunday, October 24. RSVP for location and Covid safety requirements for the event.
Visit un on Facebook!
WHEN
October 24, 2021 at 5:00pm - 7pm Vienna Time
CONTACT
Tanya Lolonis · · +43 664 915 9573
Who's RSVPing
Do you like this post?