Thursday, May 11
Thessaloniki, Greece
How Voting Works: US from Abroad and In Greece
RSVP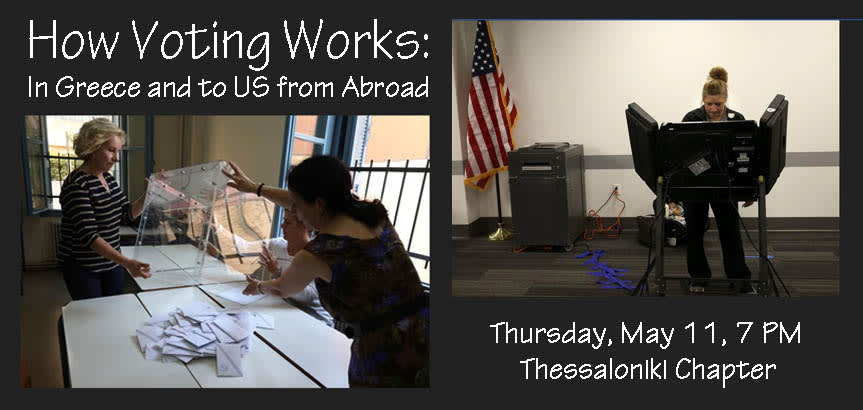 Thessaloniki Chapter is putting together a discussion of comparative US and Greek election 'processes.'
This will be an in-person event only at the downtown home of a DAGR Thessaloniki Chapter member.
How does voting from abroad in the US elections work?
What happens at Greek polling places?
Featured presenter is longtime DAGR member Lambrini Nassis. The program will be timed to coincide with Study Abroad presence after the Easter break, so it will be informal and 'educational' for visiting students as well. This is a no-charge event, but people are encouraged to bring something (food or drink) to share.
When    Thursday, May 11, 7 PM
Where   Address provided upon RSVP/Downtown Thessaloniki
RSVP by EMAIL: Randall Warner, Thessaloniki Chapter Chair, 

[email protected]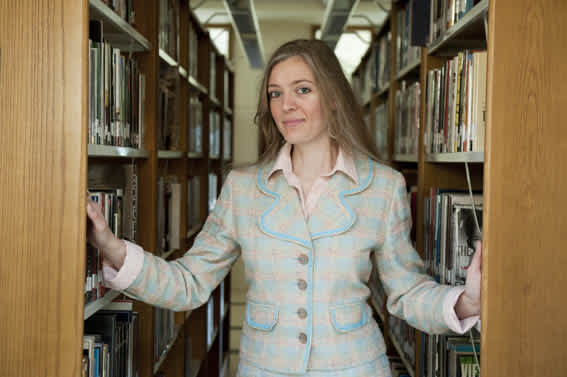 Lambrini Nassis is a practicing attorney in both the US and in Greece. She founded her own firm, Nassis & Associates, in 2005, dealing with issues of general practice and specializing in international law.  Ms. Nassis is also part of the faculty of the American College of Thessaloniki where she teaches courses in International Law, International Organizations and International Human Rights.
WHEN
Thursday, May 11, 2023 at 07:00 PM Athens Time
WHERE
Daniel's place
Thessaloniki 54631
Greece
Google map and directions
CONTACT
Randall Warner, Thessaloniki Chair
[email protected]