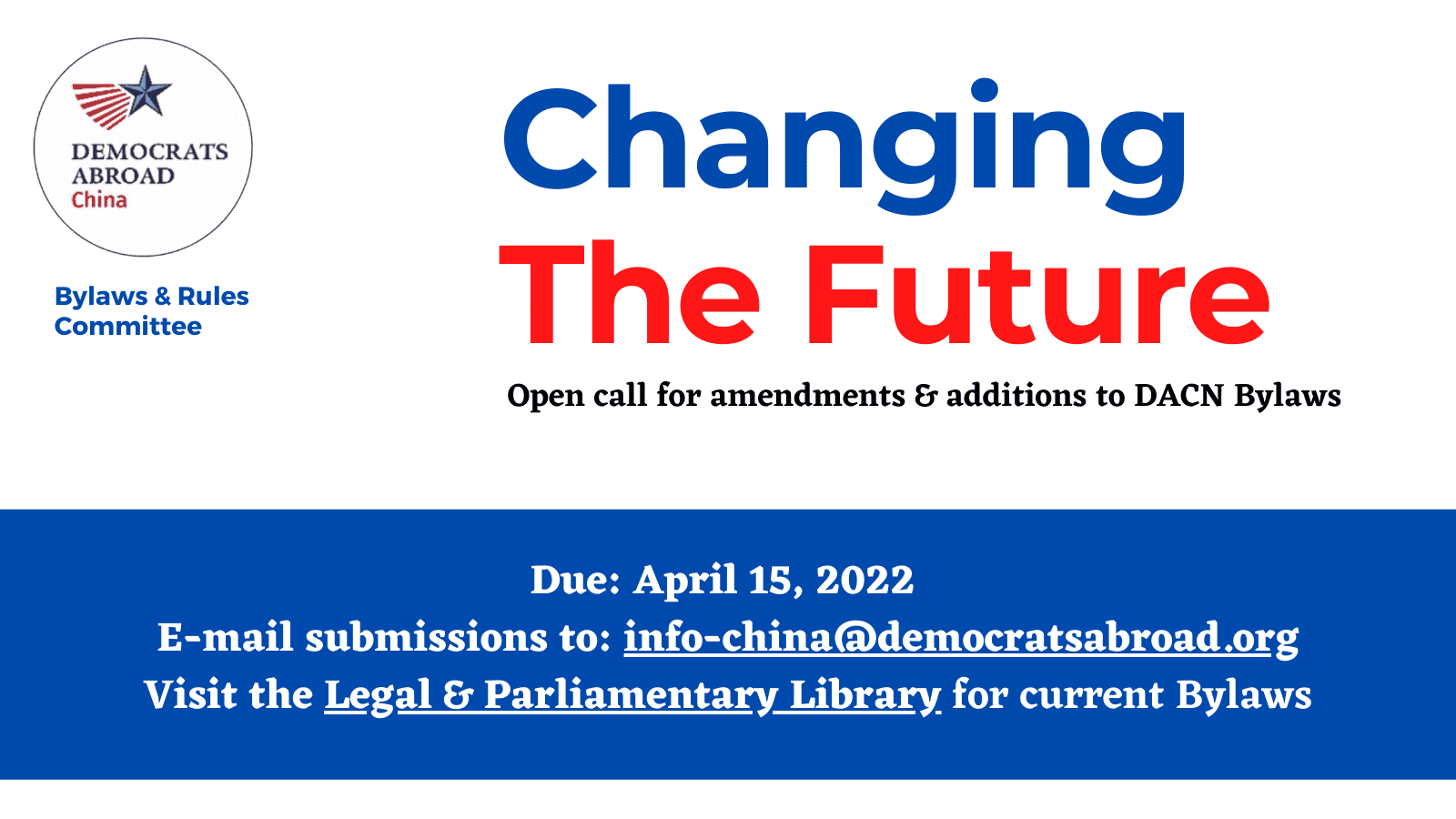 The DACN Bylaws and Rules Committee will reconvene to review previous proposals, as well as accept any new Bylaws and Rules proposals. If you would like to join the Bylaws and Rules Committee, please complete the Volunteer Interest Form. 
After the period of submission from March 15 to April 15, the Bylaws Committee will bring proposed amendments to be voted on by DACN membership at a meeting of the Board. Submissions can be sent to [email protected] or via https://forms.gle/ZZMdmd3gyPa1V5DW6. 
Please see the Legal & Parliamentary Library page for current Bylaws and updated information on proposed amendments.
Participating in the Bylaws and Rules process is open to all DACN members. The Bylaws Committee thanks you for your time. If you have any questions or comments, please feel free to send them to: [email protected].