Tuesday, March 07
Toulouse, France
Meet the Candidates Running for Toulouse Leadership!
RSVP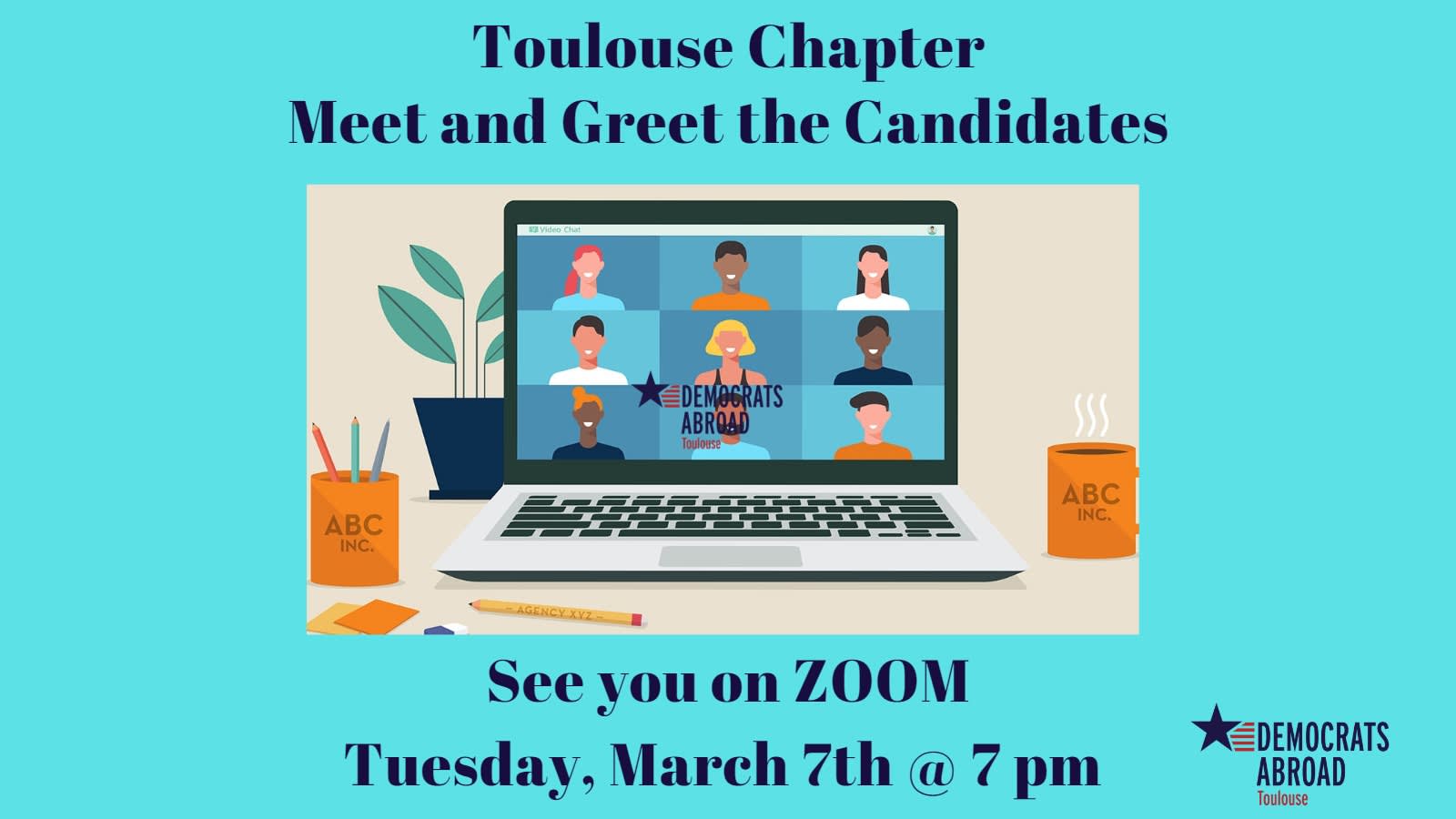 Toulouse Chapter elections are coming up so come and meet the candidates that are running for Chapter Leadership Positions at a quick Meet and Greet event, which will be held online via zoom. You'll receive the zoom link once you've rsvp'd.
Voting will take place electronically until Saturday March 11 at 5:00pm. All members of the Toulouse chapter will receive an electronic ballot via email in the coming days.
In person voting will take place at our "100 year Birthday Celebration of the Equal Rights Amendment" on Sunday March 12, from 3:30 to 4:30pm (rsvp to let us know you can come). 
Any questions or concerns? Please contact the Toulouse Election Board: [email protected]
WHEN
Tuesday, March 07, 2023 at 07:00 PM Paris Time
CONTACT
Toulouse Election Board
[email protected]
3 RSVPs