When you think about Democrats Abroad Berlin, what do you envision? What issues are of most interest to you? How can we best bring people together to help create change? These are some of the questions we'd like to ask you in our short member survey. The goal: to learn more about our members, gather feedback, and support our Berlin-based community better.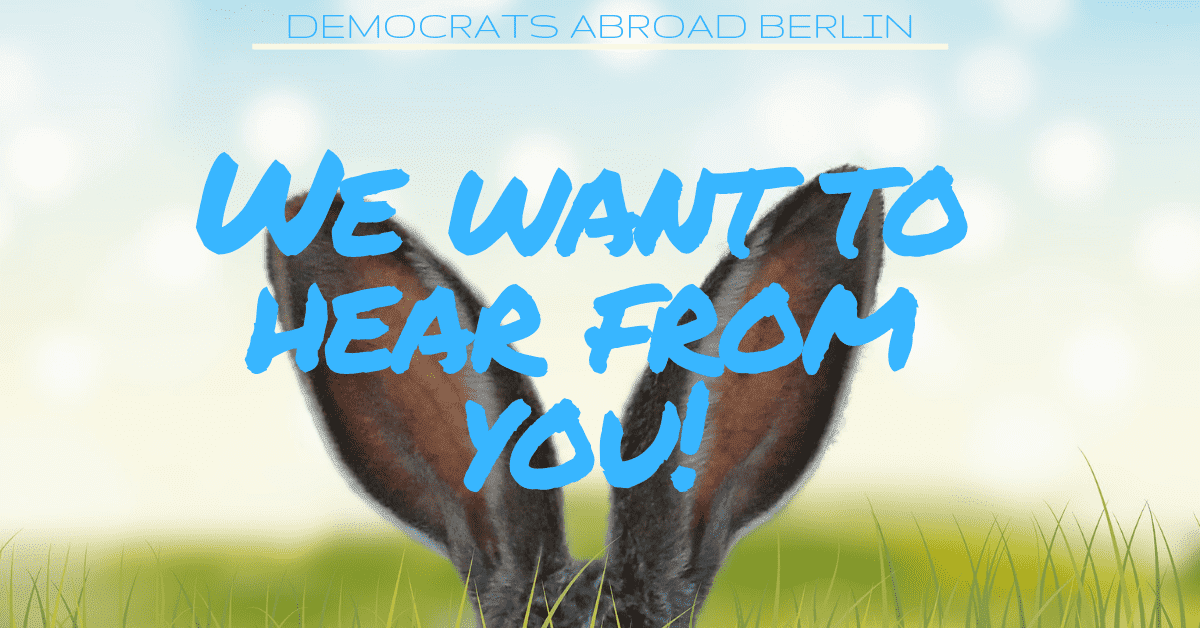 This survey takes up to 5 minutes to complete, and is open to all DA Berlin members until Friday, April 19, 2019. If you choose to provide your email, you will also be eligible to win a Democrats Abroad gift! 
Look in your email inbox for the invitation to take the survey -- sent around noon (12pm) on Wednesday, April 10, 2019 with the subject "We need you! Democrats Abroad Berlin Member Survey"
 Simply click the link in the email to access, answer and send off your response and, in turn, we will report back with interesting insights. Together, we can shape what this chapter looks like and make sure that we are engaging all members to the best of our ability.