On January 29, 2019, at the election meeting at Begegnungsstätte Falckensteinstraße, the Berlin chapter of Democrats Abroad elected new leadership.
Left to right: Julia Dennis (Membership & Volunteers), Amy Baldauf (Get Out The Vote), Emily Lines (Vice Chair), Diego Rivas (Chair), Powen Shiah (Communications & Press)
Many thanks to our temporary election chair Hilary B., and the election monitors Andrea S. & Theresa G. as well as all the members who turned out to vote for our chapter leadership. It's the first time the Berlin membership has directly elected any positions besides chapter chair, and an important step in increasing democratic accountability.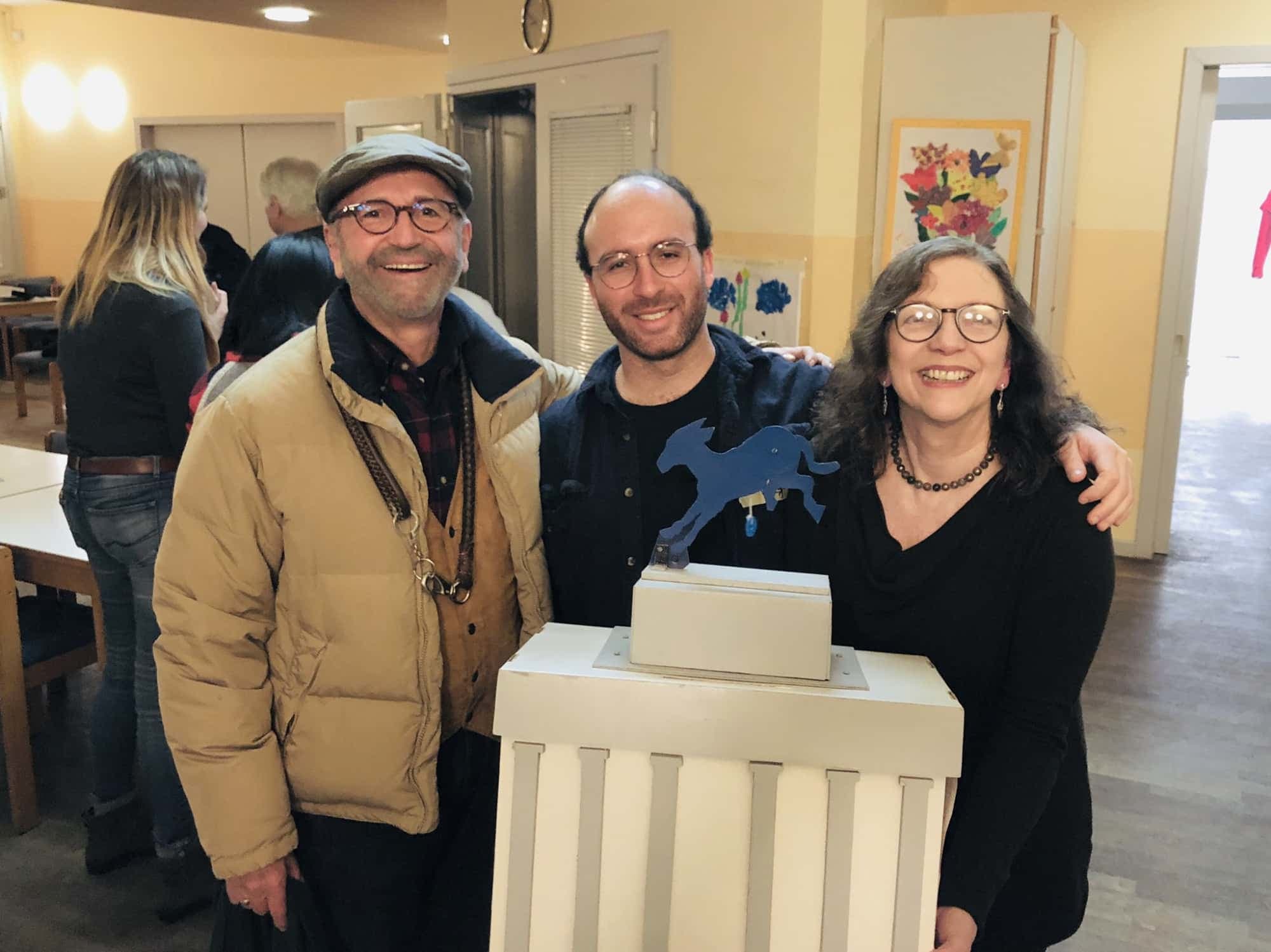 Pictured: former Berlin chapter chairs David Knutson (L) & Nancy Green (R) with current chair Diego Rivas (center)