Thursday, March 02
Marseille, France
Meet and Greet Candidates running for Chapter Elections 2023
RSVP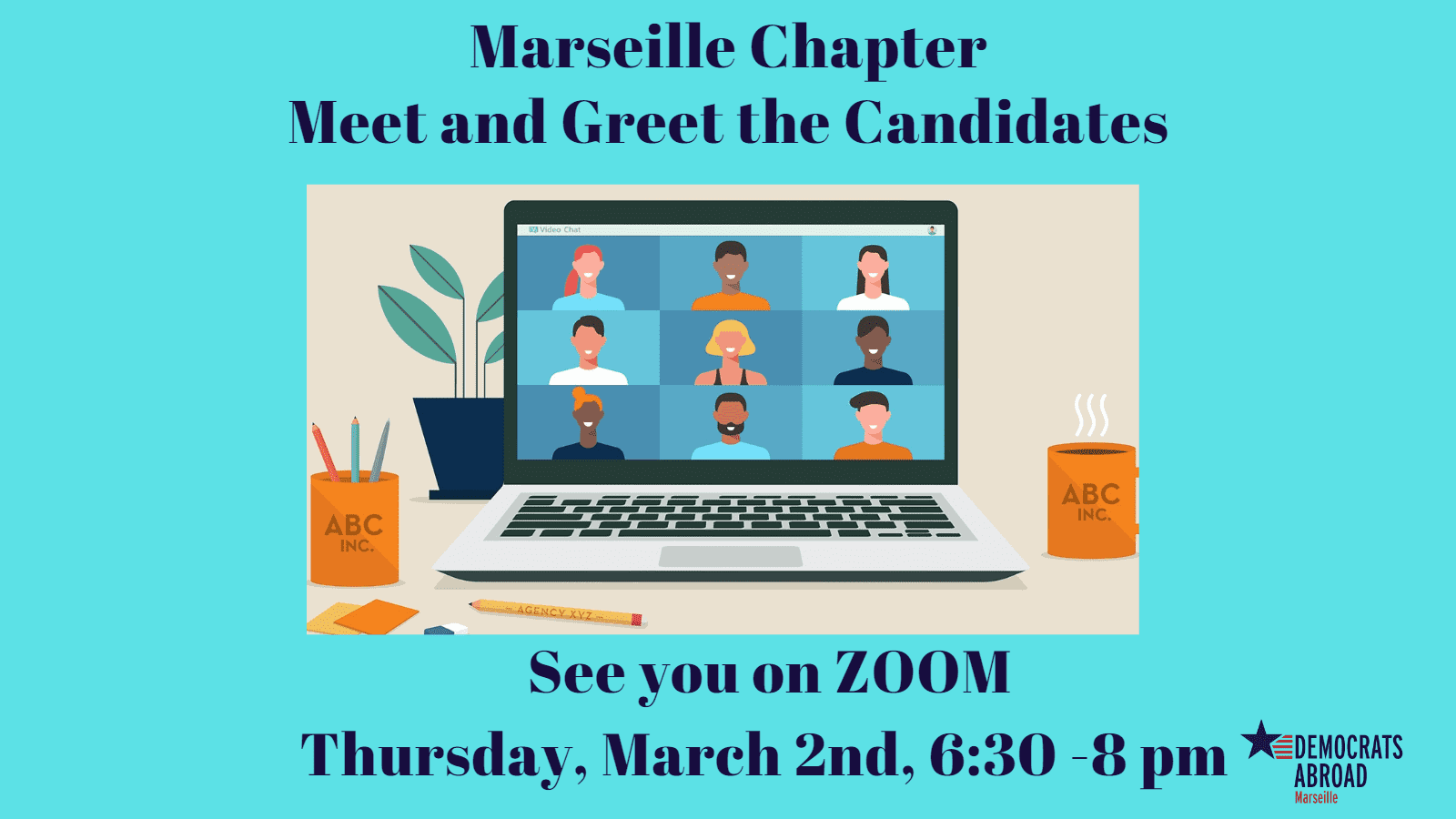 Our 2021 Term is ending and a new team will be chosen.
Please join us Thursday March 2, 2023 from 6:30pm to 8pm via Zoom to meet all members currently running for election on the Excom Leadership Team for the Aix Marseille Chapter of Democrats Abroad France. 
RSVP and the Zoom link will be sent to you !
We look forward to seeing you then.
All members of the DAF Marseille Chapter may vote in the leadership elections. The elections will be decided by a plurality of votes (the candidate who gets the most votes in the election wins). DAF does not accept proxy votes. Since there is an early online voting process, nominations from the floor during the in-person election event will not be accepted. The ballot includes a space for write-in candidates for all positions.  
New members are welcome to join and vote.
To join: www.democratsabroad.org/join.
You must be a US citizen 18 years of age or older by Nov. 7, 2023 and living in the Marseille Chapter region.
New members may join up until the day before the election.
Questions? Please contact the DA France Marseille Election Board at 
electionboard_marseille@democratsabroad.fr
Thank you for voting!
WHEN
Thursday, March 02, 2023 at 06:30 PM Paris Time
CONTACT
Susan Fitoussi
[email protected]
16 RSVPs