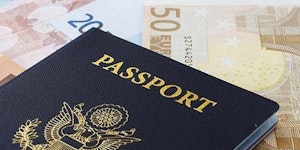 Democrats Abroad Ireland has engaged London & Capital for a seminar in expat financial planning. London & Capital have been specialising in managing wealth for US investors for 25 years. They are partnering with PwC Ireland and Matheson to share their expertise in wealth management, estate planning, and asset protection to our members.

London & Capital are one of the few wealth managers who actively welcome US clients. Being SEC (US) regulated, with a strong long-term investment track record, US clients have become a core area of their business. They are able to provide US-linked families with a coordinated financial plan which blends investment and financial objectives with tax and compliance considerations, also providing clear calendar and fiscal year investment information.

Please RSVP at Eventbrite by clicking this link: https://daexpatseminar.eventbrite.ie
Space is extremely limited.

WHEN: Wednesday 25th May 2016 | 6.30pm Drinks reception | 7.00pm Presentation, Q&A | 8.00pm Networking

WHERE: Stephens Green Hibernian Club 9, St Stephen's Green Dublin 2, Ireland (map CLICK HERE) 
Please note the Dress Code for the SGHC is jackets for men (tie NOT required), suitably neat attire for women.  No Jeans, shorts, t-shirts and/or athletic wear or runners/trainers, etc. 

KEY TOPICS:
· Understand the implications of living/working in Ireland in light of the recent tax and legislative changes for US families
· Effective estate planning techniques and how to avoid the pitfalls
· How best to invest for US individuals living in Ireland
· Tax-efficient planning and compliance considerations
· What to invest in and what not to invest in

Robert Paul US Family Office Executive Director at London & Capital: Robert is Executive Director within London & Capital's US Family Office. Robert started his career in alternative investments before moving on to investment advisory where he specialised in advising high net worth investment professionals. At London and Capital, Robert is responsible for advising private clients, families and trusts on asset allocation, risk profiling and the structuring of their investments.

John Gill Partner in the Private Client Department at Matheson: John is a partner in the Private Client Department at Matheson. He advises individuals and families on investment vehicles and appropriate trust structures for estate planning and asset protection purposes and he advises a number of domestic high net worth individuals on a wide range of taxation issues and domiciled and non-domiciled individuals with Irish tax concerns, including relocating to and establishing tax residence in Ireland.

Marie Flynn Director of Private Client Services at PwC: Marie is a tax director in the private client team of PwC Dublin with over twenty years' experience in UK and Irish taxation, both in practice and with HMRC in the UK. She specialises primarily in advising high net worth individuals/families and partnerships. Marie has extensive experience in providing tax consultancy advice to individuals, family businesses, professional partnerships, non-resident / non domiciled individuals and management teams.


This seminar is informational only, and should not be considered tax opinion or advice provided or endorsed by Democrats Abroad. Please be advised that Democrats Abroad is prohibited from providing legal, tax, accounting, or financial advice. Democrats Abroad is not responsible for any use you make of the information provided at the seminar.

Do you like this post?