Saturday, October 01
Aix en Provence, France
WINE TASTING IN AIX EN PROVENCE
RSVP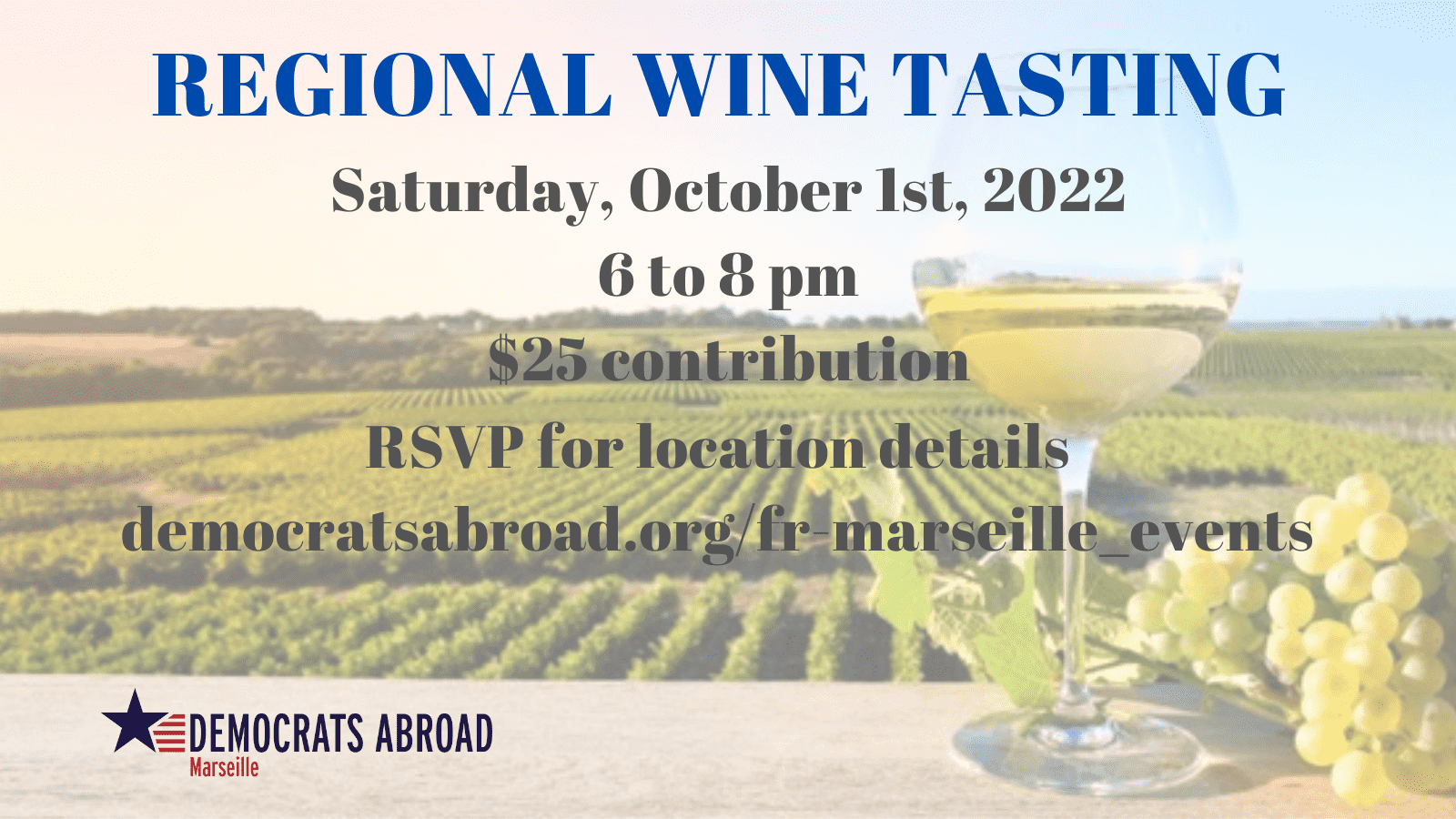 DEMOCRATS ABROAD AIX-MARSEILLE CHAPTER  IS PLEASED TO INVITE MEMBERS TO A WINE TASTING AT A PRIVATE HOME IN AIX EN PROVENCE
On Saturday October 1, 2022 we will taste some of the unique white wines of our region: Palette and St. Victoire. The degustation will take place from 6:00 PM to 8:00 PM on the large terrace of Karen and Robert Wildau's home on a hill overlooking Aix en Provence. 
The tasting will be led by 2 of our own members, Susan and Sam Gish also living in Aix en Provence.
Whilst enjoying all this we will also be ready to assist in voter registration and help requesting ballots for the upcoming midterm elections.
Space is limited to 20 persons therefore it is mandatory to RSVP.
Upon RSVPing you will be able to pay the $25 per person participation fee which is mandatory.
Only persons that have RSVP'd will then receive all information to attend the Event
We look forward to seeing you!
WHEN
Saturday, October 01, 2022 at 06:00 PM Paris Time
WHERE
Home of Karen and Robert Wildau
Aix en Provence 13900
France
Google map and directions
CONTACT
Karen Wildau
[email protected]
Sorry, this event is sold out
20 RSVPs