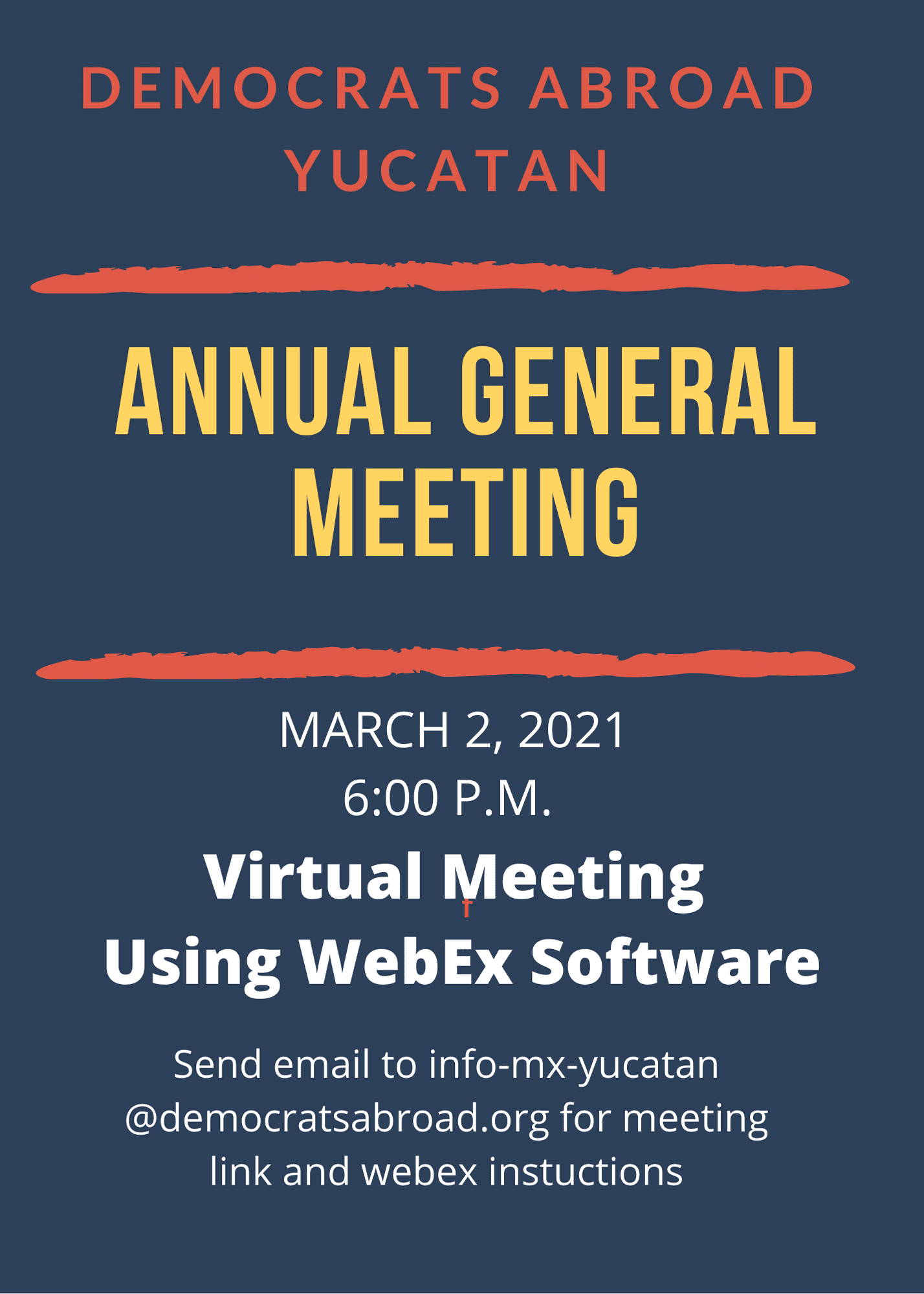 Our Annual General Meeting is happening soon!  Our chapter continues to grow, and we want to share all of our updates with you.  Due to COVID, the meeting will be held on WebEx.
RSVP "I will attend" to [email protected] to receive the WebEx meeting link and instructions on how to join the meeting.  CLICK HERE to view a copy of the Agenda for the meeting.
We are voting on new board members and officers, and we need a quorum to make the results official. If you can't make the meeting, PLEASE VOTE NOW to help create a quorum. To get your ballot and vote remotely  CLICK HERE.
You must be a member of Democrats Abroad to attend the meeting.  If you haven't joined yet, sign up is quick and free at democratsabroad.org. Have questions? Contact us at [email protected]
WHEN
March 02, 2021 at 6:00pm - 8pm Mexico City Time
Who's RSVPing

Roland Seeman
Do you like this post?