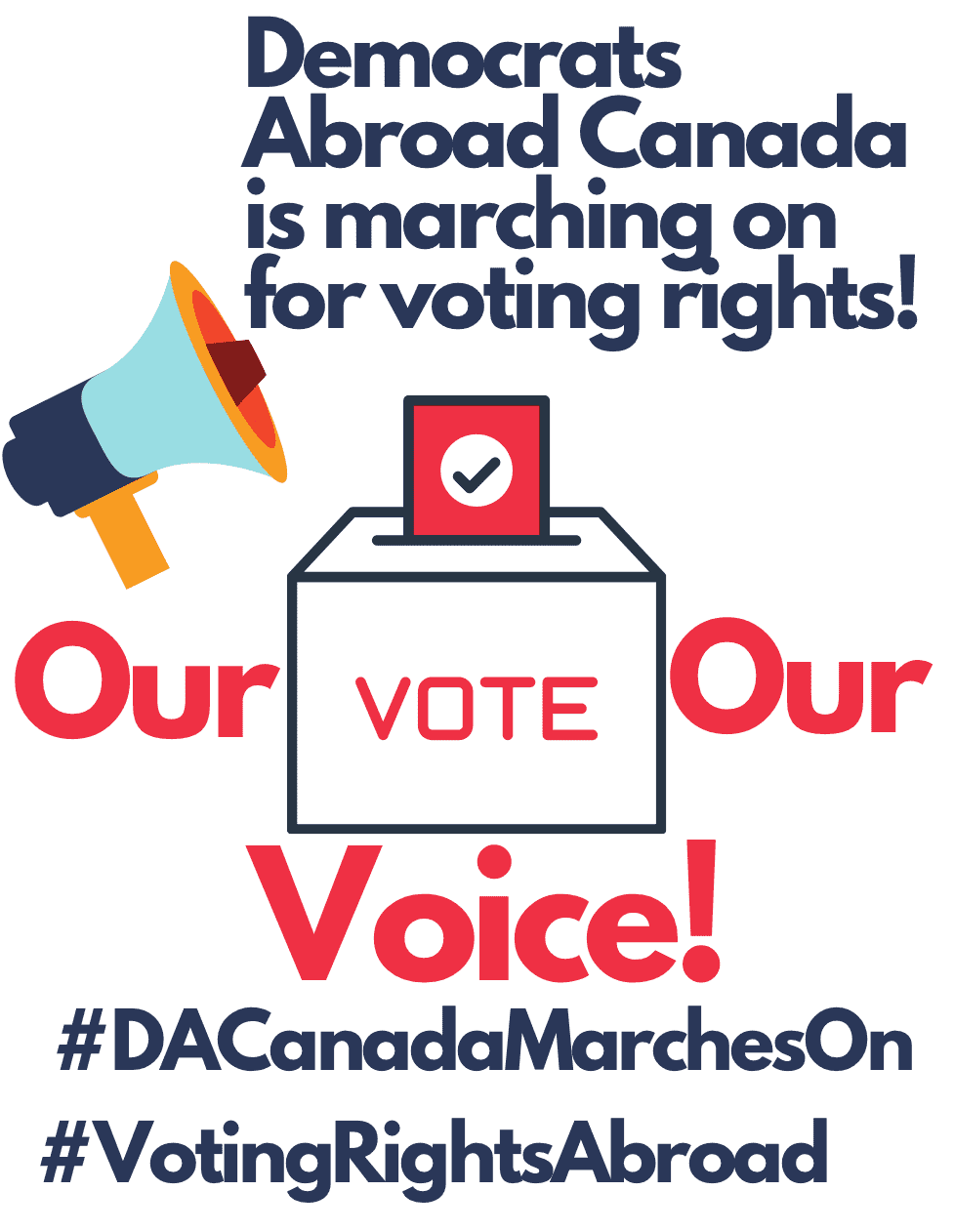 Randi Weitzner, DA Canada Chair and Kimberly Johnson, Edmonton chapter chair have a very simple request that you can do today to help spread the word about the urgent need to advance and protect our voting rights as U.S. citizens.
STEP ONE: Print out the attached flyer
STEP TWO: Take a selfie holding the printed flyer
STEP THREE: Post it to your social media accounts using the hashtags #DACanadaMarchesOn #VotingRightsAbroad.
—And feel free to tag Democrats Abroad Canada and your local DA Chapters in your post!
WHEN? In solidarity with grassroots movements within the USA like MarchOn For Voting Rights, please post, tag & hashtag by midnight Saturday, August 28th.
There is a week's worth of virtual activities being held by March On
WHEN
August 29, 2021 at 12:00pm - 3pm Eastern Time (US & Canada)