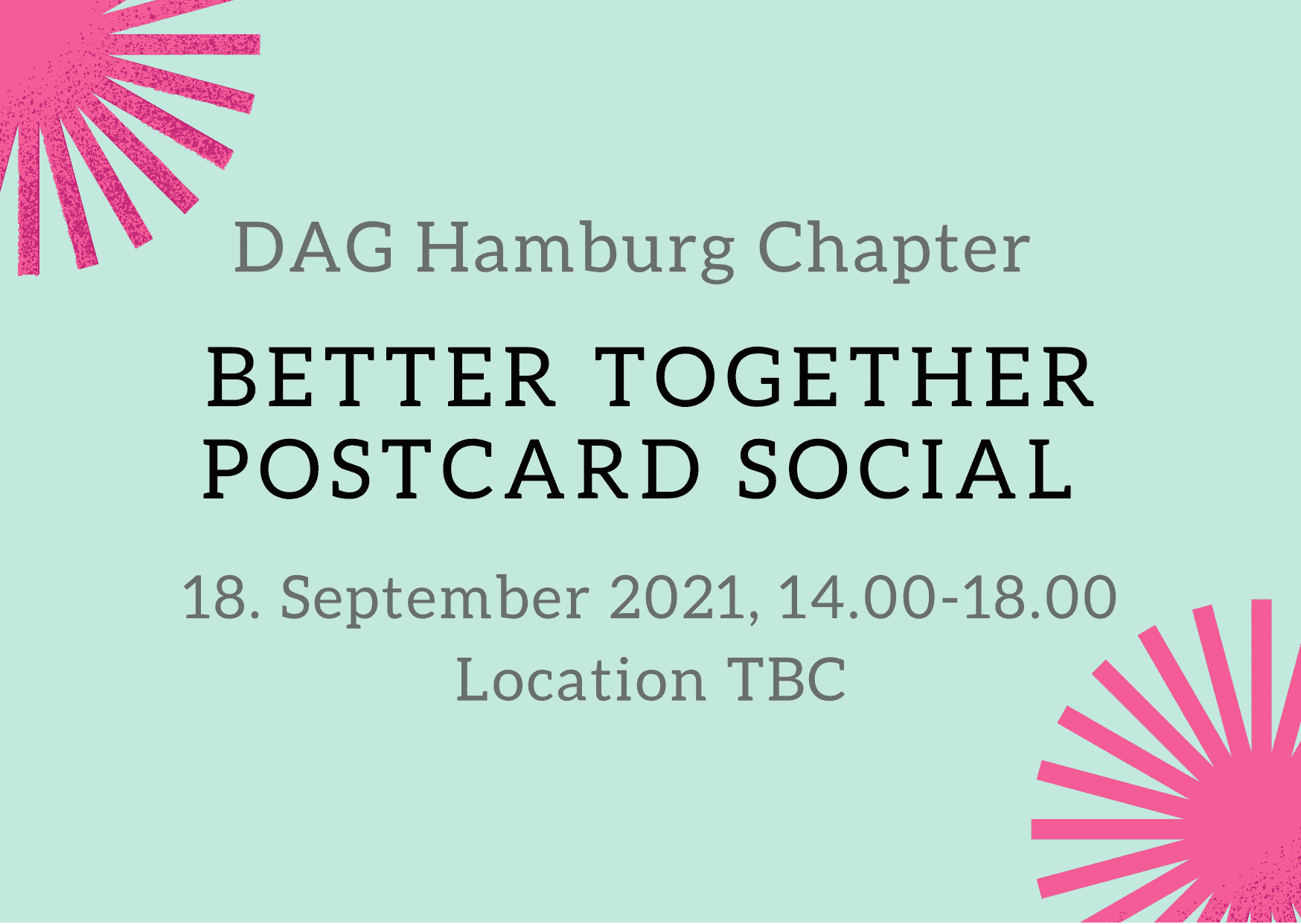 We are starting to stockpiling postcards for a big early 2022 mailing to all DA Germany
members to motivate them to register early and be ready to be the margin of victory
in the 2022 mid-term elections. 
There are two ways to help us postcard: request a stack by emailing [email protected] with your name, address, and how many you would like, or by attending our in-person coloring event.
Join other local volunteers postcard coloring, drinks, conversation, and community as we do our part to help kick off the 2022 Midterms right
Location TBC
WHEN
September 18, 2021 at 2:00pm - 6pm Berlin Time
Who's RSVPing
Do you like this post?