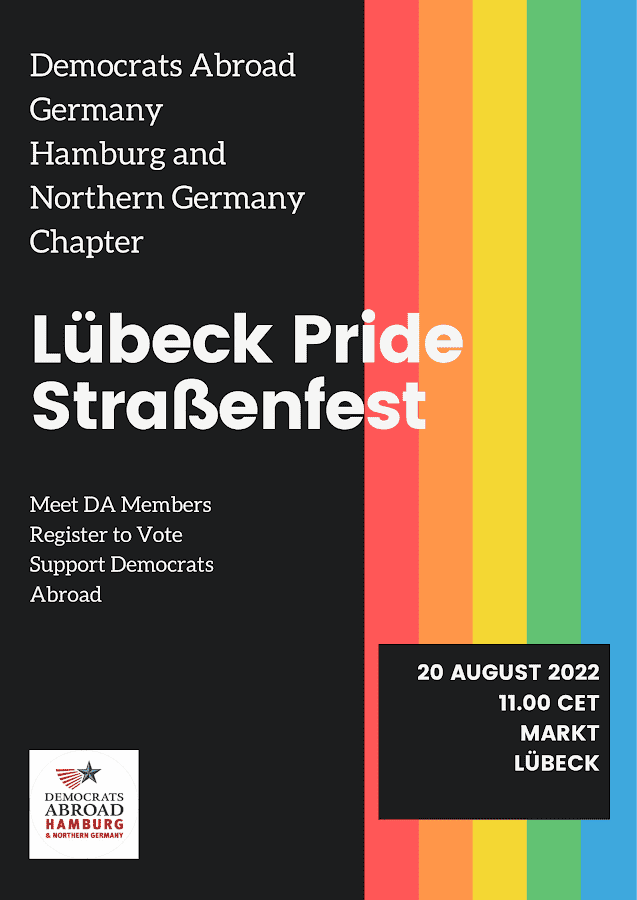 We'll once again be at the Lübeck Straßenfest at the Market. Our volunteers in Lübeck are ready to help you with all your voting needs. Same as with CSD Hamburg, the RSVP link is also a donation link if you'd like to donate what you can in advance.
WHEN
August 20, 2022 at 11:00am - 5pm Berlin Time
Do you like this post?