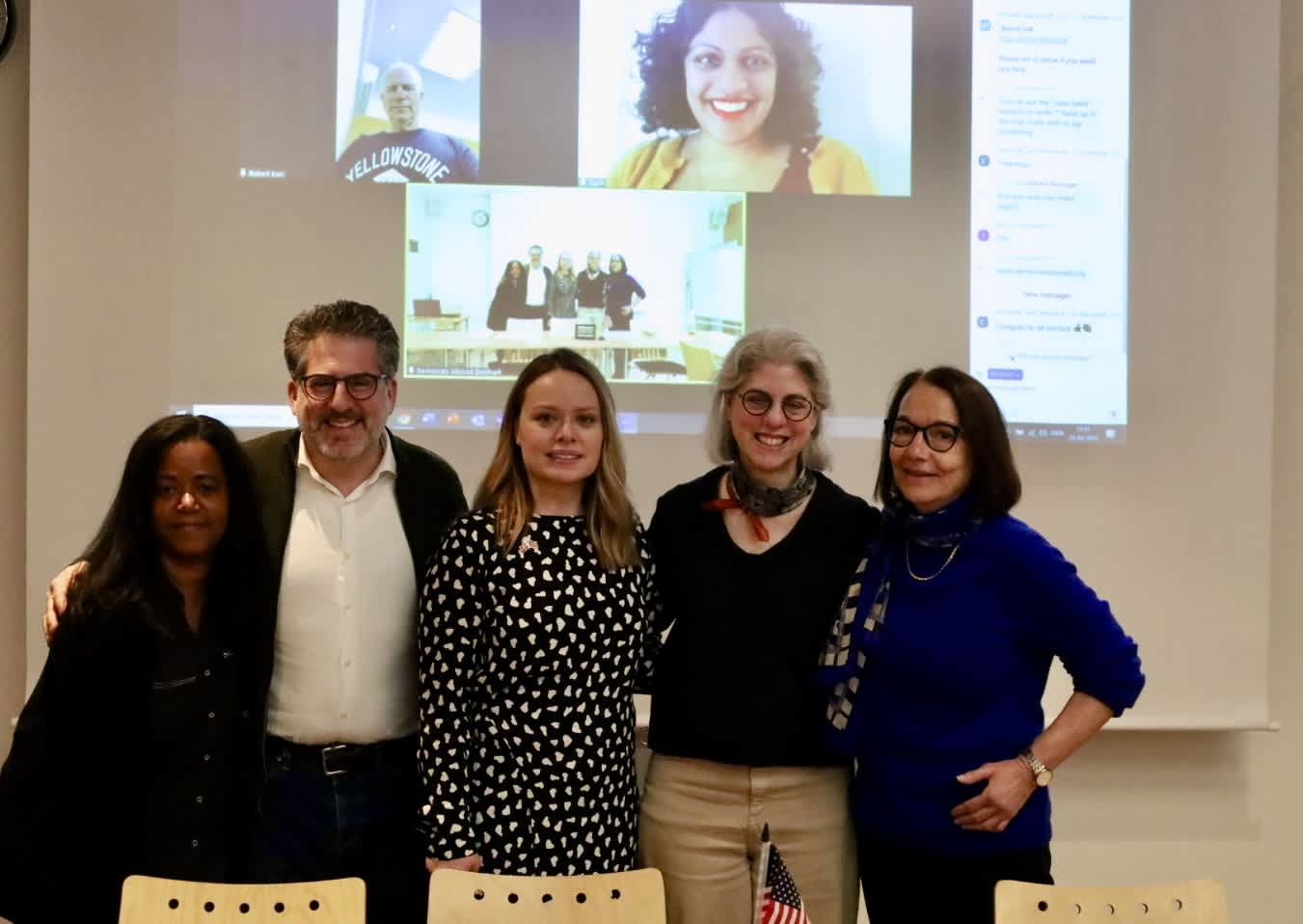 We are thrilled to announce the newly elected 2023-2025 Executive Committee for Democrats Abroad Denmark!
Leading the way as Chair is Chesney McKinley Severance, who brings experience, passion, and a strong commitment to the Democratic Party's values and principles. Joining Chesney on the Executive Committee are: 
Paul Martin Schwartz, Vice Chair
Suchi Vatsa Jensen, Secretary
Rusty Seltz, Treasurer
Robin Herr, Legal Counsel
Francesca Terrell and Joanne Filancia, Members at Large
Robert Kerr and Michelle Taube, DPCA Voting Representatives
Together, this Executive Committee will be focused on building a stronger and more engaged community, advocating for policies that benefit Americans, and empowering Americans in Denmark to vote in US elections. 
We are excited to see what this new Executive Committee will accomplish over the next two years and encourage all Democrats in Denmark to get involved and stay engaged. Let's work together to make a positive impact in our communities, our country, and the world.