Saturday, May 20
Seoul, South Korea
DAJ, DAROK, DAT: International Chair and Vice Chair Townhall
RSVP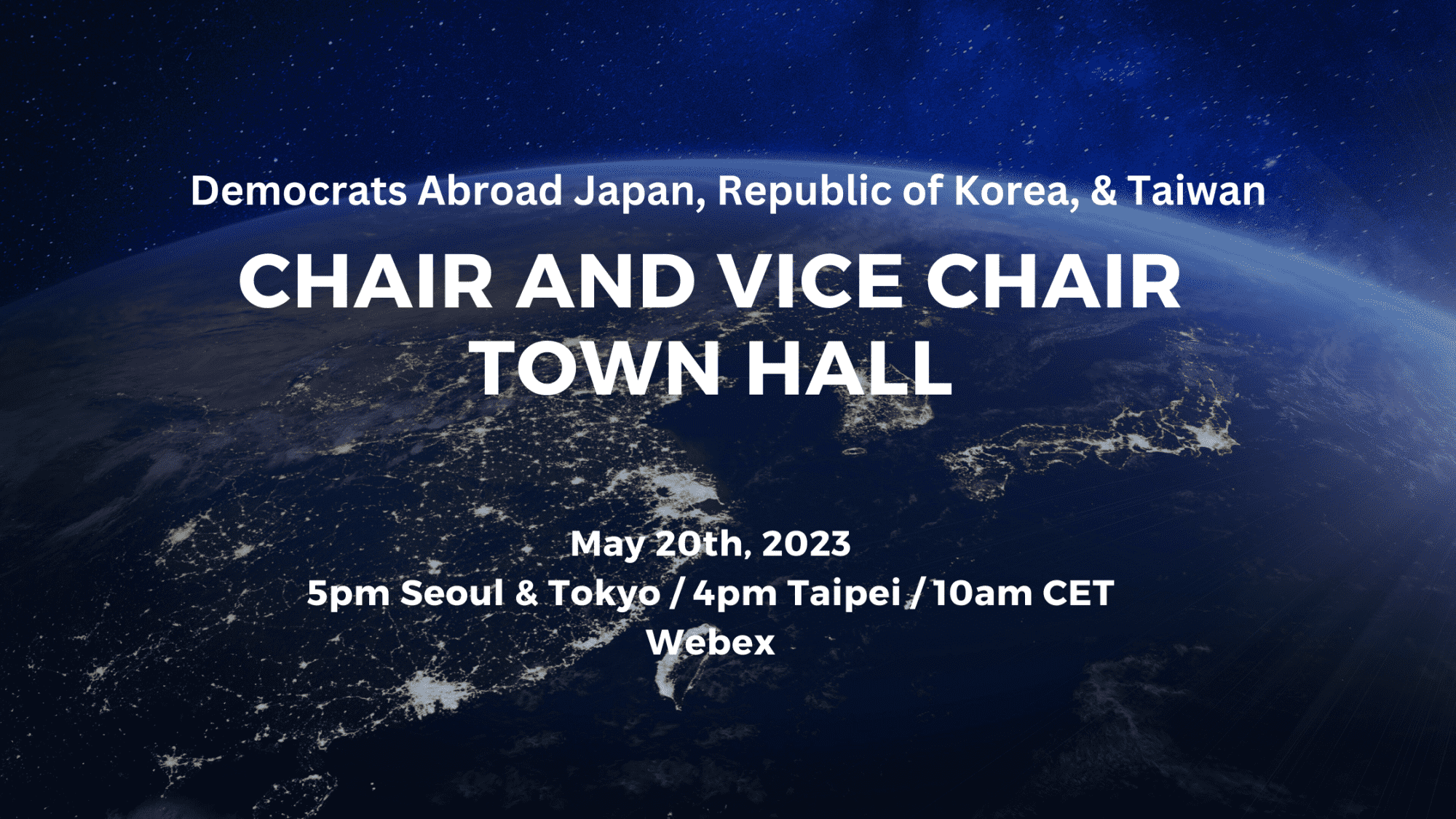 The Chairs of Democrats Abroad Japan, Republic of Korea, and Taiwan invite the candidates for International Chair and Vice Chair to participate in a townhall with the DPCA voting delegations of the three country committees. We seek leadership that is sensitive to the organizing needs of our country committees. We want leaders who understand the East Asian perspective in Democrats Abroad and who will empower our leaders globally. 
The rules for the townhall can be found here. Please email [email protected] if you would like to participate!
Members from around the Asia Pacific region and Democrats Abroad are invited to attend. 
WHEN
Saturday, May 20, 2023 at 05:00 PM Seoul Time
WHERE
WebEx (link will be sent to you)
3F 142 Teheran-ro
WeWork Yeoksam Station
Seoul 06236
South Korea
Google map and directions
CONTACT
Cory Lemke
[email protected]
19 RSVPs