What is a DAROK chapter? 
Chapters are administrative subdivisions of Democrats Abroad Republic of Korea (DAROK). Chapters have formal leadership structures and work to advance the mission of DAROK in their locality. We currently have active chapters in Busan-S. Gyeongsang and Incheon-Gyeonggi. We are looking to start chapters in the following localities: Seoul, Pyeongtaek, Daegu-N. Gyeongsang, Daejeon-Chungcheong, Gwangju-Jeolla, Gangwon, and Jeju. 
Why form a DAROK chapter?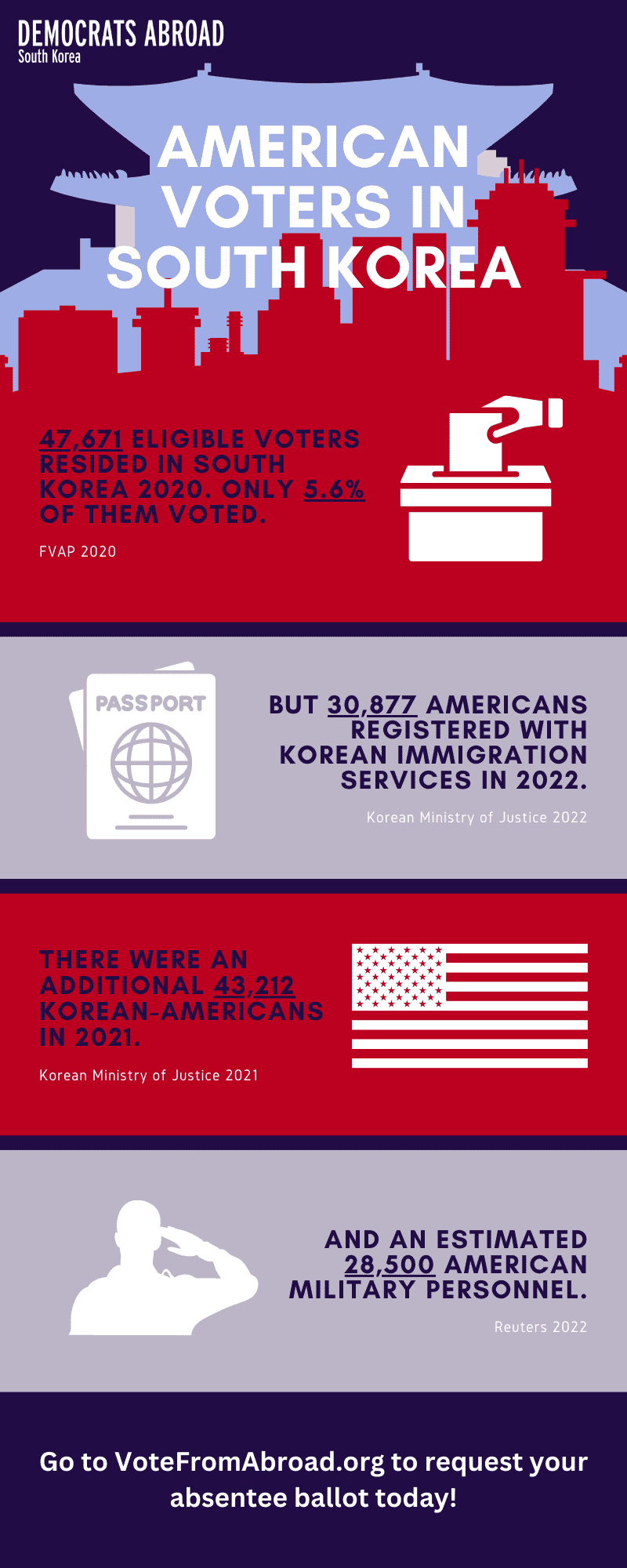 There are tens of thousands of Americans residing in South Korea. Is organizing here consequential? You bet! 
Republican Lauren Boebert won Colorado's 3rd Congressional District by 546 in 2022.

Democrat Kris Mayes won the Arizona Attorney General race by 280 votes in 2022.
Republican Mariannette Miller-Meeks won Iowa's 2nd Congressional District by 6 votes in 2020
And that's just South Korea! Democrats living abroad ARE increasingly the difference in elections back home - federal, state, and local. People vote when they feel it meaningful to do so. We need your help to create that meaning!
Okay, I'm sold. What do I do now?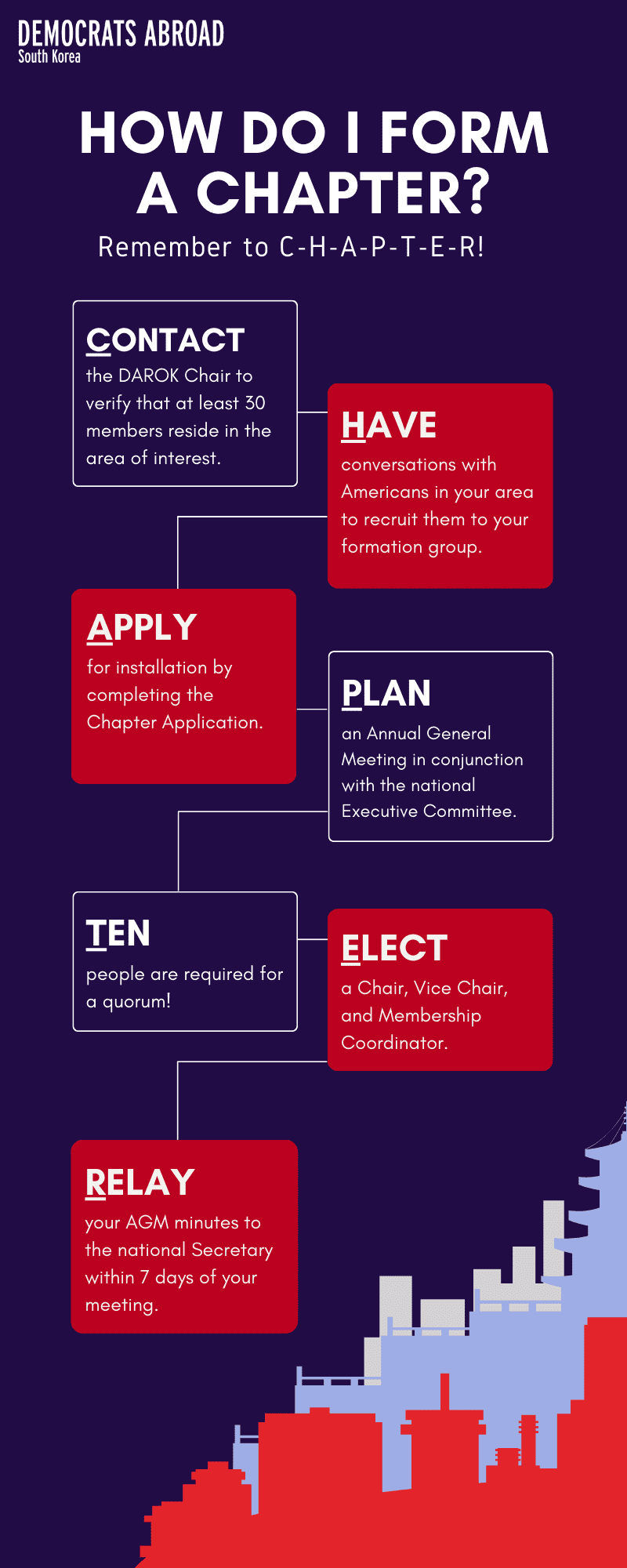 You can contact the DAROK Chair at [email protected]. The chapter formation application can be found here.