The Democrats Abroad France National Elections and Annual General Meeting were held on Saturday, May 11th at the American Church in Paris. We had an excellent turnout for the meeting and a strong response to our Early Vote/Absentee Ballot sent via email.  We are delighted that our membership showed their engagement by participating in these elections.
It is with great pleasure that we announce the Democrats Abroad France 2019/2020 Executive Committee. Congratulations to the new leadership team.  And, thank you to all who took the time to present their candidacy and run for office.
NATIONAL EXECUTIVE COMMITTEE
NATIONAL CHAIR: Ada Shen
FIRST VICE CHAIR: Jonathon Holler
SECOND VICE CHAIR - CHAPTER LIAISON: Meredith Wheeler
TREASURER: Brooke Burns
SECRETARY: Marjorie Bernstein
COUNSEL: Julia Gregoire
DATABASE/IT MANAGER: Max Dunitz
GOTV OFFICER: Claudia Varney
COMMUNICATIONS COORDINATOR: Robin Guinot
VOTING REPRESENTATIVES (9)
Scott Baker,  Amy Below,  Marjorie Bernstein,  Max Dunitz, Anna Marie Mattson,  Alex Rehbinder,  John Esteban Rodriguez,  Salli Swartz,  Jerry Zellhoefer
* * * * *
We would like to extend a deeply felt thank you to Joe Smallhoover and Salli Swartz, our outgoing Chair and Executive Vice Chair.  We appreciate your immense dedication and service to Democrats Abroad France.  It has been an amazing two years thanks to your commitment and leadership.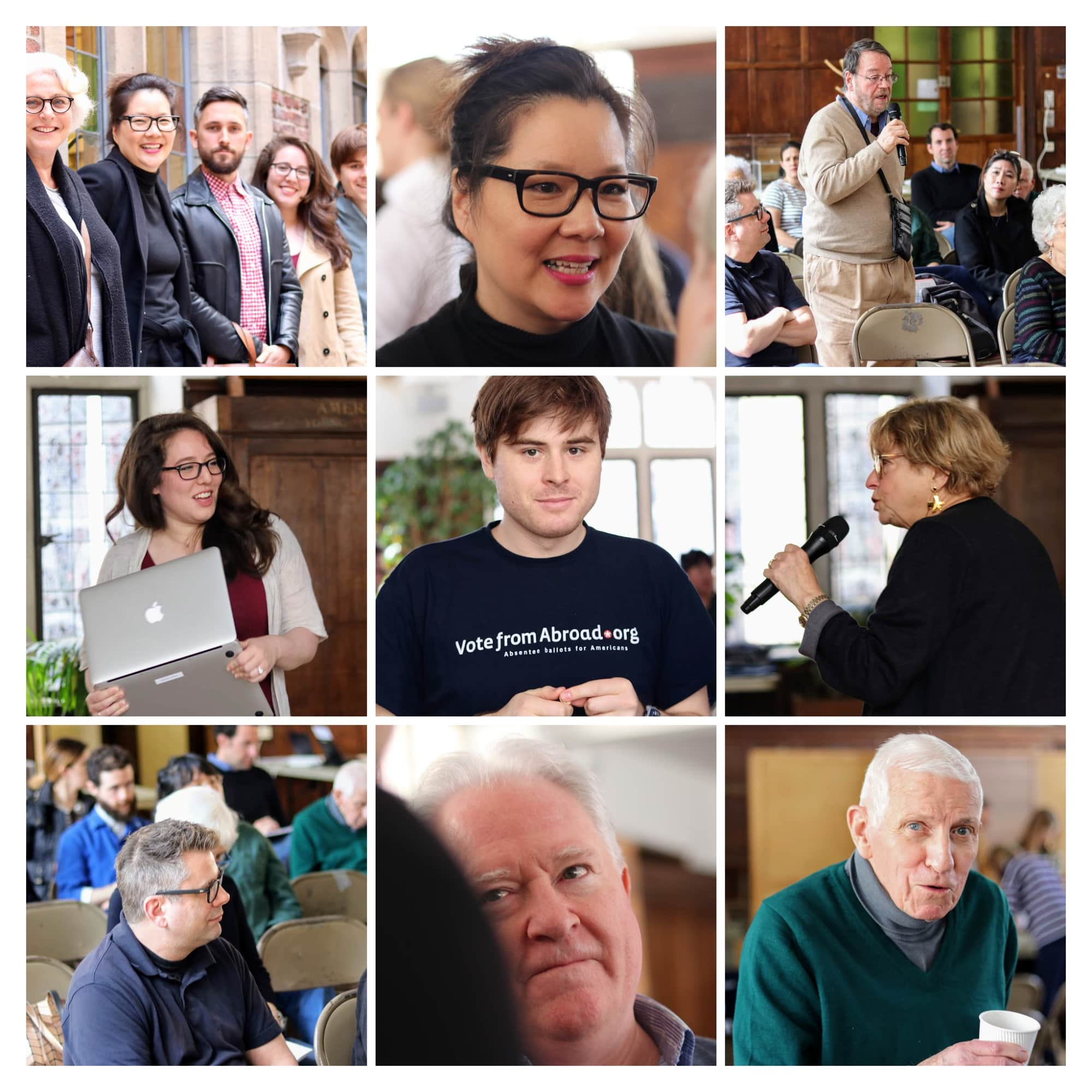 Thank you to everyone who attended, participated in and helped to organize these elections!
We look forward to a busy and productive 2019/2020 where we achieve our objectives as Democrats Abroad France to build, engage and mobilise our membership and to GET OUT THE VOTE in 2020 to flip the US presidency and Senate BLUE!
Do you like this post?