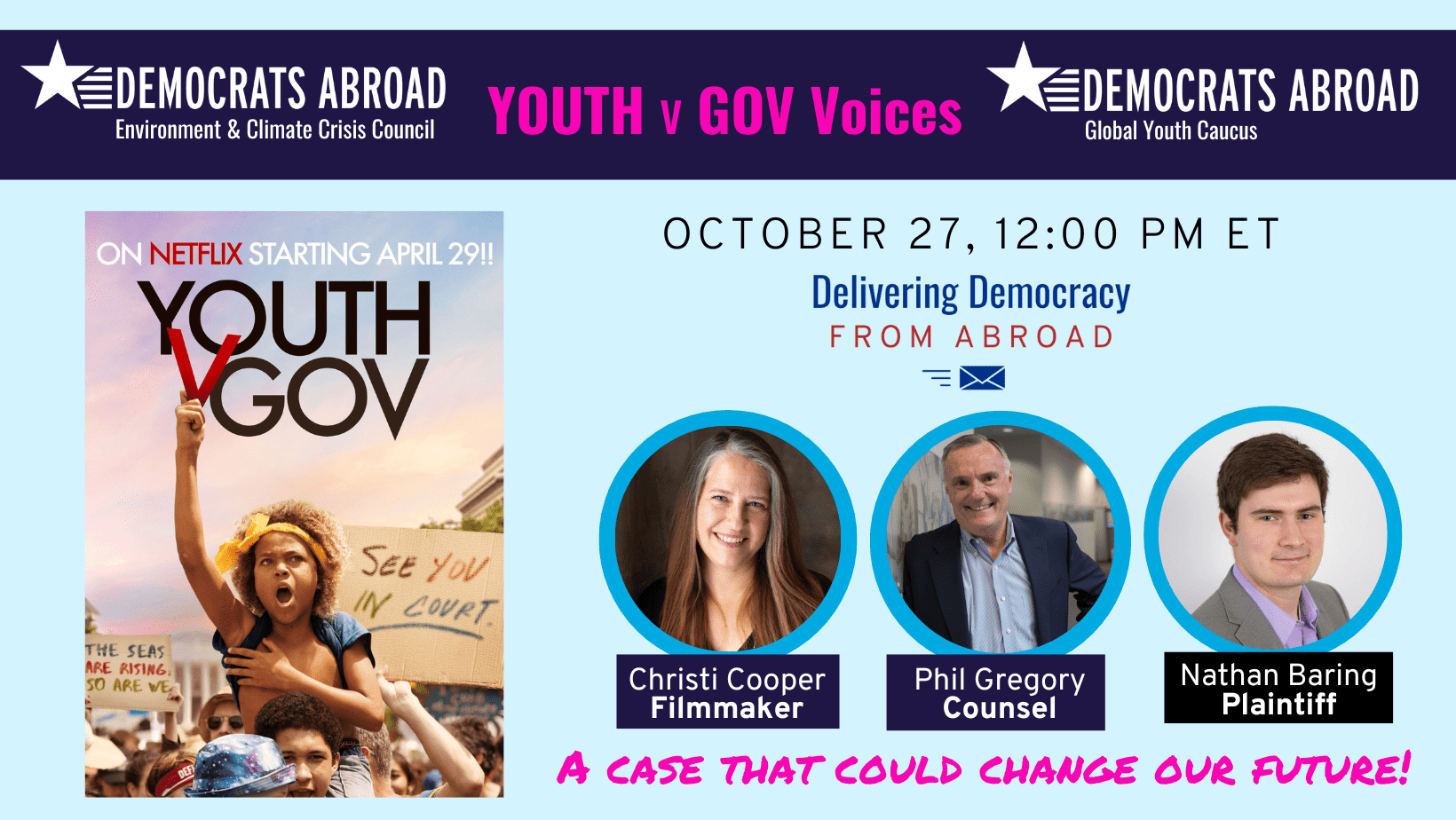 If they win, they could change our future!
Join us for a panel discussion on the multi-award-winning documentary, Youth v Gov, now streaming on Netflix. We welcome filmmaker Christi Cooper, who paints a remarkable portrait of the young Americans suing the government to protect their constitutional rights to a stable climate, Philip Gregory, acting as Co-lead Counsel on the case, and Nathan Baring, one of the brave youth plaintiffs.
YOUTH v GOV is the story of the Juliana v. The United States of America constitutional lawsuit and the 21 American youths, ages 14 to 25, who are taking on the world's most powerful government. Since 2015, the legal non-profit Our Children's Trust has been representing these youth in their landmark case against the U.S. government for violating their constitutional rights to life, liberty, personal safety, and property through their willful actions in creating the climate crisis they will inherit. 
As leaders in the youth climate movement, the twenty-one plaintiffs of Juliana v. The United States of America represent the diversity of American youth impacted by the climate crisis. They hail from 10 states: Florida, Alaska, Hawaii, Colorado, Oregon, Washington, Pennsylvania, Arizona, Louisiana, and New York. These film characters encompass cultural, economic and geographic diversity and many come from marginalized communities, serving as beacons of hope for those who do not have a platform to share their own stories. They are African-American, Indigenous, white, bi-racial, and LGBTQ, and their diversity speaks not only to the impacts of climate change, but to the inclusion required if we are to build a better and more just future together. These young people are activists, students, artists, musicians, and farmers, and their stories are universal.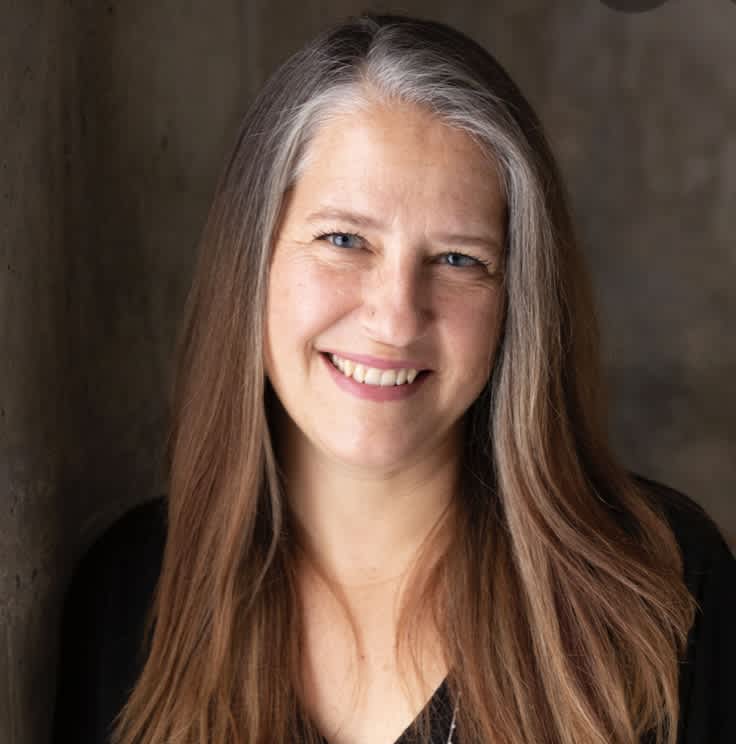 Christi Cooper
Director Christi Cooper is a Ph.D. scientist, documentary filmmaker, and Emmy-award-winning cinematographer. Her storytelling and visual narratives focus on issues of justice and impact through human connections to the most pressing issues of our time. Her film awards include Wildscreen's Panda Award for Best Campaign Film; Jackson Wild's Grand Teton Award; Cleveland International Film Festival's ReelWomen Direct Award; Wood's Hole Film Festival's Best of Festival, Audience Award, and Jury Award for Best Feature Documentary; among others. Christi is the inaugural SFFilm/Vulcan Productions Environmental Film Fellow and the first Jacob Burns Film Center Focus on Nature Artist-in-Resident.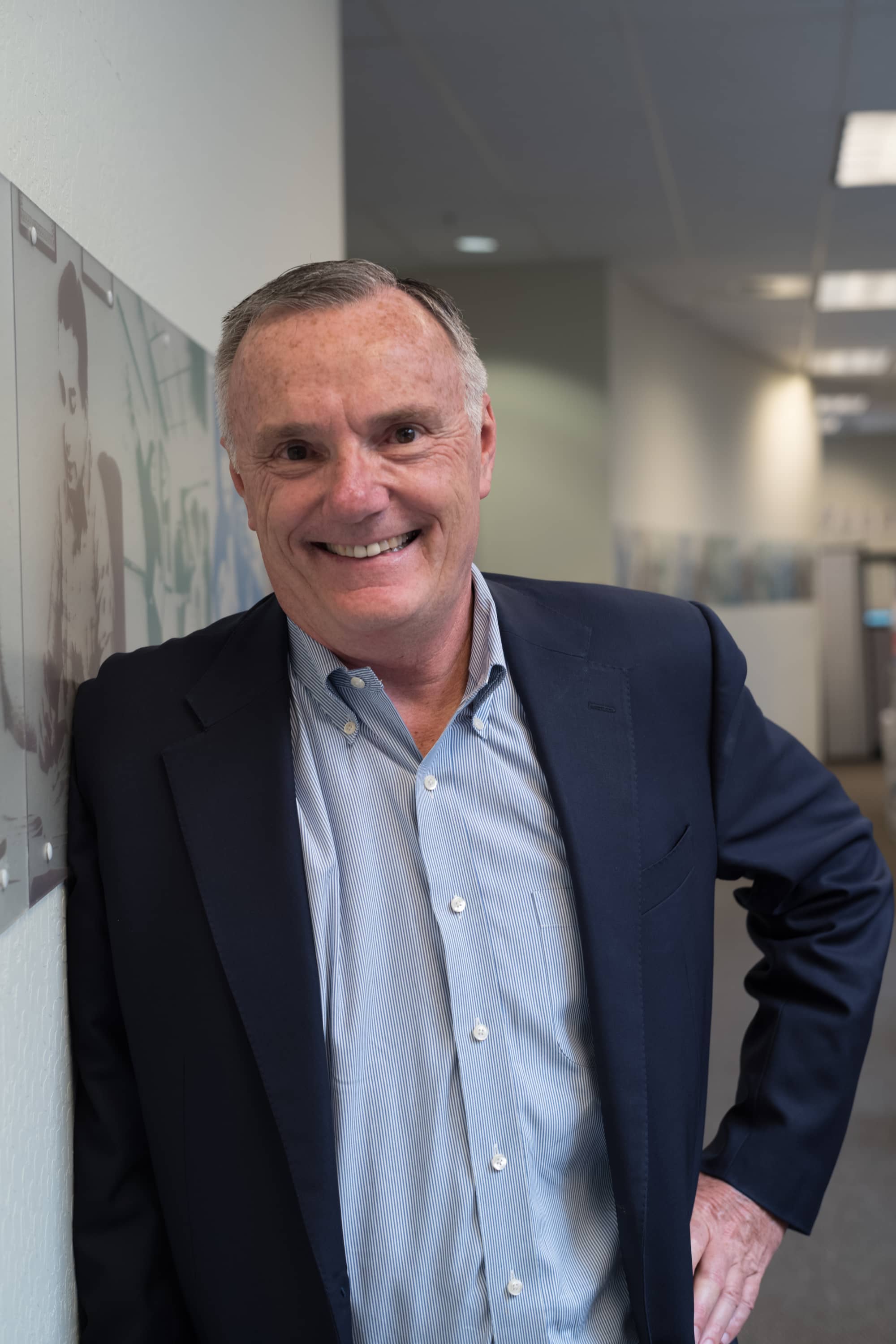 Philip Gregory
An accomplished trial lawyer, Phil Gregory serves as co-lead counsel in Juliana v. United States. Since 2010, Phil has served as Of Counsel with Our Children's Trust on a pro bono basis, all while maintaining his litigation practice with the Gregory Law Group in the San Francisco Bay Area. Phil's representative cases litigated issues like title to real property on the California coast and decades-long groundwater contamination, while his pro bono trial work has addressed flooding during Hurricane Katrina, preserving old growth redwoods in Richardson Grove, and saving Coho salmon in the Smith River. In 1976, Phil obtained his B.A. from Bowdoin College, graduating magna cum laude in two majors. In 1980, Phil obtained his J.D. and M.B.A. from Santa Clara University. He is a Master of the Bench and former past President with the Hon. William Ingram American Inn of Court. He is also a Fellow with the International Academy of Trial Lawyers and a member with the American Board of Trial Advocates. For 18 years in a row, Phil has been recognized as a Super Lawyer by superlawyer.com.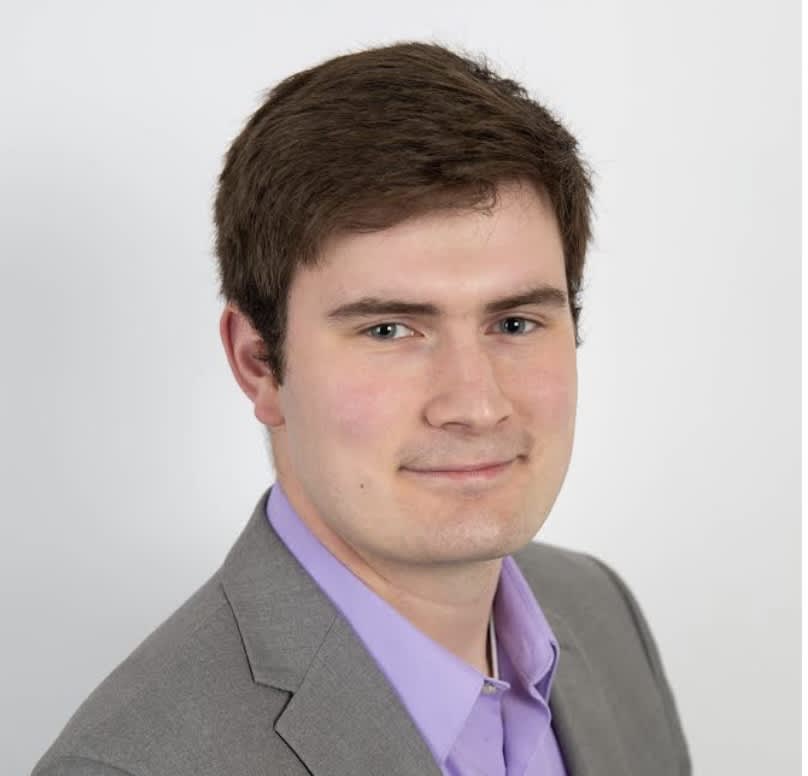 Nathan Baring
Nathan has been a co-plaintiff in Juliana v. the United States since its inception in 2015 when he began his sophomore year in high school. A third-generation resident of Alaska, born and raised in Fairbanks, Nathan has interned in state and national government for Representative David Guttenberg (D-AK HD4) and US Senator Lisa Murkowski (R-AK). Most recently, Nathan worked on a team of six to run the Arctic Encounter Symposium, the United States' largest annual Arctic Policy and Business Conference in Anchorage. He has also worked with Launch Alaska, Alaska's first climate technology business accelerator, helping diversify the state economy by scaling start-ups for deployment success. Nathan graduated from Gustavus Adolphus College in Minnesota with a degree in politics in 2021 and is currently pursuing a Master's degree in Arctic and Northern Studies at the University of Alaska, Fairbanks, where he is concentrating on Tribal Law and Policy. He will eventually attend law school to concentrate on federal Indian law.
| | |
| --- | --- |
| Location | Event Start Time |
| Vancouver, Canada           | 9:00 PDT |
| Washington DC, USA          | 12:00 EDT |
| London, United Kingdom      | 17:00 BST |
| Paris, France               | 18:00 CEST |
| Dubai, United Arab Emirates | 20:00 GST |
| New Delhi, India            | 21:30 IST |
| Beijing, China              | 00:00 CST |
WHEN
October 27, 2022 at 12:00pm - 1:30pm Eastern Time (US & Canada)
CONTACT
DA Environment & Climate Crisis Council ·
Who's RSVPing
Do you like this post?