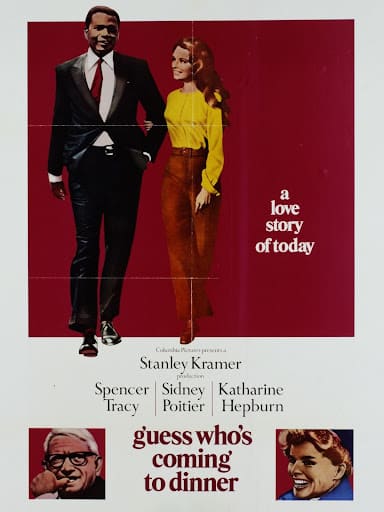 Topic: Film Screening: GUESS WHO'S COMING TO DINNER (1967)
Time: Feb 6, 2022 03:00 PM Amsterdam, Berlin, Rome, Stockholm, Vienna
On January 6, 2022, the groundbreaking actor Sidney Poitier died at the age of 94. The first black actor to win an Academy Award for best lead performance, he transformed the way black people were portrayed on screen. 
In addition to his acting career, he had cultivated a deep friendship with the Rev. Dr. Martin Luther King Jr. and developed relationships with student activists connected to the Student Non-Violent Coordinating Committee (SNCC).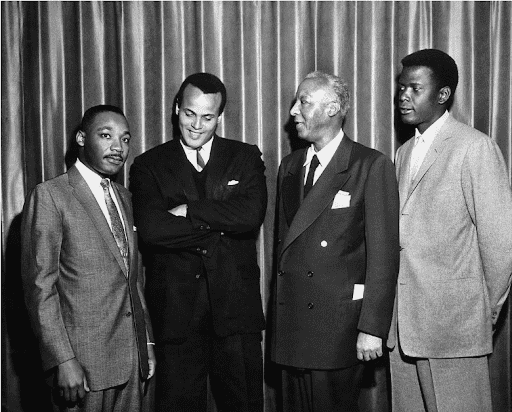 Pictured above: Martin Luther King, Jr., Harry Belafonte, Asa Philip Randolph, Sidney Poitier, Portrait, circa 1960. | Source: Universal History Archive / Getty
The death of Sidney Poitier marks the passing of an icon whose art touched millions of lives across generations and whose work helped break down the structures of exclusion in Hollywood. But Poitier's legacy is pivotal for other reasons. Though rightfully celebrated in his life and at his death for having achieved many racial firsts — America's first Black movie star, matinee idol, and Oscar winner for Best Actor — Poitier contributed much to social transformations taking place far beyond the movie screen.
To honor his memory and celebrate his life, we will screen the film "Guess Who's Coming to Dinner". Afterward, we will have a discussion.
We hope you can join us for this classic film. RSVP Today!
Watch the Trailer: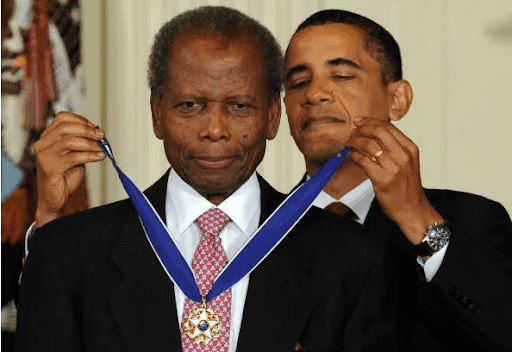 President Barack Obama presents the Presidential Medal of Freedom to ambassador and actor Sidney Poitier during a ceremony in the East Room at the White House on August 12, 2009. | Source: JEWEL SAMAD / Getty


WHEN
February 06, 2022 at 3:00pm - 6pm Berlin Time
CONTACT
Dashiel Nesbitt ·
Who's RSVPing
Do you like this post?