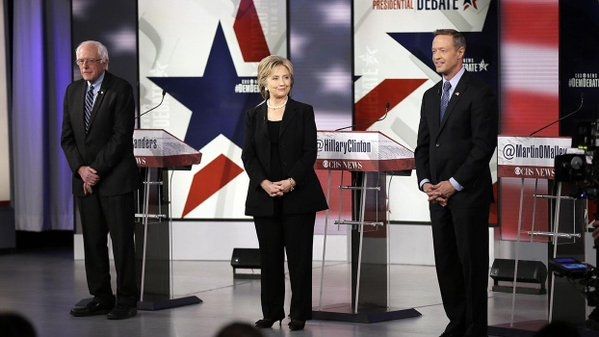 The fourth Democratic Presidential Primary debate will take place at 9:00 PM EST on Sunday night at the Galliard Center in Charleston, South Carolina. Democrats Abroad Scotland will show the debate in Edinburgh on Tuesday in the comfortable confines of Mother's Gin and Draft Bar on Howe Street in New Town, Edinburgh.
The same field of three candidates (yes, God bless him, Martin O'Malley still qualifies), the stakes are high after Hillary Clinton's drop in the polls and the hard charge by Bernie Sanders to put the two of them in a virtual dead heat. This will be the last Democratic debate prior to the Iowa Caucus and the New Hampshire Primary.
The skinny:
Mother's Gin and Draft Bar
24 Howe Street, Edinburgh
Tuesday, January 19th 7:00 PM
No charge, just buy a drink or two from our hosts at the bar
As usual, we've got the room at Mother's, a cash bar, and there is no cover charge. At every event, we are seeing more new faces as the word spreads about the solid group that is DA-Scotland. Join us!
See you there!
Do you like this post?