Saturday, September 03
Vienna, Austria
Voter Registration Table at Mark's Bagels
RSVP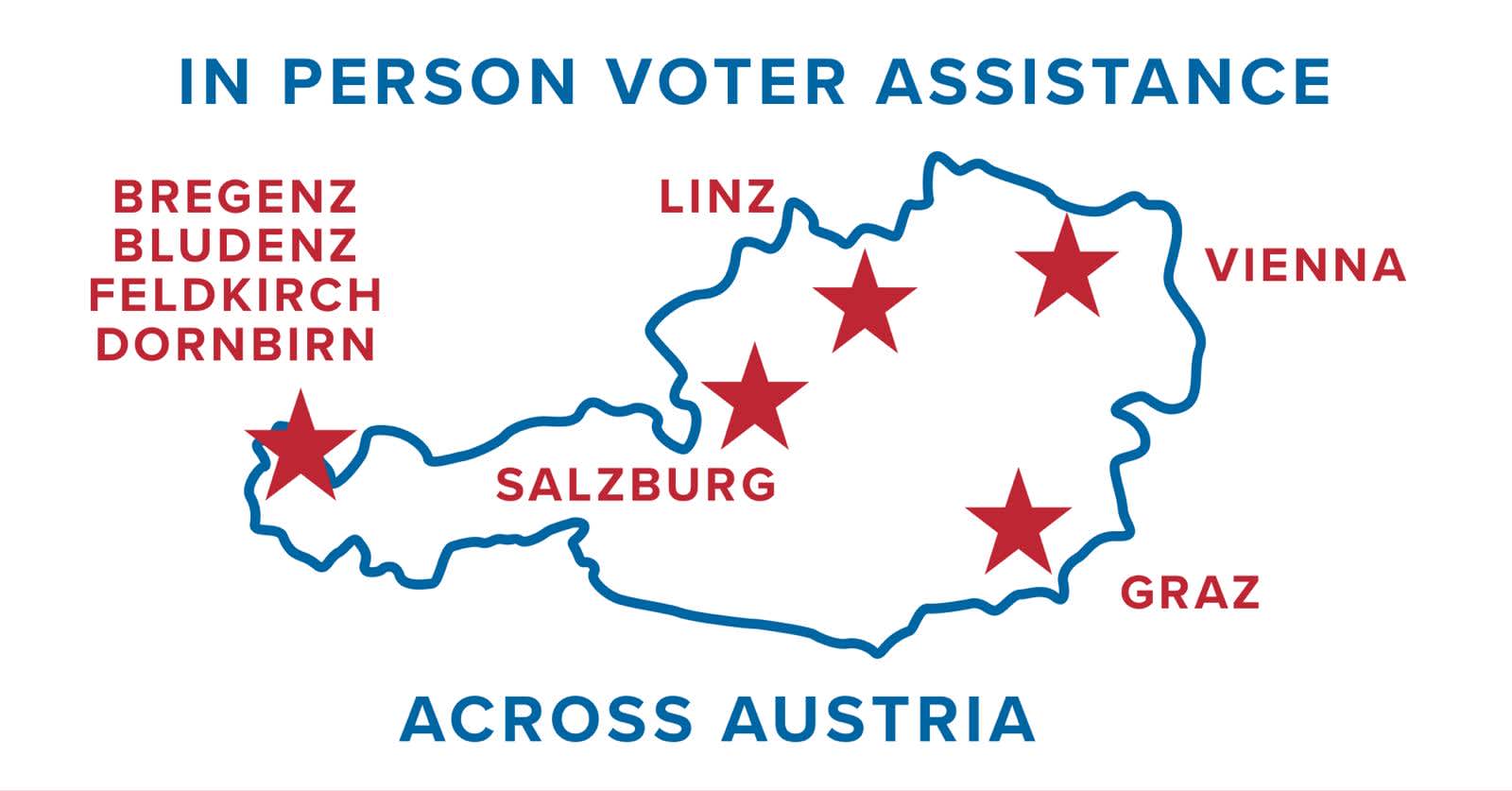 Do you need to request your 2022 ballot or register to vote? Do you have ballot related questions or problems? Are you, or someone you know, turning 18 on or before Nov 8 or a dual citizen that's never voted before? These midterms matter — make sure your vote is counted!
Don't wait until it's too late! Ballots will start to be sent to overseas voters on September 24. Find out more about your State's deadlines here and how to vote and return your ballot here.
Come grab a bagel, request your 2022 ballot or get registered, and have all of your questions answered — we make voting easy!  We will be at Mark's Bagels in the 1st district from 10:00am to 15:00 on September 3 and 17. Join us!
Like the event on Facebook and tell your friends – https://www.facebook.com/events/1119832122269295
Vote from Abroad is a non-partisan public service paid for by Democrats Abroad that helps all eligible US citizens participate in U.S. elections regardless of party affiliation. 
WHEN
Saturday, September 03, 2022 at 10:00 AM Vienna Time
WHERE
Mark's Bagels
Führichgasse 1
Vienna 1010
Austria
Google map and directions
CONTACT
Faith Herbold & Richard Miller
[email protected]
1 RSVPs